By scrolling down this page, you'll find the recipes I've shared in blog posts over the years. Most were created as healthy options (with a few indulgences here or there). To be taken to a certain type of dish, check out the recipe index below.
Recipe Index:
Appetizers | Bars | Beef | Bread | Breakfast | Chicken/Poultry | Cocktails | Cookies | Crockpot | Desserts | Dips | Dressings | Drinks | Holidays | Ice Cream | Main Dish | Pasta | Pork | Salads | Sandwiches | Sauces | Seafood | Seasonings | Side Dish | Smoothies | Snacks | Soups | Veggies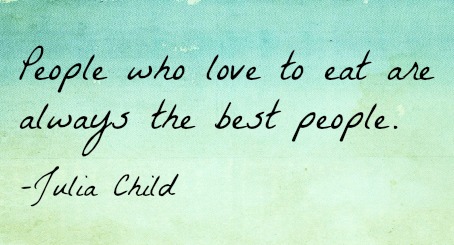 Fact. As I continue gettin' my healthy on, I want to love food as much as I always have but in a healthier way. Recipes I make are usually altered or created with nutrition in mind. When I'm cooking, I often substitute ingredients with healthier alternatives or find a way to sneak in healthiness. Then again, sometimes you just need some butter or sugar. 😉
I love to cook, and I want my food to inspire people to love to eat. As I learn and find new recipes worth saving, I'll make sure to share with you so you have something you may love to eat.
---
Appetizers
Bars
Beef
Bread
Breakfast
Chicken/Poultry
Cocktails
Cookies
Crockpot
Desserts
Dips
Dressings
Drinks
Holidays
Ice Cream
Main Dish
Pasta
Pork
Salads
Sandwiches
Sauces
Seafood
Seasonings
Side Dish
Smoothies / Protein Shakes
Snacks
Soups
Veggies