These Cajun-inspired roasted chickpeas make for the perfect crunchy and salty snack, crouton alternative, or addition to trail mix.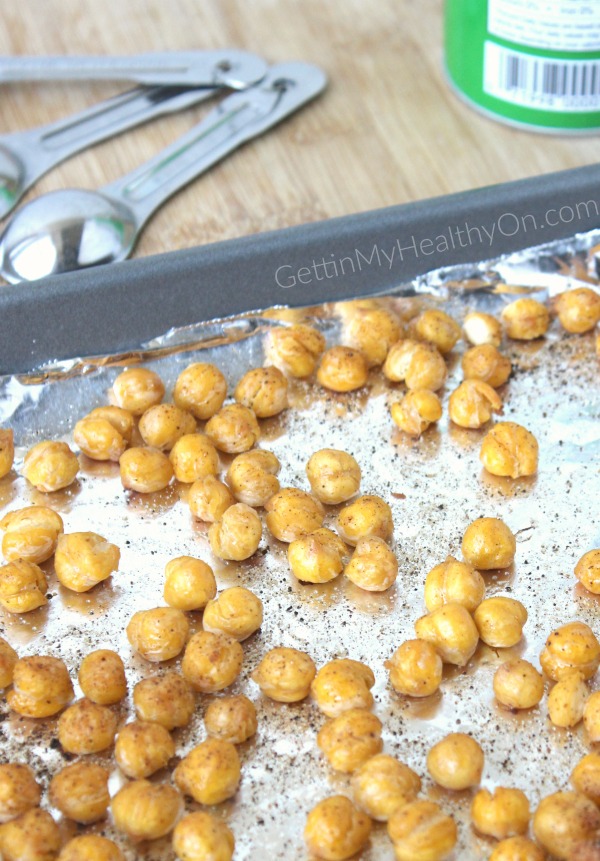 We've been going through so many cans of garbanzo beans lately because I've been roasting them about once a week for the past month. As a super quick, throw-together snack, I just started sprinkling creole seasoning on them, and we've both really liked the salty, almost spicy flavor it brings them.
My favorite way to eat these is on top of salads as a crouton alternative—because if you eat them within a few hours of baking them, they've still got that satisfying crunch. They're really good straight-up as well though. And if you don't finish them while they're crunchy (since they get soft if you try to store them), I highly recommend the salad route (plant-based protein FTW).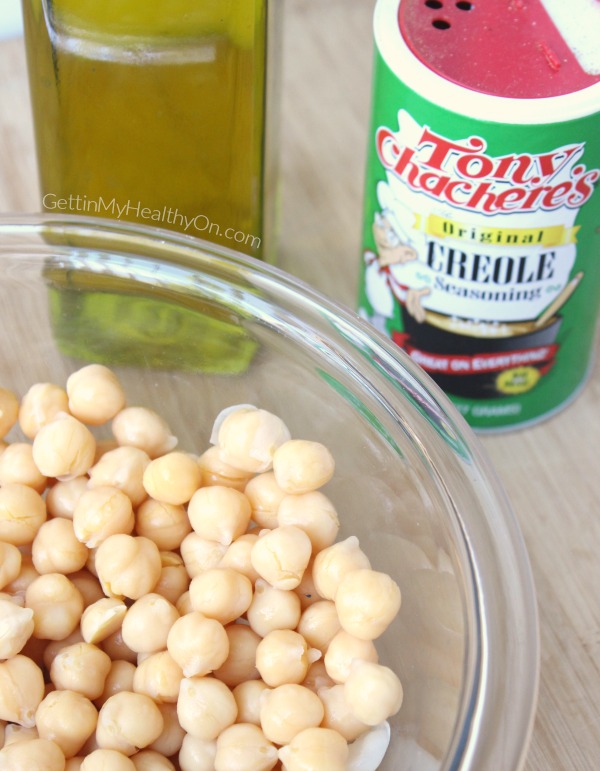 In addition to the zesty flavor, my favorite part about this recipe is it only has three ingredients: garbanzo beans (AKA chickpeas), olive oil, and creole seasoning. It's simple AF, so it's great to just throw together without much effort.
Ingredients:
1 (15-oz.) can garbanzo beans, drained and rinsed
1 tsp extra virgin olive oil
1/2 tsp creole seasoning (like Tony Chechere's)
Instructions:
Once the beans have been rinsed, thoroughly dry them as much as possible using paper towels.
Pour the dried beans into a bowl. Add olive oil and stir until coated.
Spread the beans onto a baking sheet lined with aluminum foil or parchment paper. Sprinkle seasoning over the top.
Bake at 425 degrees for 30-35 minutes, or until the chickpeas are crunchy.
Recipe from GettinMyHealthyOn.com
Keep in mind that a little bit of creole seasoning goes a long way! The last time I made these, they were quite spicy (though Matt really like that about them), so just be aware! I think 1/2 teaspoon of the creole seasoning is a good maximum amount. Sprinkle at your own risk! Enjoy. 🙂
Have you ever made roasted chickpeas? What did you think? 
Are you more of a sweet or salty snack fan?