Meatball sub sandwiches made with ground turkey are an easy, filling meal that'll make your taste buds and stomach happy.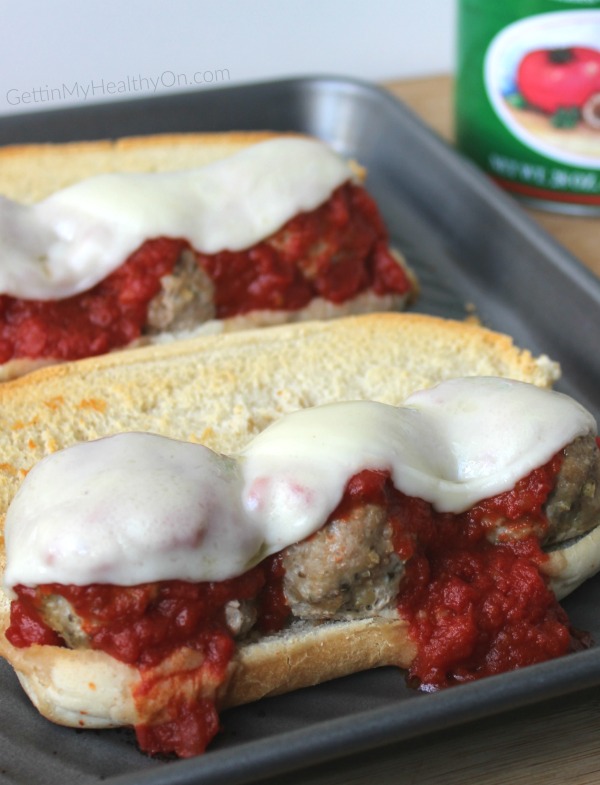 Meatball subs aren't anything too groundbreaking, but they're always such an easy dinner that doesn't disappoint. I actually rarely make them, just because I forget they exist, but when I remember they're a thing as I'm racking my brain for new food ideas, I get weirdly excited.
Anytime I make meatballs, in general, I always use my Italian Meatballs recipe. It's basic; it tastes good; and it's fail-proof. It always works really well as the base for the meatball sub toppings.
These days, I almost always use ground turkey instead of ground beef. The recipe is almost identical if you do the healthier swap, but you'll want to omit the milk since ground turkey tends to be more wet.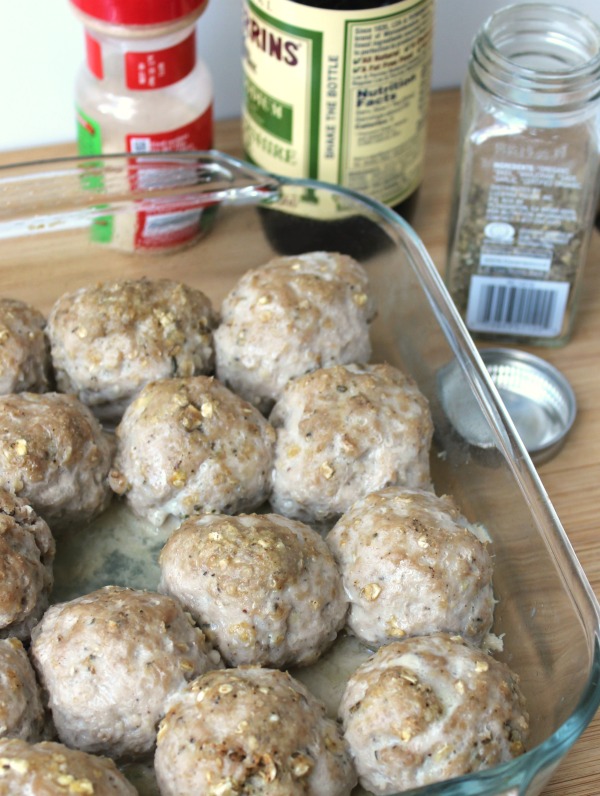 Once the meatballs are made, you're basically ready to assemble the sandwich. I don't do any special extra steps with meatball subs because I like my meals to be easy and quick. Must-have meatball sub items: hoagie buns, meatballs, marinara, and provolone (or mozzarella).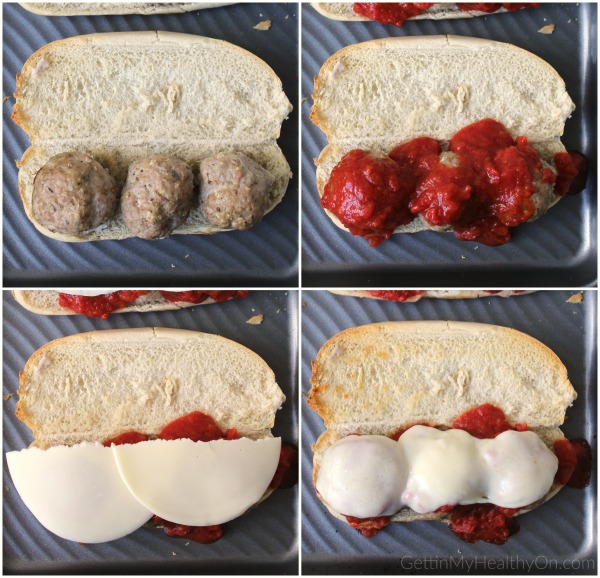 I like to bake the bread in the oven before I even add anything to it, just to get the toasting process started. Once they start to get a bit crispy, I add about three of the semi-large meatballs, add pre-made marinara (I love Trader Joe's marinara in the green can), and a slice of provolone. After about five more minutes in the oven, the bread is perfectly toasted and brown, the marinara is heated, and the cheese becomes a blanket over all of it.
Yummmmm. It's crazy how good something so easy can be. Granted, these are quite filling, so I tend to just eat mine open-faced—which never fails to turn into a meatball sub disaster. Then again, I tend to be a messy eater (and cook), so I'm just predisposed to these types of situations.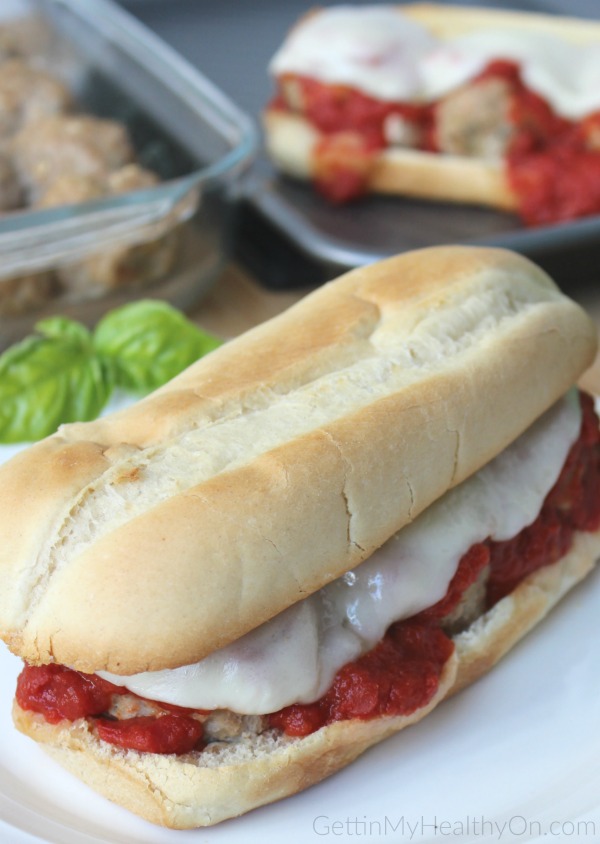 The ideal ratio of of meat to marinara to cheese may be different for others, but the measurements are how I prefer my meatball subs. So modify them to your family's preferences. 🙂
Ingredients:
Instructions:
Make the Italian Meatballs recipe using the turkey version (i.e., use ground turkey instead of beef and omit milk).
With the oven still preheated to 400 degrees, slice open the hoagie buns and place on a baking sheet. Bake for about 5 minutes to begin the toasting process.
Add 3 meatballs to the bottom layer of each hoagie bun. Pour about 1/4 cup marinara across each sandwich's meatballs. Top with a slice of provolone.
Bake for another 5 minutes, or until the cheese is melted. Serve.
Recipe from GettinMyHealthyOn.com
Are there any recipes you love but always forget about?
What's your favorite meatball dish? Spaghetti? Straight-up?