If I was living by myself and didn't have a blog, there's a good chance I wouldn't cook half as much as I do. Blogging keeps me motivated to try new recipes, and Matt inspires me to try out new dishes so he doesn't eat mac 'n cheese and Spaghettios every day (fyi, he's a good cook – he just loves these two things a bit too much – plus, they're easy haha). Today's recipe was mostly created due to the fact that I try to make things Matt likes – if it was just me, our food wouldn't be so meat-centric – but…boys seem to only care about the meat part. That's why I've been wanting to perfect the art of meatball making to develop a classic, go-to recipe for the future. I'm excited to finally share the results of my trial and error.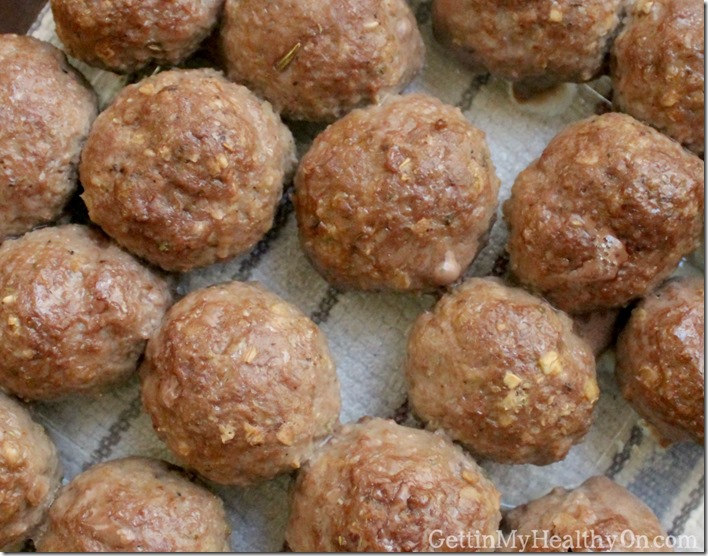 Oh, and I didn't put juicy meatballs on a towel, though that's what it looks like in the above picture. They're in a dish on a towel, so don't be grossed out.
What I love most about this recipe is how extremely basic it is. I tend to love using several seasonings and spices in my recipes because it helps make the flavor very unique. This recipe uses a total of two, plus salt and pepper. These meatballs aren't groundbreaking, people – they're just simple and delicious. This recipe is meant to be a versatile base for whatever dish you want meatballs in. For us that was meatball sandwiches and spaghetti. You could definitely slather these in a fun sauce or eat them however your heart desires though.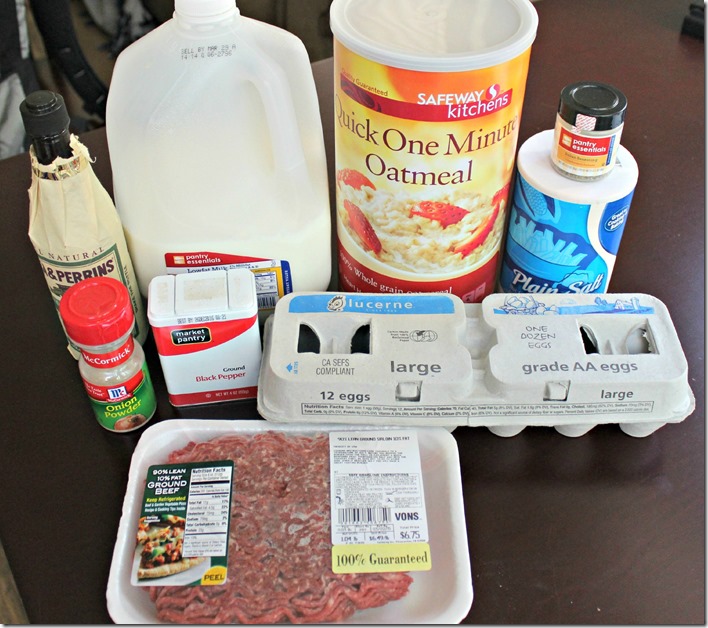 All you need is lean ground beef, an egg, a bit of milk, instant oats, Worcestershire sauce, Italian seasoning, onion powder, salt, and pepper. While many people might use cracker or bread crumbs, I love the alternative of instant oats as a healthier ingredient.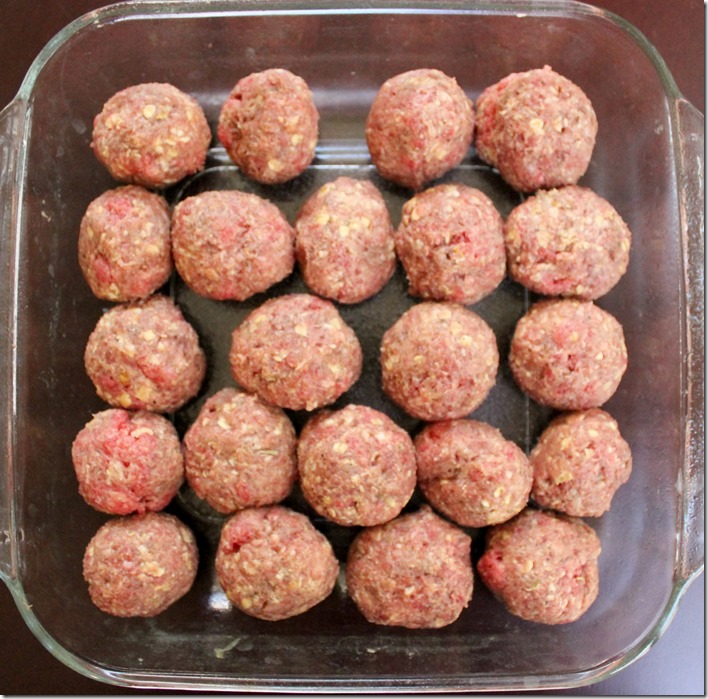 Once all the ingredients are mixed together, form balls about 1 1/2 inches in diameter – I got about 22 meatballs out of it, but this may vary slightly.
Hands down my favorite way to eat meatballs is on a sub sandwich. That was my plan for making these in the first place. I mean a hoagie bun, mozzarella, marinara, and meatballs? It doesn't get much better than that.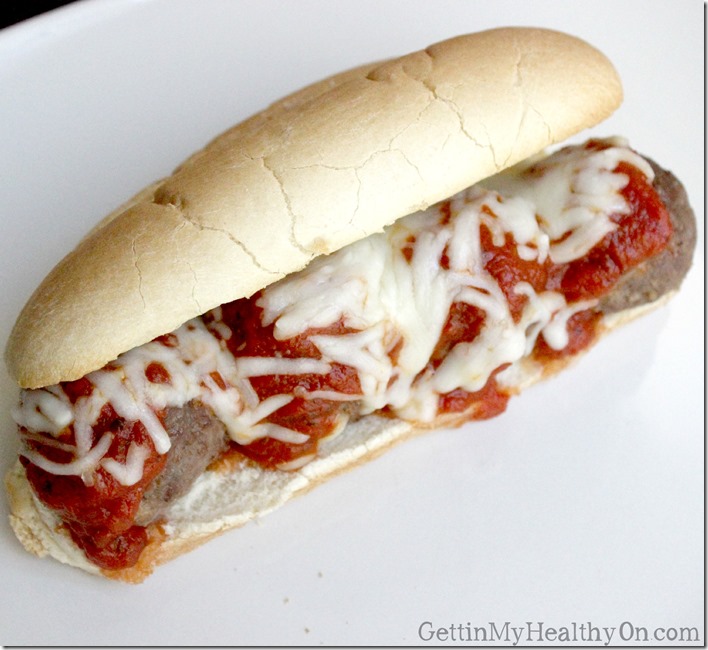 Since we had so many leftover, I whipped up some spaghetti to eat with the meatballs at work the next day, which was also a pretty basic, tasty dish.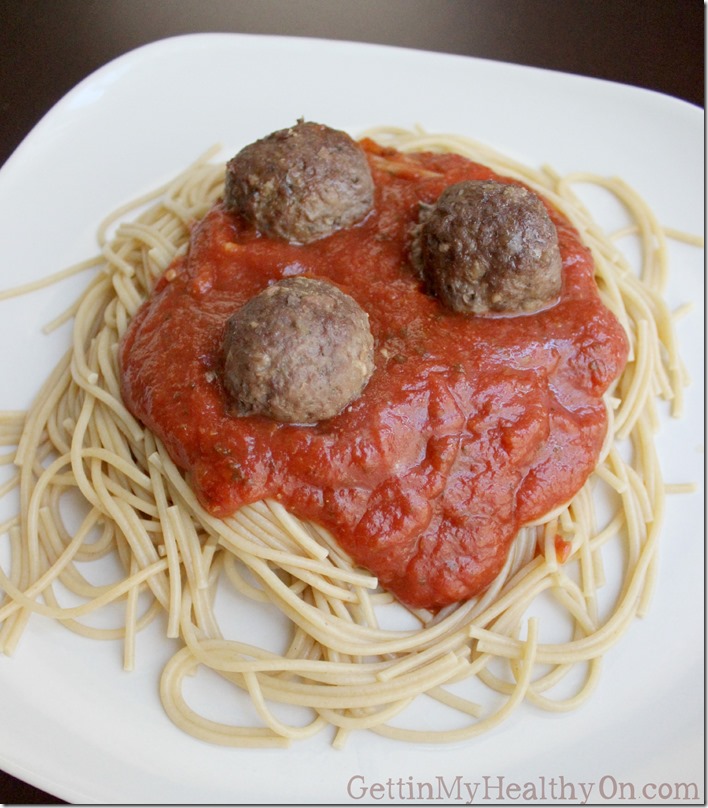 So it's really up to you how you eat the meatballs. I'm just here to provide the foundation for however you choose to serve/eat them.
Ingredients:
1 lb lean ground beef*
1/2 cup instant oats
1/4 cup milk
1 large egg
3/4 tsp Worcestershire sauce
1 tsp Italian seasoning
1/2 tsp onion powder
1/2 tsp salt
1/4 tsp pepper
Instructions:
In a large bowl, thoroughly combine all the ingredients.
Shape the mixture into balls with your hands - approximately 1 1/2 inches in diameter.
Place in 8x8 baking dish that has been sprayed with non-stick cooking spray.
Bake at 400 degrees for 20 to 23 minutes or until the center is no longer pink.
Notes:
*You can substitute ground turkey for the ground beef at a ratio of 1:1, but you'll need to omit the milk in the recipe since ground turkey tends to be more wet.
Recipe from GettinMyHealthyOn.com
Enjoy! And if you're interested, check out my past recipe of sweet and savory meatballs. They have a bit more going on (though they're more work) and are really good straight up.