For a gooey combo of fall flavors, try this Apple Crisp recipe with a sweet and crunchy crumble topping.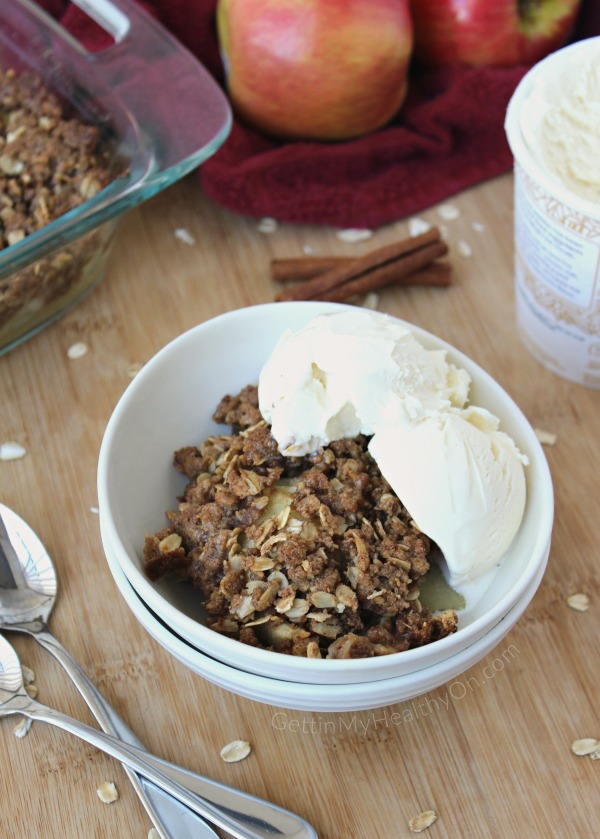 Thanksgiving may have been yesterday, but if you didn't get your fill of cooking or sweet treats, I have an apple-filled recipe for you to try. I actually shared this recipe five years ago in my post about ways to use overripe fruit, but since it's kind of gotten lost in the mix, I wanted to highlight it in a shiny new post!
Apple crisp (or crumble) is one of the easiest and most worthwhile desserts to make with apples, in my opinion, especially if they've gotten mealy and not-so-appetizing.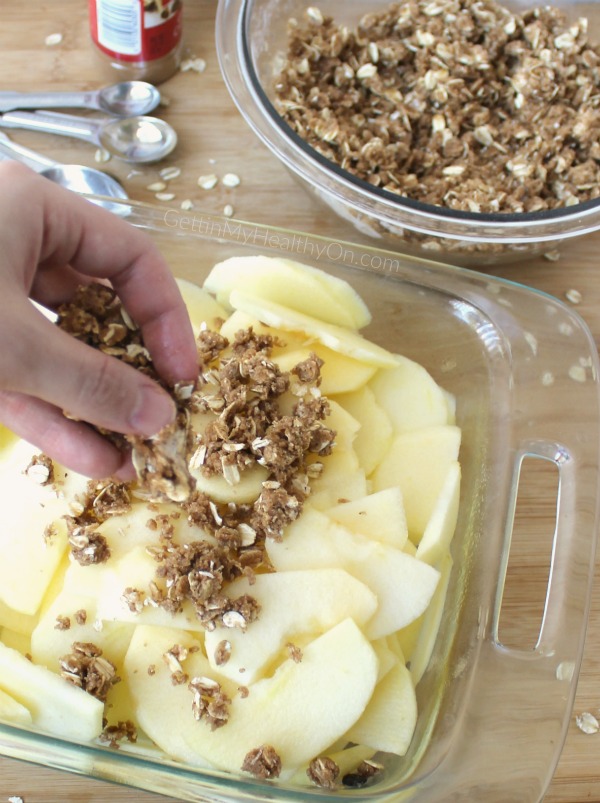 I made this recipe last weekend using Honeycrisp apples (AKA the best apple variety ever), and we enjoyed it with a very generous totally normal-sized serving of vanilla ice cream. Ohhhh the fresh-from-the-oven gooey apples with the crumbly topping—such a wonderful mixture of fall flavors. The warm apple crisp plus slowly melting ice cream was just perfection.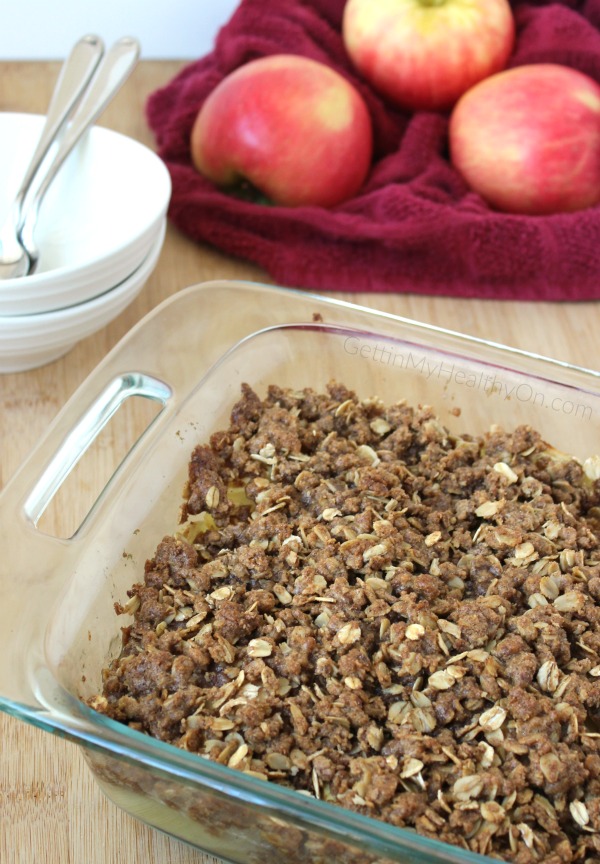 The most labor-intensive part of this recipe is peeling and slicing the apples. Once that's done, you just throw together the topping, cover the apples with it, and bake the dish until the apples are cooked and the crumble topping has reached the optimal level of crunch. It's all pretty easy and is so worth the end result.
Ingredients:
4 apples
4 Tbs water
1/2 cup brown sugar
1/2 cup all-purpose flour
3/4 cup rolled oats
1/3 cup salted butter, softened
1 tsp ground cinnamon
1/2 tsp ground nutmeg
1 Tbs vanilla extract
Instructions:
Preheat oven to 375 degrees and grease 8x8 baking dish.
Peel and slice apples. Place in the prepared baking dish and pour in the water. Set aside.
In a medium bowl, mix the sugar, flour, oats, butter, cinnamon, nutmeg, and vanilla. Sprinkle over the top of the apple slices.
Bake for 35 to 40 minutes or until the topping is golden brown and the apples are tender, being easily pierced with a fork
Serve warm with a side of ice cream.
Recipe from GettinMyHealthyOn.com
And if you've been paying attention, yes, I included this in my roundup of dishes to make for Thanksgiving on Monday. But this is perfect at any time of the fall (or year). If you have mealy apples, especially, use them up in a baked dessert like this! You'd never know the difference.
Are you more of a fruit crisp or pie person?