Pumpkin and pumpkin spice flavors take the spotlight in this festive dip, with cream cheese and Cool Whip creating the creamy base.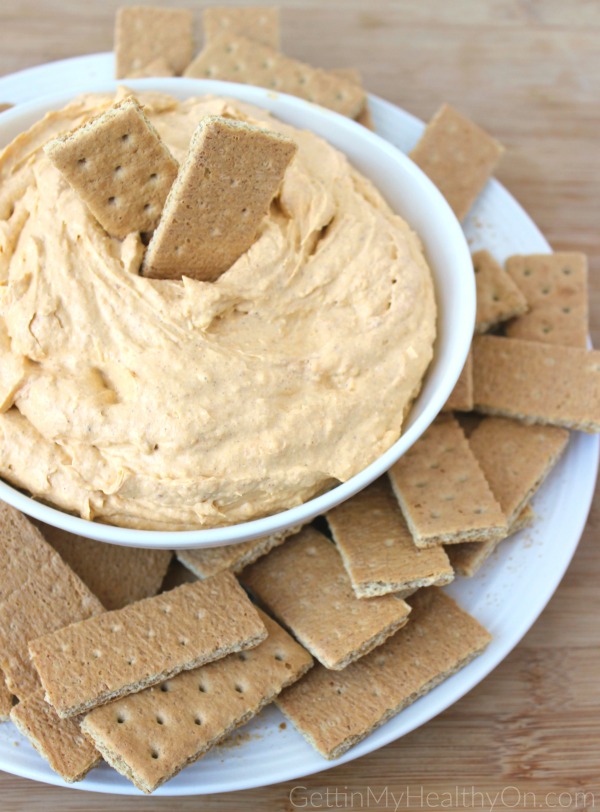 Five years ago (almost to the day) I shared this recipe with the world. Pumpkin and cream cheese blended together in a decadent, creamy dip. It is seriously so addicting. I've made it just about every Halloween since because we can't get enough of it.
Apparently both my coworkers and Matt's coworkers need this every year, as well, because I've gotten multiple requests to make it this week. Sadly, though, I don't have the pumpkin, the time, or the motivation to carve a puking pumpkin display to present the dip like I did last year. Fortunately, this takes approximately five minutes to throw together, so it's shockingly effortless for how delicious it is (qualities I always prefer in recipes).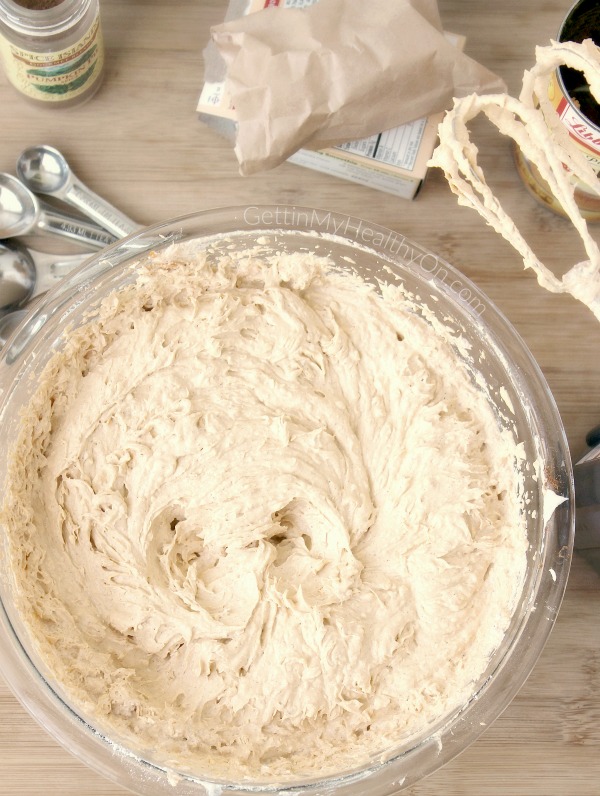 In addition to being super speedy to make, this recipe only calls for five ingredients, so you most likely only need to pick up a few items from the store to make it happen. Pumpkin puree and pumpkin pie spice are technically the stars of the dip, I guess, but cream cheese makes it worth indulging in. You could probably just give me a bowl of cream cheese, and I'd be perfectly happy though. I have a problem and am not afraid to admit it.
Cool Whip and vanilla pudding mix are also involved in this, though they're not pronounced flavors. But they make the base beautifully creamy and light, with a solid base flavor that helps the pumpkin shiiiine.
Ingredients:
1 (16-oz) container Cool Whip
1 (5-oz) pkg instant vanilla pudding mix
1 (8-oz) pkg cream cheese, softened
1 (15-oz) can pumpkin puree
2 tsp pumpkin pie spice
Instructions:
In a large bowl, combine all ingredients and mix until incorporated and smooth.
Store in the fridge until ready to serve.
Serve with graham crackers, Nilla Wafers, Teddy Grahams, pretzels, or another dipping snack.
Recipe from GettinMyHealthyOn.com
If you want to boost the nutrient content in this not-so-healthy dip, I bet Greek yogurt in place of part of the Cool Whip would be a perfectly acceptable substitute. I'll get back to you on this, but if you try it, let me know! I need a way to make this more acceptable to consume in excess. 😀 "Just kidding," but not really.
Are there any recipes you make every Halloween or during the fall season?
Any exciting plans over this festive-ish weekend?