Weekend Festivities If you haven't read my Friday post, I mentioned I was going back to my college for homecoming weekend, and I can now say Women's Club 2012 Meeting was a success!
We friends refer to ourselves as Women's Club. After we graduated a few years ago, we all went camping in my backyard, which is when the group was initiated. Now we try to get together a couple times a year. That's what this past weekend was. Kate came from the Peace Corp in Africa, Emma was teaching in France a bit ago, and everyone else has been in the nearby states. Needless to say, a reunion was much needed. We all packed into a hotel room and spent the weekend pretending we were still hip undergrad students.
It rained pretty much the entire time, but it was still a blast—didn't really feel like homecoming though since some festivities were rescheduled. But the leaves on campus were quite beautiful, don't you agree?
Spending the weekend with everyone was beyond amazing and made my heart happy, but I'm quite pleased to be back in the comfort of my own home. I slept on the floor of the hotel room the entire time, which made sleeping in my bed last night beyond amazing. Traveling is always fun, but I'm always relieved to be back home, eating less crap and doing my own thing. Plans for the Week I don't have too much going on this week. The end of a freelance project approaches. I'm continuing to help plan for my sister's Halloween party. (Pinterest is the best. Candy Corn Fudge? Ya, I'd eat that)
And Friday I'll be hanging out with a few friends. Being back from California has been absolutely full of plans with friends, and I am loving every minute of it.
Mexican Casserole
Tonight I made a Mexican dish that I think is worth sharing. I am calling it Mexican Casserole, and it's a variation of a McCormick recipe that I've made in the past. It's basically just layers of delicious ingredients that are often found in Mexican dishes.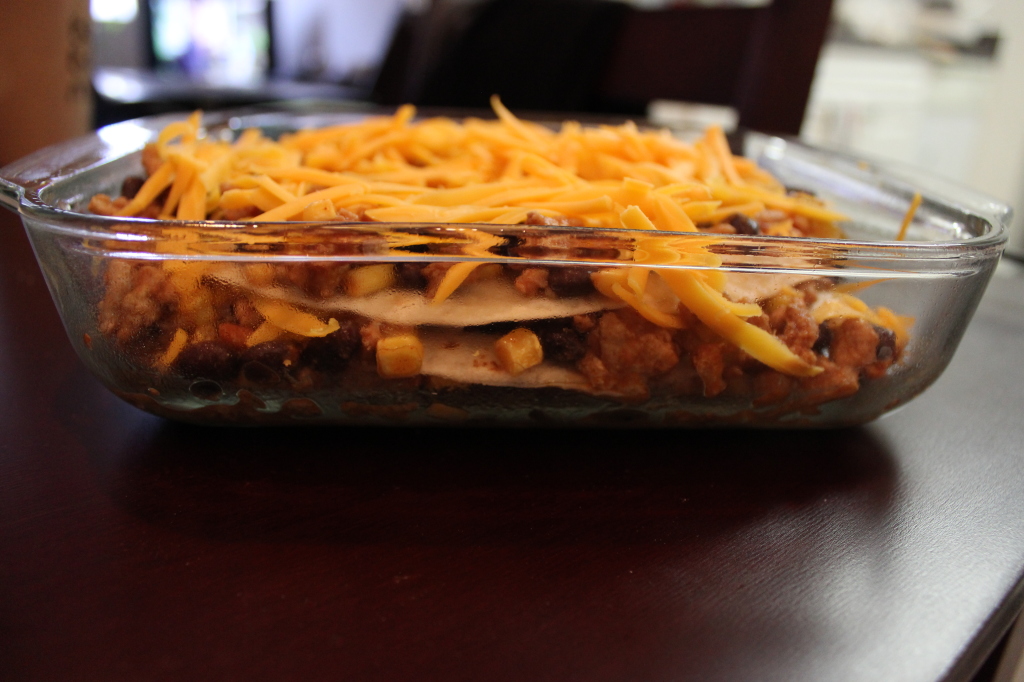 I will say, though, that this dish is a tad bit confusing. Why? Because it seems so basic, but it packs so much flavor.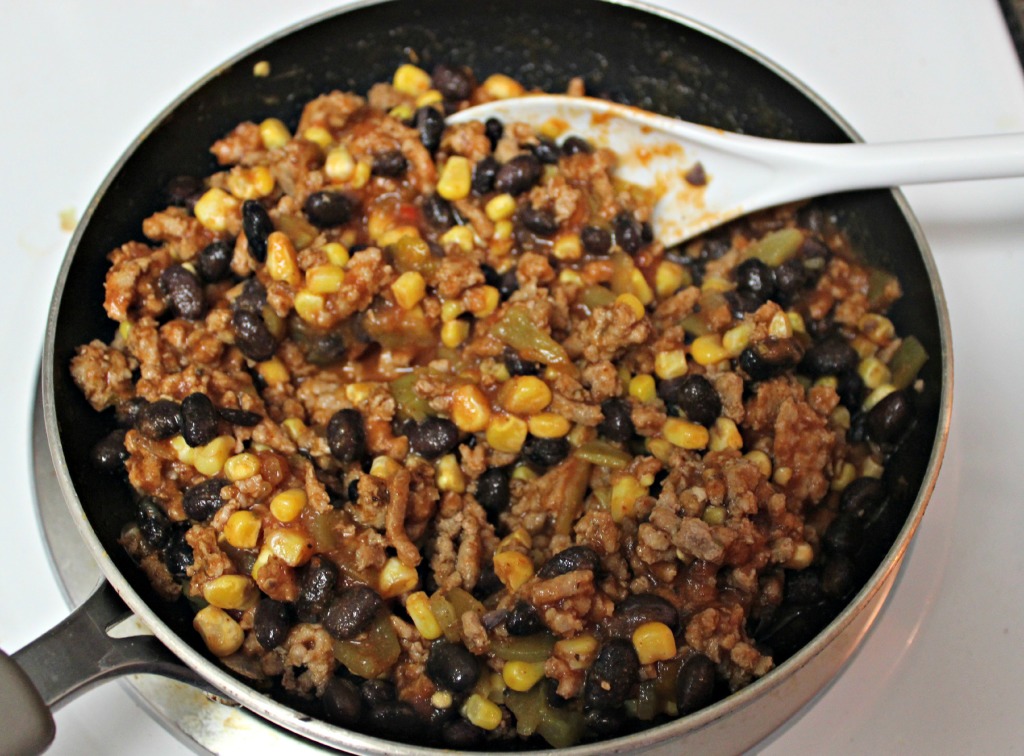 It's one of my favorite mid-week meals because I can prepare it the night before, throw it in the fridge, and then pop it in the oven the next evening. Hope you enjoy it as much as we did! P.S. If you have no idea what this El Pato business is in the ingredient list, look for a can at the grocery store that looks like this: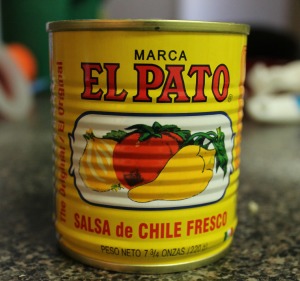 There's a different version as well that comes in a red can; I believe it's jalapeño-flavored. I've used both, and they both work just fine.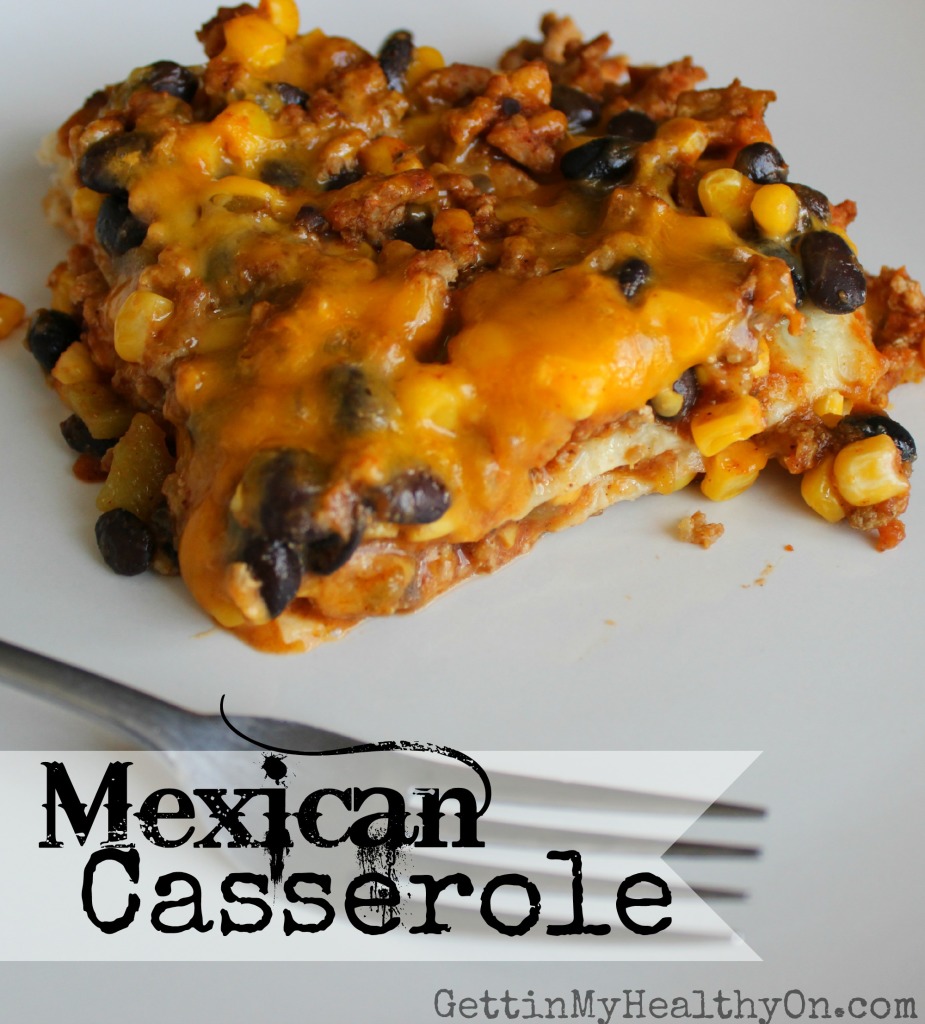 Ingredients
1 tsp chili powder
1 tsp cumin
1 tsp garlic powder
1 tsp onion powder
1/4 tsp oregano
1/4 tsp red pepper flakes (optional)
1/2 lb ground beef/turkey or chicken
1 (7.75 oz) can El Pato Salsa
3/4 cup can black beans
3/4 cup corn
1/2 of a 4oz can chopped mild green chiles
2 tortillas
1 c shredded cheddar cheese
Directions
1. Preheat oven to 350 degrees. Brown beef in large skillet; drain. Add El Pato, beans, corn, and green chiles; mix well. Stir in all spices.
2. Spread 1/3 of beef mixture on bottom of 8×8 baking dish sprayed with non-stick cooking spray. Top with a tortilla. Spread 1/2 of leftover meat on the tortilla and top with half of the cheese. Put the 2nd tortilla on top and add the rest of the meat and cheese. Sprinkle top with cilantro.
3. Bake 15 to 20 minutes. Let stand 5 minutes before serving.
Serves 3 to 4 people.