Cauliflower Rice is a low-carb and low-calorie side—use it as an alternative to traditional rice in your favorite dishes!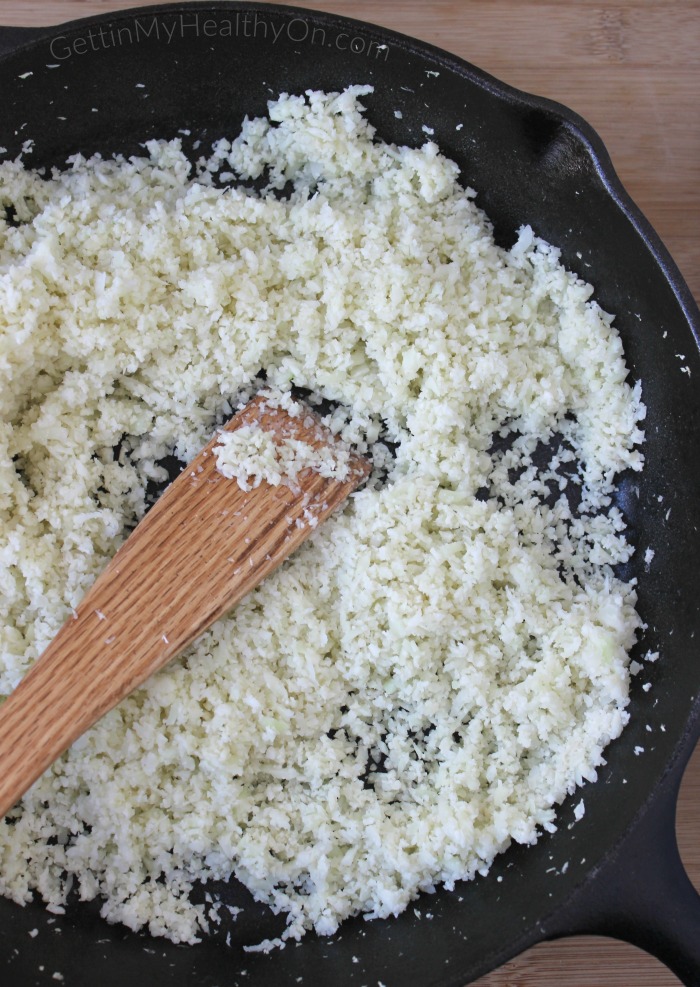 Cauliflower rice is one of those "health foods" that I don't make very often, but once in awhile it's a nice change of pace. After a friend texted me recently, asking how to make it, I figured it might be helpful to do a little how-to post about it. The concept is pretty simple, but the execution can seem like a mystery.
If you've never heard of cauliflower rice, it's basically just taking a head of cauliflower and grating it until it's turned into small pieces that resemble rice. It's popular in the paleo world because it's an easy, veggie-based alternative to regular rice. I like it because it lightens up meals when I'm not in the mood for something heavy, and it's an easy way to get in another serving or two of vegetables.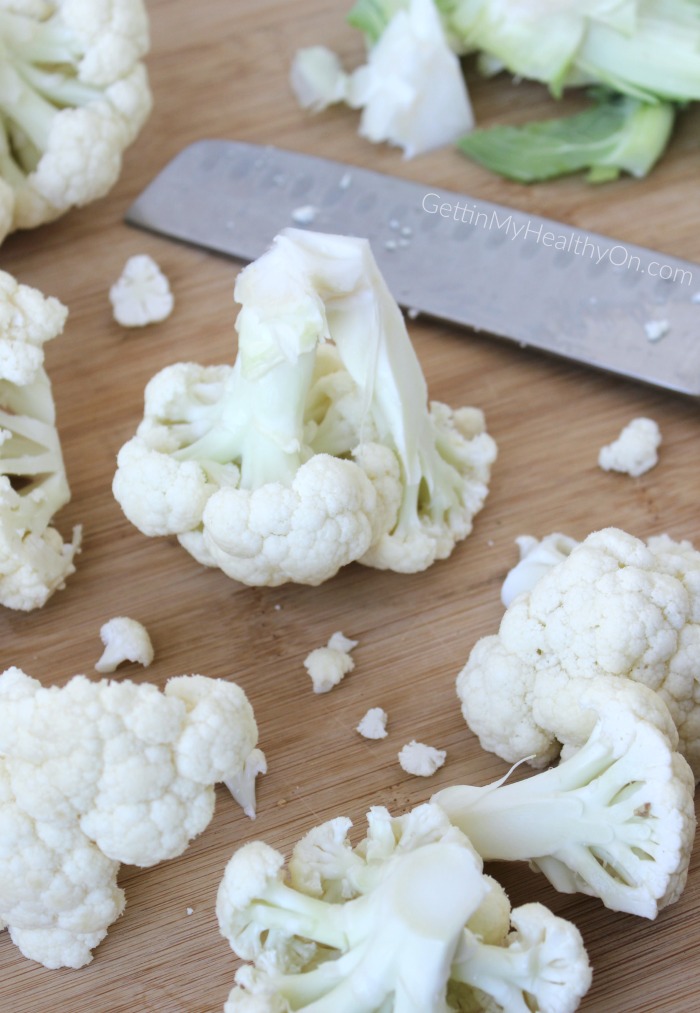 You can definitely use a cheese grater if you don't own a food processor, but that might be a little messier and require more effort. Naturally, I'm on team food processor. As long as you have a grater attachment for it, making cauliflower rice is super easy.
I'd recommend removing the bulk of the stems because they tend to get grated like cheese…AKA in longer strings. The actual cauliflower florets work much better for creating the small rice pieces since they're naturally more crumbly.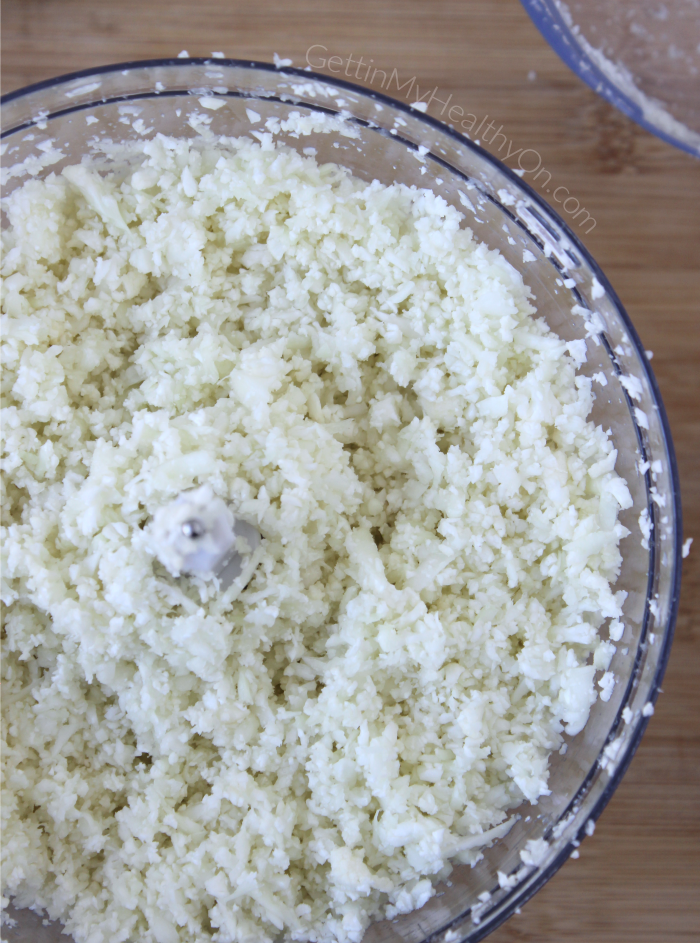 Once you've processed your cauliflower, you're left with a bowl of "rice" to jazz up as you see fit. Some of my favorite cauliflower rice recipes include stir fry, as a side dish (adding random seasonings), in burrito bowls, and as a bed for chicken smothered in a flavorful sauce (like my peanut sauce).
The possibilities are endless. As long as you don't mind the taste of cauliflower, you might find you love using it as a replacement for rice in random dishes.
Ingredients:
1 head of cauliflower
1 Tbs olive oil
Salt and pepper to taste
Instructions:
Rinse head of cauliflower and pat dry.
Remove the leaves and stem.Cut the florets into medium-sized pieces, and remove any excess stalk still attached.
Using a grater or a food processor with the grater attachment installed, grate the florets until the entire head of cauliflower has been turned into small rice-like pieces.
In a large skillet, heat olive oil over medium heat and add cauliflower rice. Sauté until heated throughout (about 3-5 minutes), adding salt and pepper as desired.
Recipe from GettinMyHealthyOn.com
Have you ever tried cauliflower rice? How do you prefer to prepare it?
Are there any veggie-based substitutes you like?