For a vibrant and flavorful meal-in-a-bowl, start with a hearty burrito-inspired base and top with fresh and colorful ingredients like cilantro, lime, and tomatoes.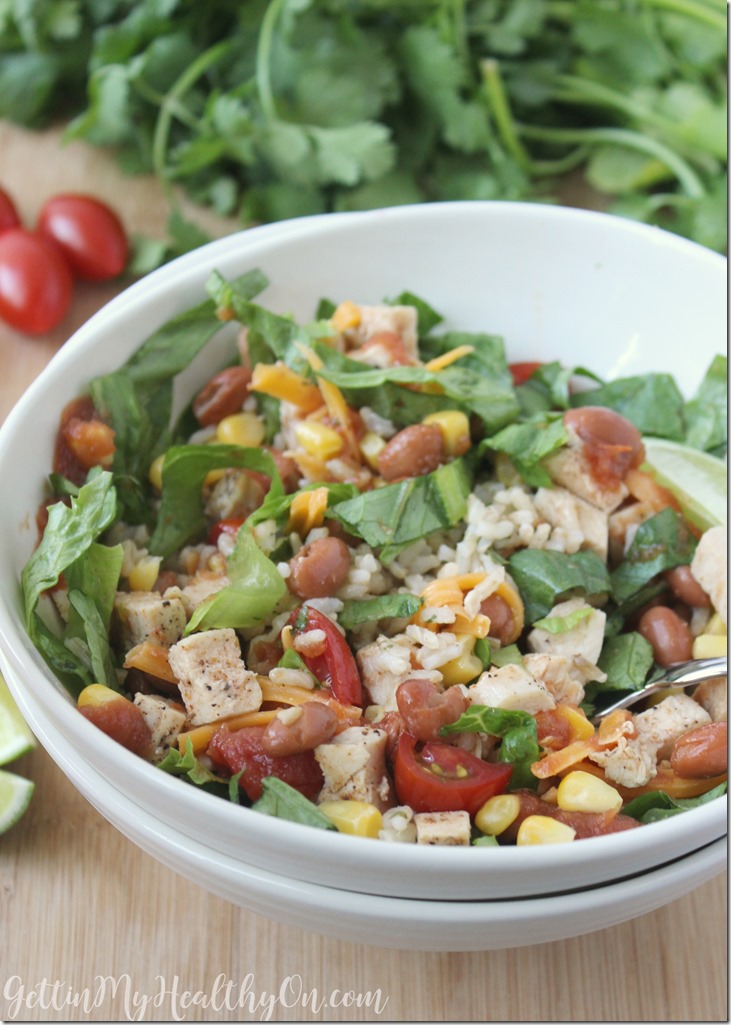 Happy Cinco de Mayo! …and Friday! …and beginning of the early celebration of our first wedding anniversary! (Okay, that last one's only exciting for me.)
With so many events happening on this glorious day, I wanted a post that was equally as exciting. Enter: Burrito Bowls.
The first time I made one of these, I was trying to mimic the heavenly burritos and bowls at Chipotle. Although my version is slightly less intense, they always hit the spot. I've found the more variety that goes into the bowl, the more divine the flavor combo is. (Seems obvious, but it's amazing what each ingredient adds to the final result!)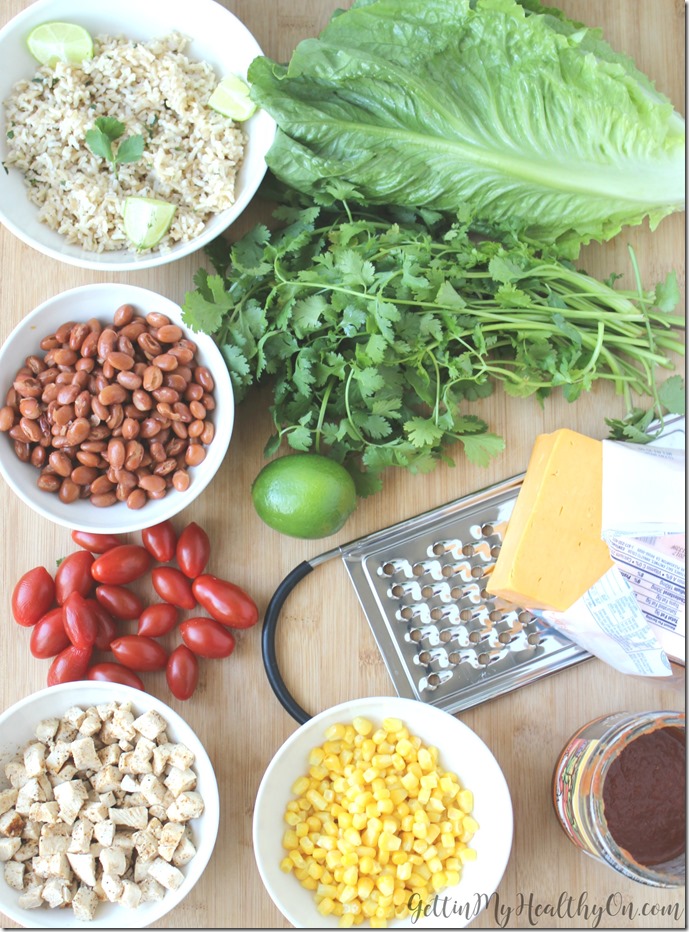 For real, though, look at those beautifully fresh ingredients? Food heaven right there.
Even though I recommend a wide variety of foods to create the best ever burrito bowl, each item is actually pretty simple. I don't do much in regards to fancy preparation aside from seasoning chicken (or ground turkey) with taco seasoning and adding some pizzazz to brown rice.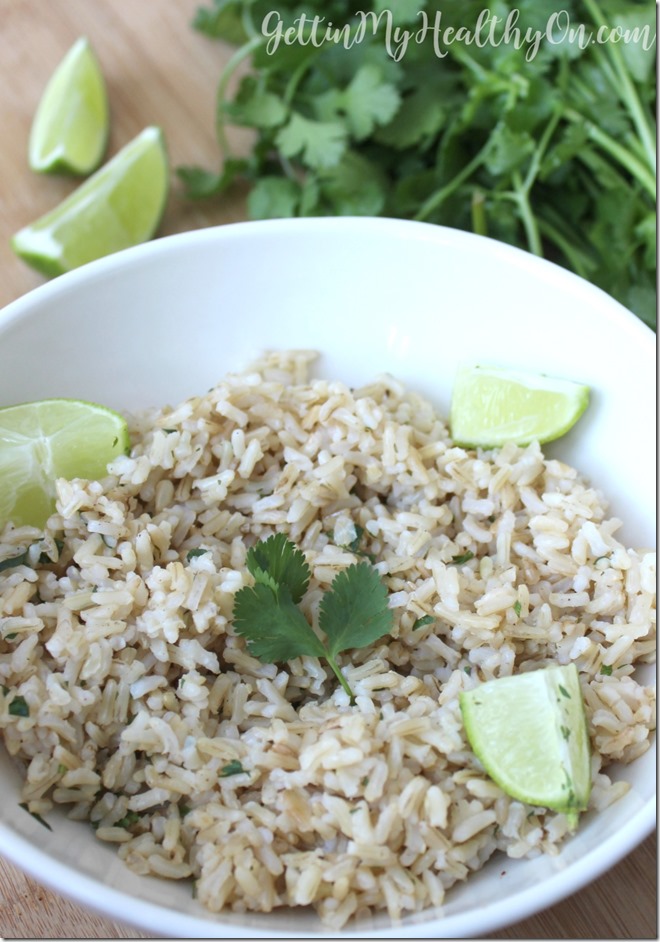 More specifically, after cooking the brown rice, I add some fresh lime juice and chopped cilantro. It's so effortless but adds a little boost to an otherwise bland base.
Besides my rice mixture, my must-have ingredients for any burrito bowl are lettuce, taco meat, beans, and cheese. On top of these, you can customize your bowl to your heart's content. My favorite toppings include corn, cilantro, salsa, and a spritz of lime juice.
By the way, corn may seem like a "meh" addition to many people, but every time I add some, I'm shocked by how much better my burrito bowl is. It adds such a divine sweetness with each kernel that bursts in your mouth. Nom nom nom.
If you're the type of person that cares about food texture, this bowl's got it all. It's one of my favorite aspects of it. It really does please all the senses.
Use whatever ingredients you want or simply have on hand—these bowls can easily be customized to anyone's preference. We never measure anything for ours, but I attempted to do it this last time to give you an idea of the ratio of ingredients I enjoy.
Ingredients:
Cilantro Lime Rice:

2 cups cooked brown rice
1 Tbs fresh lime juice
1 Tbs fresh, chopped cilantro
Salt and pepper to taste

Burrito Bowls:

Cilantro Lime Rice (see above)
4 cups chopped lettuce
2.5 cups chicken or ground turkey, cooked and seasoned with taco seasoning
1 (15-oz.) can pinto beans, heated
1 cup frozen corn, defrosted and heated
1 cup chopped tomatoes
3/4 cup shredded cheddar
1 cup salsa
Garnish with lime wedges and cilantro
Instructions:
Cilantro Lime Rice:

While rice is still warm, stir in lime juice and cilantro. Set aside.

Burrito Bowls:

To assemble each bowl, create a bed of lettuce and rice, and add the desired amount of chicken, beans, corn, and tomatoes.
Top each bowl with cheddar and salsa, and garnish with a couple lime wedges and additional cilantro.
Recipe from GettinMyHealthyOn.com
Enjoy! And I hope you have an amazing Cinco de Mayo and weekend! We're taking it easy tonight because we're waking up [dark] and early to go for a hike as soon as the sun rises tomorrow.
Speaking of…has anyone ever filled a Camelbak hydration pack with iced coffee before? Asking for a friend… 😉
Fellow Chipotle Addicts: What's your go-to order?
What other toppings do you think would enhance my burrito bowl?