Bake whole garlic heads in the oven to caramelize the cloves, creating a decadently smooth texture and rich flavor.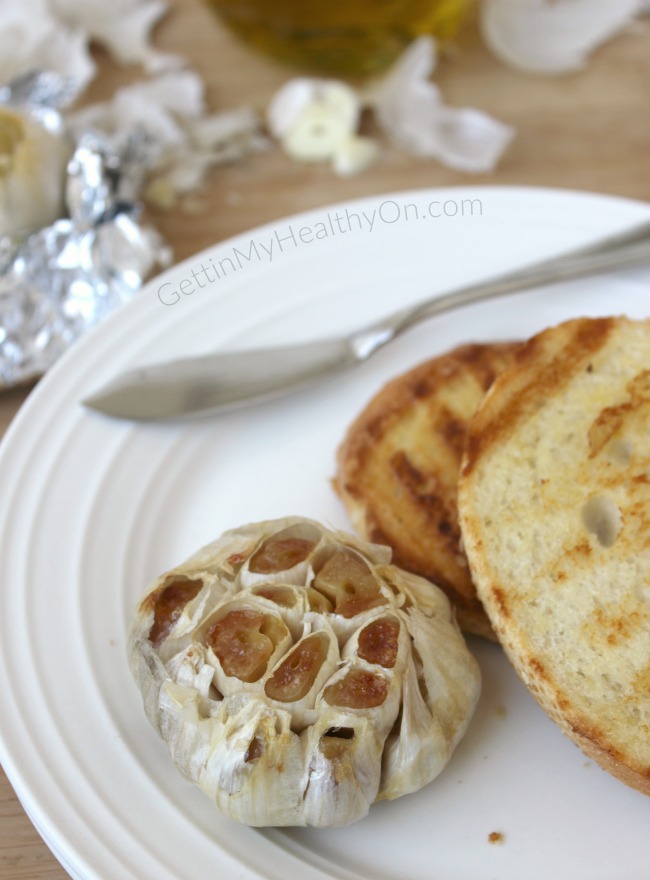 If you've never roasted an entire bulb of garlic before, you're really missing out. I tried this creative cooking method for garlic a few years ago but haven't done it since because I thought I remembered it being a lot of work. Ya, spoiler alert: it's not.
Roasted garlic is like buttah. When I made it for the first time, my mind was blown because I never would have imagined such deliciously mild flavor could result from simply baking a head of garlic. Like, I could easily eat several cloves of garlic straight-up because roasting it makes it that delicious. It doesn't have that harsh "bite" or anything.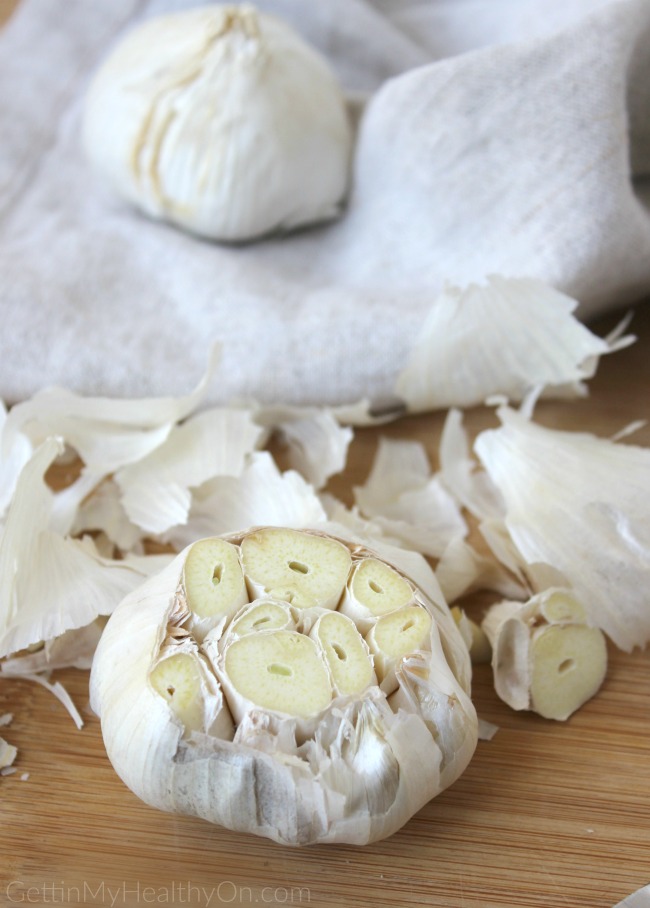 Roasting garlic in the oven is actually pretty fail-proof. It's hard to overcook it because it just keeps caramelizing; and if you under-cook it, just keep it in the oven longer until it's done.
All you have to do is cut off about 1/4th of the top of the garlic head—enough to expose the cloves. Then drizzle a teaspoon or two of olive oil over the top. Wrap the prepared bulb in a bundle of aluminum foil, and voila! You're ready to bake that ball of garlicky goodness.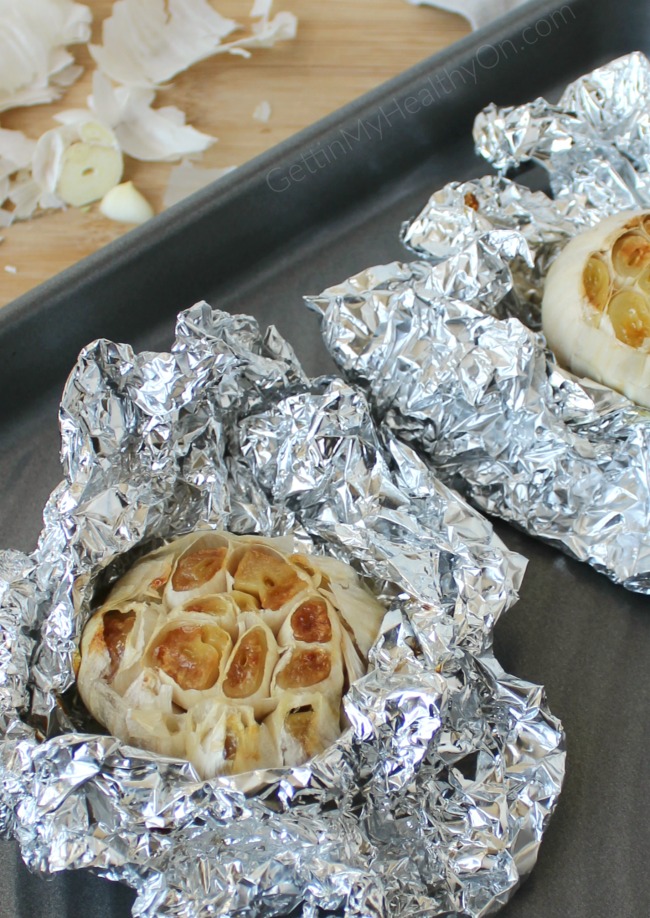 You can add roasted garlic to soooo many different foods. Since it's especially mild, it doesn't overpower dishes, but it adds such a nice depth of flavor. From soups and sandwiches to pizzas and veggie mixtures—just throw some roasted garlic in there and it's pretty much guaranteed to take your food to the next level. YUM. I also think it makes for a PERFECT spread on toast, and could be a great component on a meat and cheese board.
Since this takes at least 35 minutes to get a good level of caramelization, I'd recommend doing a couple garlic heads at once. Because, believe me, it goes really fast!
Roasted Garlic in the Oven
Ingredients:
Head of garlic
1-2 tsp. extra virgin olive oil
Instructions:
Preheat oven to 400 degrees.
Peel away the outer paper layers of the garlic, while leaving enough to keep the cloves intact.
Cut the top of the head off (about 1/4th of the bulb), exposing the tops of the individual cloves.
Drizzle olive oil over the top. Completely wrap in aluminum foil.
Bake for 35-45 minutes, or until a pairing knife can easily pierce the middle cloves.
Store leftovers in the fridge for up to 2 weeks.
Recipe from GettinMyHealthyOn.com
Bon appétit!