Make dessert a little healthier by creating a sweet nacho-inspired dish out of apple slices. Top with chocolate, peanut butter, and coconut for a gourmet treat!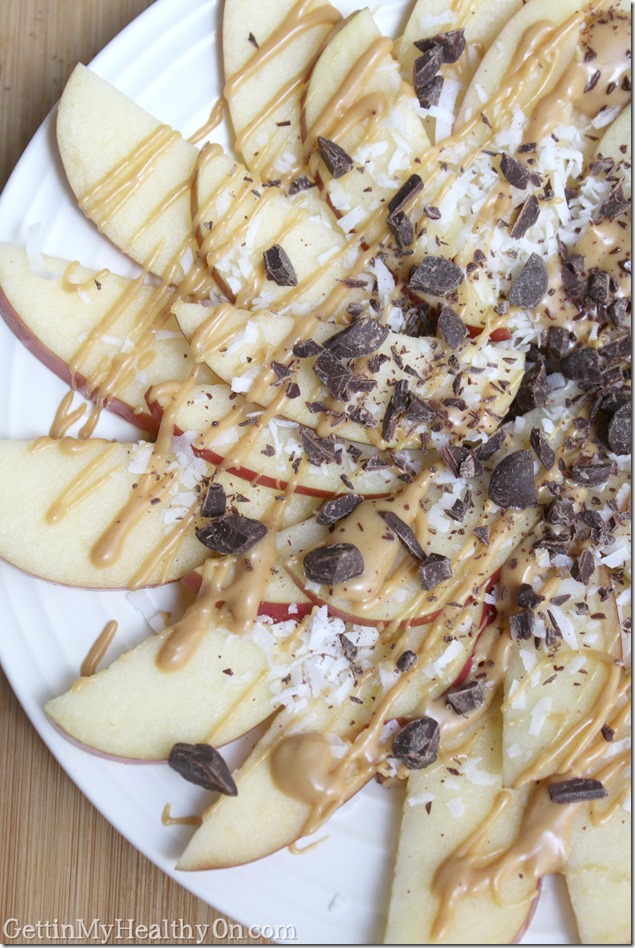 I don't know who invented "apple nachos," but I love that person. The gist of apple nachos is basically just…making "chips" out of apple slices, and topping them with anything your heart desires – kind of like with nachos. There are so many possibilities with this dish, which is what I absolutely love about it. The few times I've made my own, it has been for a decadent snack because…that's just how I live my life. However, this is totally appropriate to make for a dessert. Plus, it looks absolutely gorgeous so you can impress guests by your crafty goodness, or maybe get kids to eat something healthy by smothering the apples in chocolate.
Whatever floats your boat.
My toppings? Chopped up chocolate chips, shredded coconut, and a spoonful of smooth peanut butter.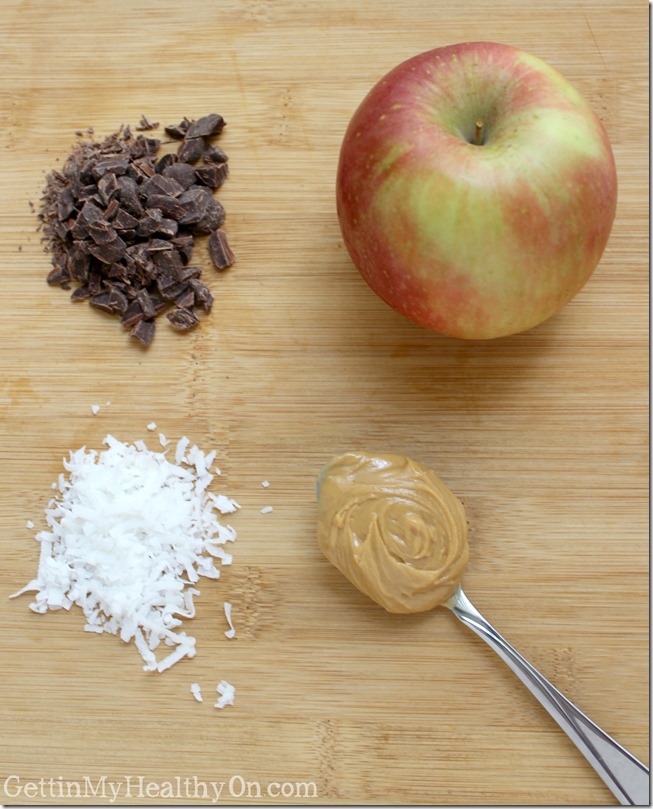 Heck.
Yes.
If you're going to go the peanut butter route, you'll want to heat it up for like 30 seconds in the microwave to get it ooey gooey. This allows you to drizzle it across your apple slices for a dish that looks almost too good to eat.
Almost.
Apple Nachos with Chocolate, Peanut Butter, and Coconut
Ingredients:
1 Tbs smooth peanut butter
1 Tbs chocolate chips, chopped
1 Tbs shredded coconut
1 apple, sliced
Instructions:
Layer apple slices onto plate.
Melt peanut butter in a microwaveable bowl, heating for about 30 seconds or until thin.
Sprinkle coconut across apples. Then drizzle peanut butter with spoon over slices. Finally, sprinkle chocolate over the top.
Serve!
Recipe from GettinMyHealthyOn.com
As you're putting this together, I recommend you don't get too crazy with the toppings because, believe me, you will be tempted. However, 1 tablespoon of each topping is more than enough for an apple, in my opinion. It's surprisingly filling!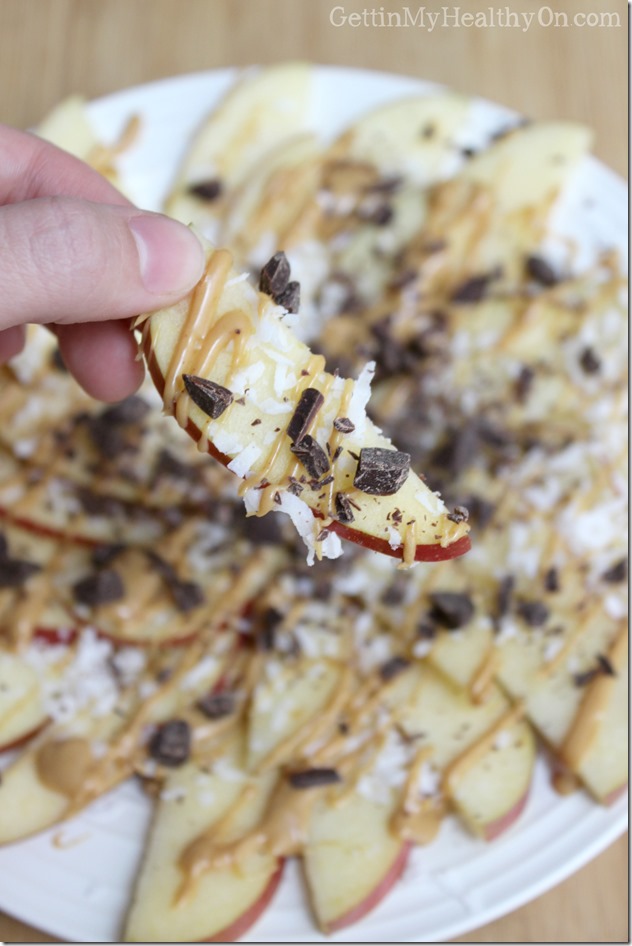 What are some toppings you think would go well on apple nachos? Help me branch out because I can never break away from this heavenly trio.