Oat flour is easy to make from scratch and acts as a healthy ingredient for a variety of baked goods and other recipes.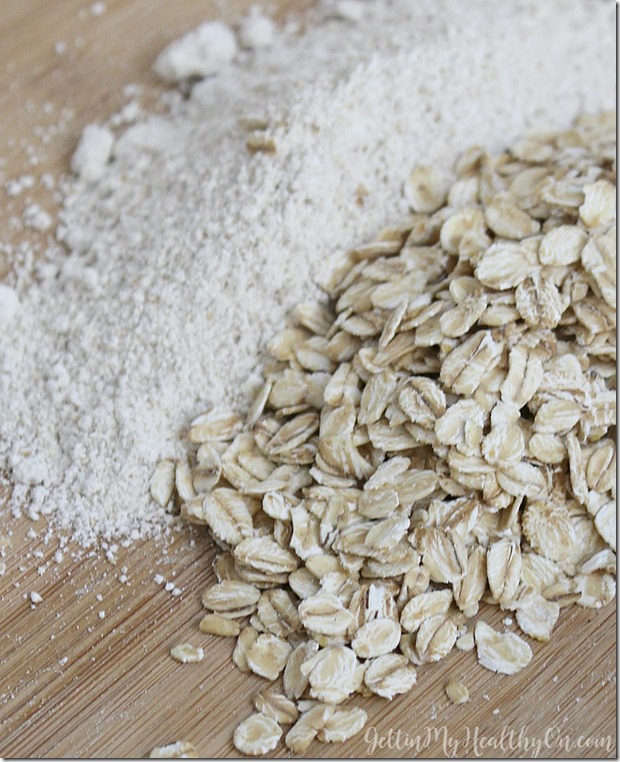 In Monday's post about Lemon Protein Cake Bars (which I can't stop stuffing my face with), I casually mentioned oat flour as part of the recipe. This is a somewhat new-to-me ingredient that's been pretty groundbreaking as I make a massive batch of protein cake bars every week.
I have made oat flour before for my healthier chocolate chip cookies, but I've never fully appreciated the ingredient until lately. Some of the recipes I've been making call for a lot of it, so I finally just…turned an entire canister of oats into flour for easy future use. I'm done messing around with this only-make-as-much-as-you-need nonsense. Plus, I'll probably use it way more often since the groundwork has already been done.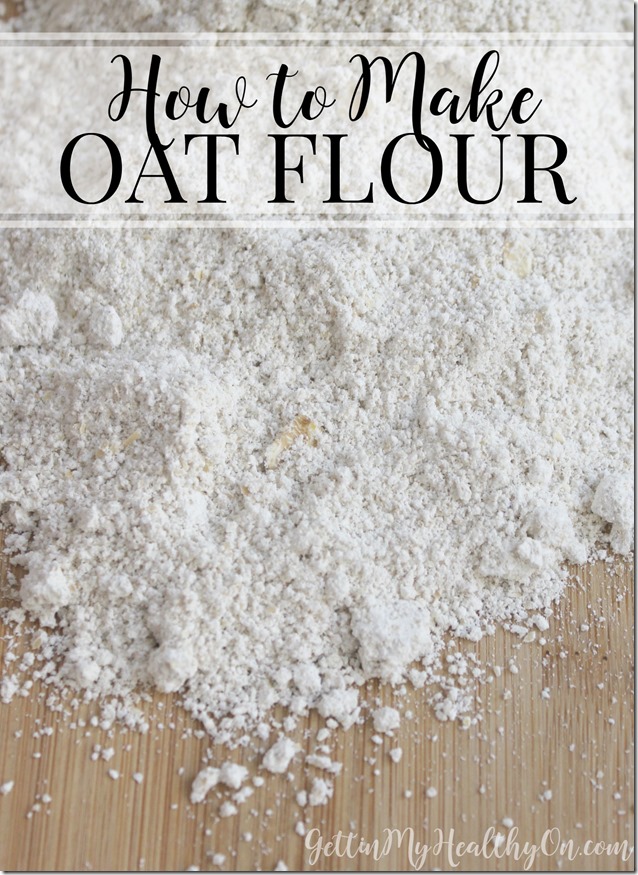 If you're interested in making your own from scratch, here are some things you might care about:
Naturally gluten-free – if you're allergic, sensitive, or just anti-gluten, you can rest easy knowing your oat flour is free of gluten.
Won't rise like regular flour – Since oats lack gluten, the flour won't rise as much as regular flour would in baked goods, so you may have a more dense end product. However, you can help make up for that by increasing the rising agent (e.g., yeast, baking soda, or baking powder) or increasing the liquid.
Coarser texture – Oat flour may have a coarser texture compared to regular flour, depending on how fine of a powder you can get it to be. (My NutriBullet makes it extremely fine.)
1 1/4 cups rolled oats = 1 cup oat flour – In case you want to grind the exact amount a recipe calls for, keep in mind you'll need a little bit more oats to get the same amount of oat flour.
I usually prefer to only substitute part of the regular flour for oat flour, but do what feels right. Play around a bit and see what works best. Or! Find a recipe that already calls for oat flour. I hope to share more protein cake bar recipes similar to my lemon one, so check back!
Now, here are the super complicated directions for making oat flour.
What You'll Need:
Quick-cook or rolled oats (if you don't have a good blender, quick-cook oats will be easier for you to grind finely)
Directions:
Place desired amount of oats into a blender of food processor. Pulse until oats become a fine texture.
Store in airtight container for future use.
Boom. Not sure if you can handle that. 😉 I encourage you to try it out though! So many possibilities for the versatile oat.
Do you regularly use a wheat-based flour alternative?
Have you ever made a flour before? Oat? Almond? Etc.?