Before I talk about food on this Fat Tuesday, here is today's workout:
Dumbbell Circuit with 5lb and 10lb weights. Feels pretty good to lift some weights again!
Okay, food time.
364ish days ago I decided to tame my obsession with cereal.
Yes, I love my coffee in the morning, but cereal first thing in the morning was much more important to me. I hated the feeling of needing every morning, though. That is when I decided last lent that I would give up cereal.
Right away, I made a habit of eating oatmeal with bananas and peanut butter in it every morning. This delicious discovery made the 40 days without cereal very easy for me. I couldn't believe how I could eat the same exact thing every. single. morning. and not get sick of it. To this day I still eat this oatmeal most mornings of the week.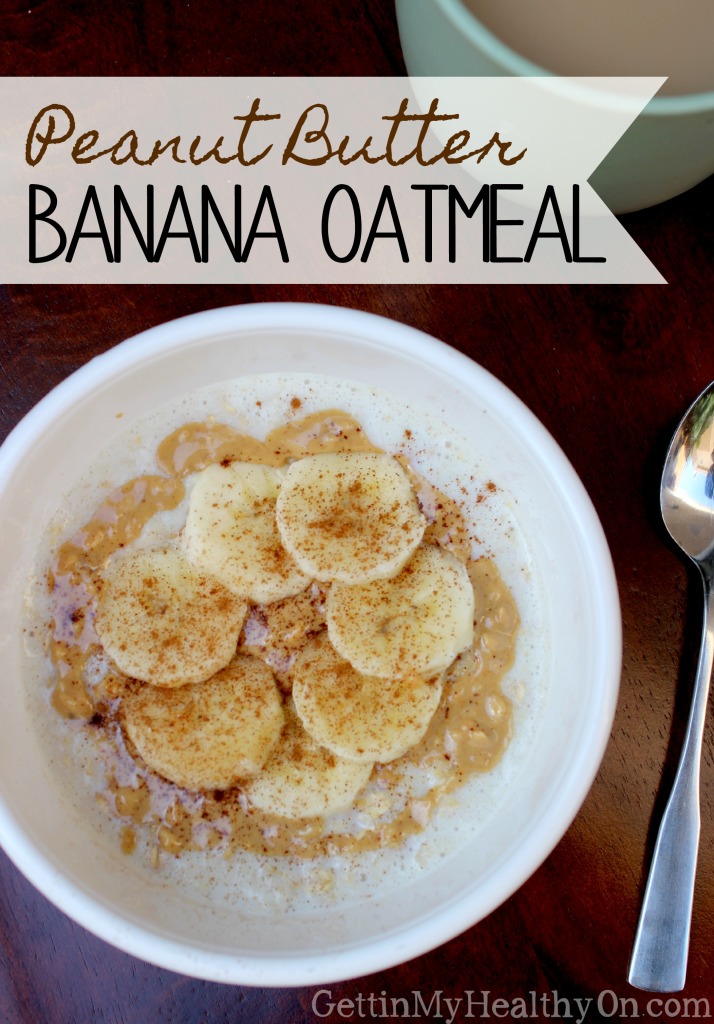 Ingredients:
1/4 –1/2 c Oats of your choice
1/2 c Milk
A few dashes of cinnamon
Half a banana
1 Tbs Peanut butter
Directions:
Microwave oats and milk for 1 minute, then add rest of ingredients and stir.
(You can obviously make oatmeal however you want and just add banana, pb, and cinnamon. I just felt the need to tell you exactly what I do, since this is technically a recipe.)
After discovering this oatmeal mixture, I've come to love peanut butter in my oatmeal now. The heat from the oatmeal melts the peanut butter, which helps it mix in better. Plus, with that boost of protein, this breakfast helps keep you full longer.
It's nutritious and delicious!
Of Possible Interest:
Protein Oat Pancakes
Berry Spinach Smoothie
Almond Bark Creations  (which you could totally tweak for Valentine's Day)
---
What's your go-to breakfast?
Are you participating in lent?
I didn't grow up doing it, but I've tried to participate the past few years. Not quite sure if I'll do it or what I'll give up this year. Hmmm. Guess I have till tomorrow to decide.