As you may or may not know, Sunday is pizza night for us. 99.9% of the time, we make our own pizza, using my homemade pizza sauce and yeast-free pizza crust recipes, and it's so friggin easy, guys. I don't think people realize how easy making your own pizza can actually be, and it is totally worth the effort. You know exactly what you're putting into your body, and um..hello, it's pizza, so that's a win-win. Although I usually do a stupid simple yeast-free crust, I decided to branch out and utilize the magic of yeast because, in my opinion, that's the tastiest way to make a crust.
Ever since I started making this new version, I haven't looked back. While it requires extra time to let the dough rise, as well as some extra effort to knead it, it's too good not to make. So don't knock it until you try it!
I recommend starting the crust a little over an hour before you want to cook it. Just mix together the packet of active dry yeast, some warm water, and a bit of honey. Wait about five minutes for it to activate, at which point you'll start to see some bubbles forming.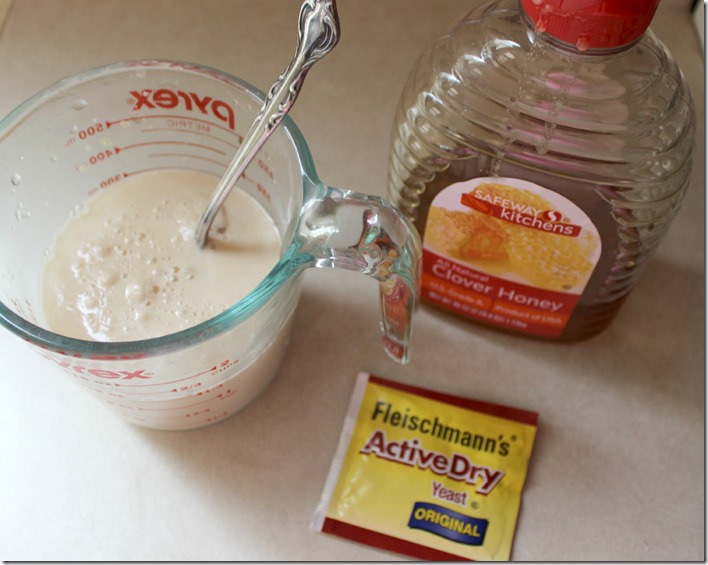 In the meantime, pulse together the flour and salt in a food processor. Then add the yeast mixture and a tablespoon of olive oil to the mixture. Process the ingredients until it forms a dough.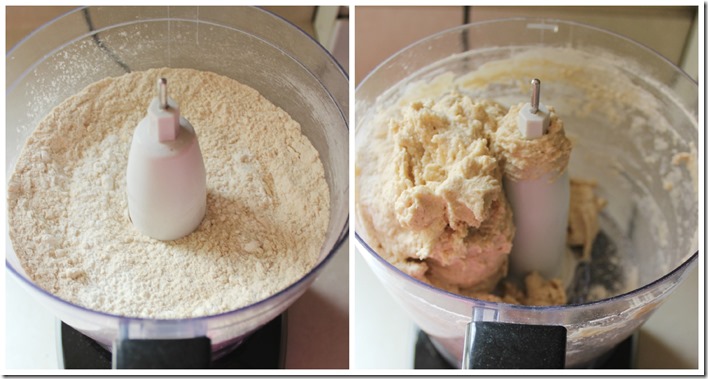 Place the dough onto a well-floured surface (I like to use a large cutting board sheet for easier cleanup), and then knead the dough for about three minutes, adding more flour as needed.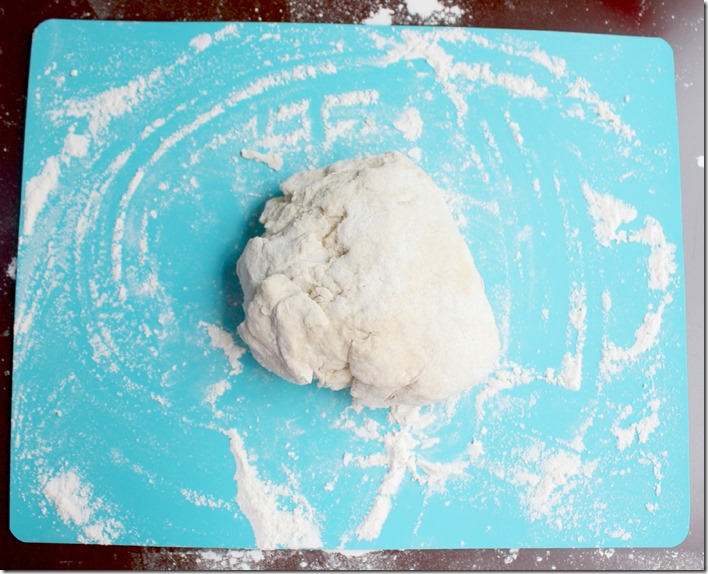 Then split the dough in half (you're making enough for two pizzas, fyi) and place on a baking sheet sprayed with non-stick cooking spray. Spray the tops of the dough with more non-stick spray and cover with saran wrap. Let sit for 45 minutes to an hour in a fairly warm place, which should be enough time for it to double in size.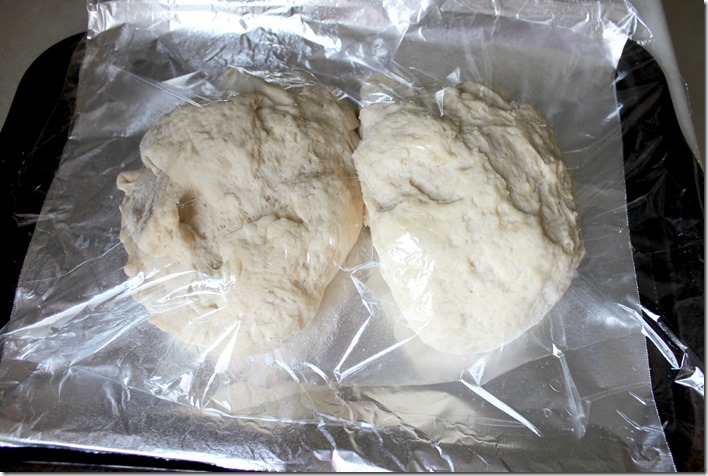 Then use the saran wrap to wrap up one of the dough balls (if not using it right away), and you can refrigerate or freeze the dough for later. Spread the ball you're using until it's the desired size and depth.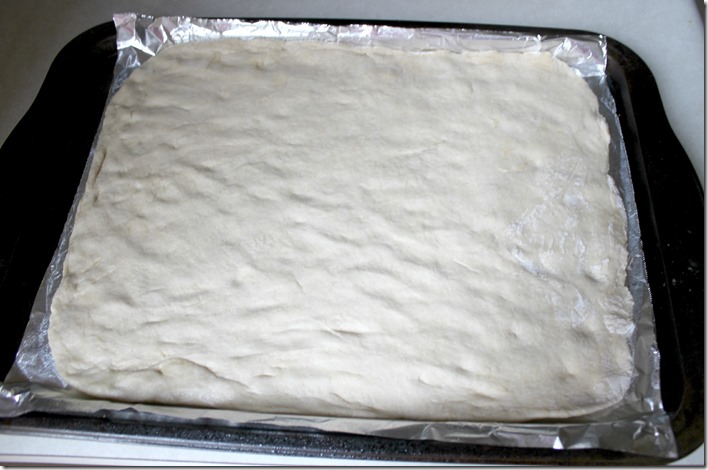 Add your toppings–we like different toppings on ours, so below you can see chicken and extra cheese are on Matt's side and little cheese and mushrooms are on mine.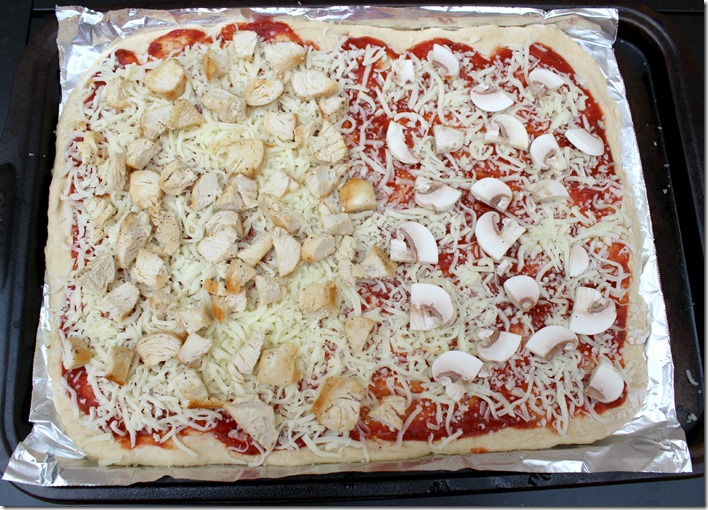 Bake at 450 degrees for about 15 minutes and then serve!
Adapted from Iowa Girl Eats
Ingredients:
1 Tbs honey
packet of active dry yeast
1 ¼ c warm water
1 tsp salt
3 c flour, plus more for kneading (I use half whole wheat, half white)
1 Tbs olive oil
Instructions:
Combine honey, yeast, and water, letting it sit for 5 minutes to active (there should be foam on top at this point).
In a food processor, pulse together the salt and flour; then add the activated yeast mixture and the olive oil. Mix until it is all combined.
Put onto well-floured surface, and knead for a couple minutes, adding more flour as needed.
Divide the dough into two balls, and place onto surface that has been sprayed with non-stick cooking spray. Spray tops of each dough ball, and put a layer of saran wrap over the top.
Place in a warm area and let rise for about 45 minutes.
Once risen, wrap one half in saran wrap for another time, and flatten the other half to use.
Put desired toppings on the crust, and bake for about 15 minutes at 450 degrees.
Recipe from GettinMyHealthyOn.com
This crust gives you the satisfying chewy texture of yeast crusts, so that's why I make this every other week. I freeze the extra crust in between, just in case we don't use it soon enough, and it works wonderfully.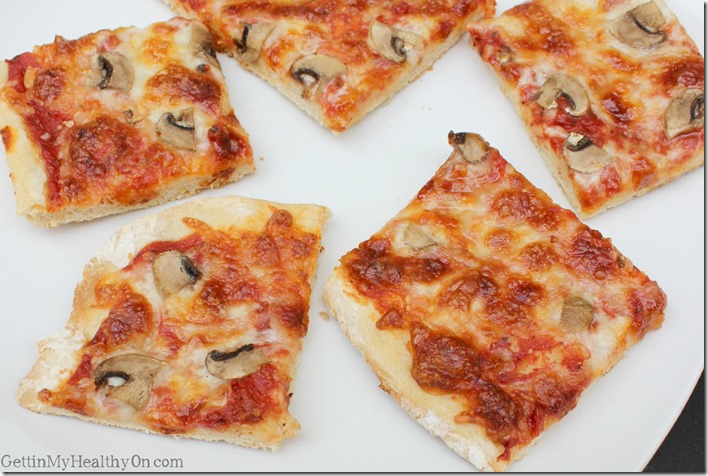 If you've never made a homemade pizza crust before, I highly recommend this as a very basic recipe because it's seriously so simple. Hope you like it!