Smoothie bowls are something I've been wanting to try for ages. I see people's pictures of the beautiful, artsy smoothie goodness, and I can never get over how amazing they look. As of yesterday, I can now say I have tried the phenomenon. Even though I drink smoothies as meal replacements once in awhile (usually because I'm too lazy to make real food), they're often not the most satisfying. I think it's because I like there to be more texture in my meals to feel like I'm actually eating. That's something great about smoothie bowls—they're typically thicker than smoothies, and you can add a bunch of toppings so it seems more like a meal.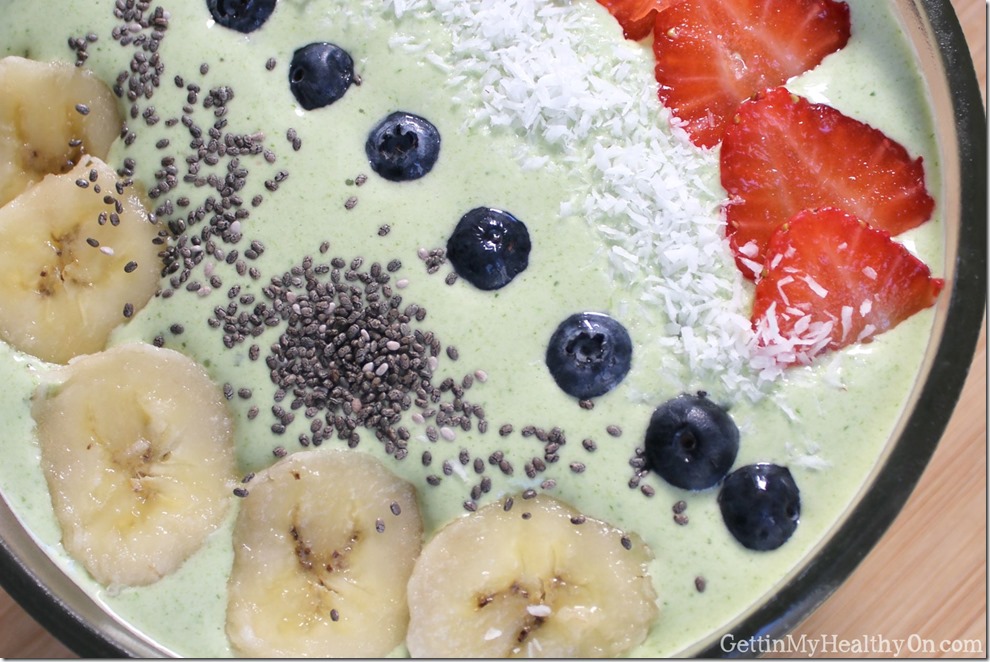 For my first smoothie bowl concoction, I tweaked my protein spinach smoothie recipe and made a Green Smoothie Bowl. It did not disappoint. Prior to making it, though, I wasn't completely sure what constituted a smoothie bowl, so like most things I question, I Googled it.
From what I found, it appears that smoothie bowls are basically just thicker, have more toppings, and are eaten with a spoon. I always use frozen fruit in my smoothies to make them thicker and creamier, but I was afraid if I just made a smoothie and poured it into a bowl, it would be too thin to hold actual ingredients on top. So while you can definitely just do this, and maybe supplement with some ice, I decided to buy an ingredient that a lot of people recommend to make your smoothie bowl even thicker: xanthan gum.
Unfortunately, this stuff is a bit pricey. It cost me about $10 for a little 8 ounce bag of it. You only need a couple pinches of it for one smoothie bowl, though, so I figured it would last me quite awhile and be worth the investment. It did give the recipe added thickness, so I'd recommend buying xanthan gum for the ultimate smoothie bowl experience.
Another big thing. If you want a hella thick smoothie bowl, consider using a food processor. By doing so, you don't need to add much liquid at all, and you'll have an especially sturdy base for your toppings.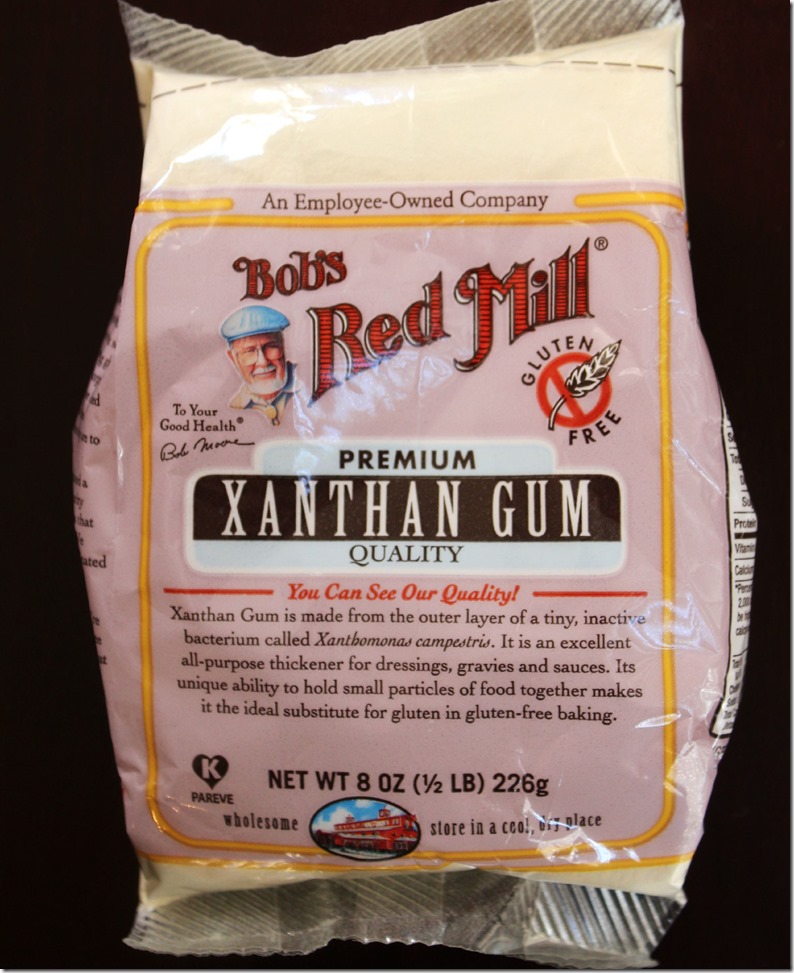 From pictures I've seen, research I've done, and the bowl I've made so far, here a few tips that I've learned:
1. As mentioned above, use frozen fruit, ice, and/or xanthan gum to thicken the smoothie. This will give it both a creamier texture and sturdy base for all the goodness you pile on top.
2. Utilize the power of a food processor. You can have a super thick smoothie bowl if you use a food processor since you can blend the ingredients with minimal liquid.
3. Use a variety of toppings. I added blueberries, coconut flakes, chia seeds, banana, and strawberry to mine. Other ideas would be almonds, sunflower seeds, peaches, cacao nibs, granola, cinnamon, and so on.
4. Prepare the toppings ahead of time. Since the smoothie can melt quite fast, I found it extremely helpful to already have my fruit washed and sliced as well as my other toppings on deck for fast assembling.
5. Get colorful! If you have a green smoothie, don't use all green toppings. Even though it could still taste delicioso, I think the appearance will be underwhelming. Using contrasting colors could create a foodie masterpiece. They say you eat with your eyes first!
Bonus: Snap a picture and brag how pretty your food is. I can't speak for everyone, but I love seeing how people have "styled" their smoothie bowl. I think it's so fun, and if you're spending the time to make it pretty, you might as well inspire others to eat pretty and healthy as well!
And that sums up my top five suggestions for how to make a smoothie bowl. Check out my Green Smoothie Bowl recipe below for a new take on your next meal!
Ingredients:
2 handfuls spinach
1 frozen banana
1 Tbs peanut butter
1 Tbs honey
2 pinches xanthan gum
3/4 c milk
optional: 1 scoop any flavor protein powder
Instructions:
Add all ingredients to blender.
Blend until smooth.
Serve immediately, adding your favorite toppings.
Notes:
You may need to add more milk to get the ingredients moving. Or, if it's too thin, you can use ice to thicken it up.
Recipe from GettinMyHealthyOn.com
Have you ever made a smoothie bowl? Any other suggestions for making it awesome?
This recipe is part of The Fit Dish link-up hosted by Jill Conyers and Jessica Joy, as well as the Meatless Monday link-up hosted by Deborah and Tiny Muir.