I channeled my inner Popeye today—I lifted some weights and consumed a bunch of protein.
For a new workout routine, I created a circuit revolving around dumbbell exercises. Since I only have 2 sets of dumbbells: 5lb and 8lb weights were what I used. You can adjust the weights to better suit your level. Sometimes I enjoy doing workouts that are solely weight-based. They're difficult yet calm. Seeing as how I include cardio in every workout during the week, I figured a day of straight-up weights would be just fine.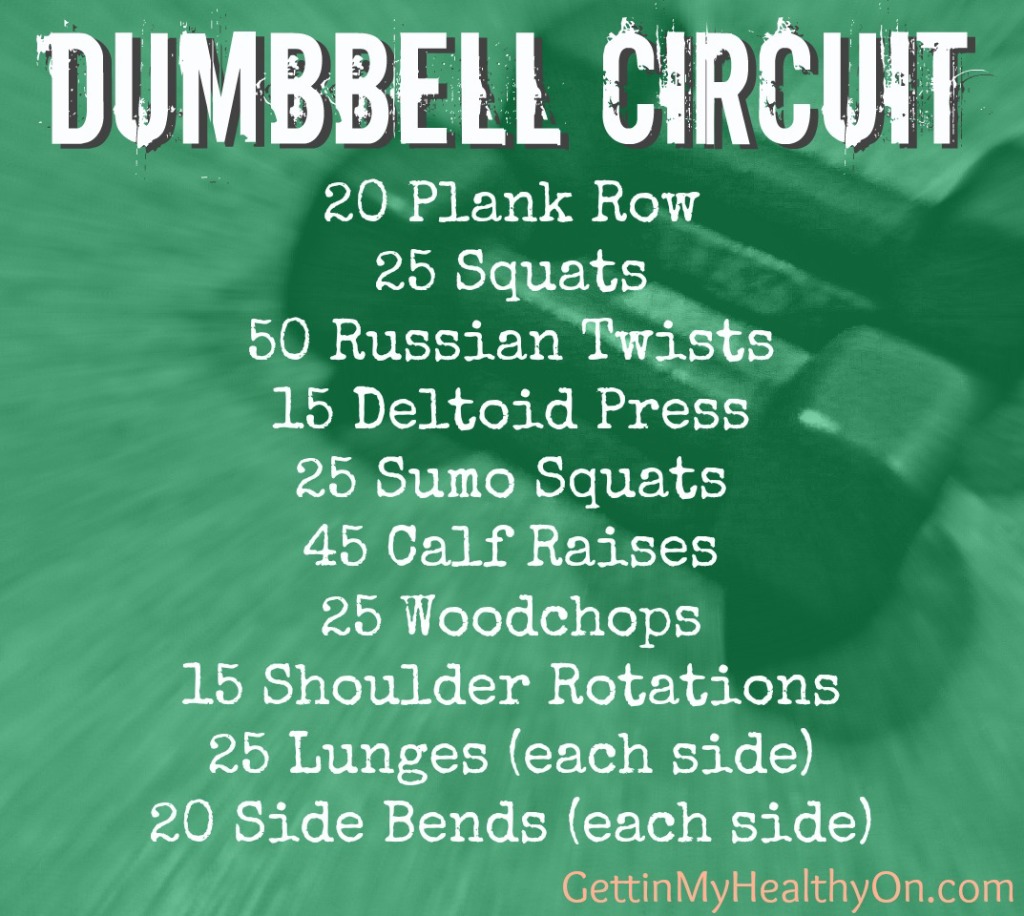 Don't feel bad if you don't know what some of the exercises are! This is why I have an Exercise Guide page. To make your life even easier, here are links to the exercises that may be new to you: Plank Row, Russian Twists, Deltoid Press, Woodchops, Shoulder Rotations, Side Bends.
Doing the circuit twice took me about 30 minutes. My legs were Jell-O afterwards. It didn't help that they were already a little sore from my 10-mile run on Tuesday. Overall, it's a good full body weight circuit.
Second order of business: spinach.
I've been drinking this smoothie pretty much every day this week for lunch. The crazy amount of spinach I have in the fridge has been the main motivation. I hate watching produce go to waste—such a waste of money.
When I drink smoothies for lunch, I always have at least one snack in the afternoon. They're filling, but I usually need a bit more.
Protein Spinach Smoothie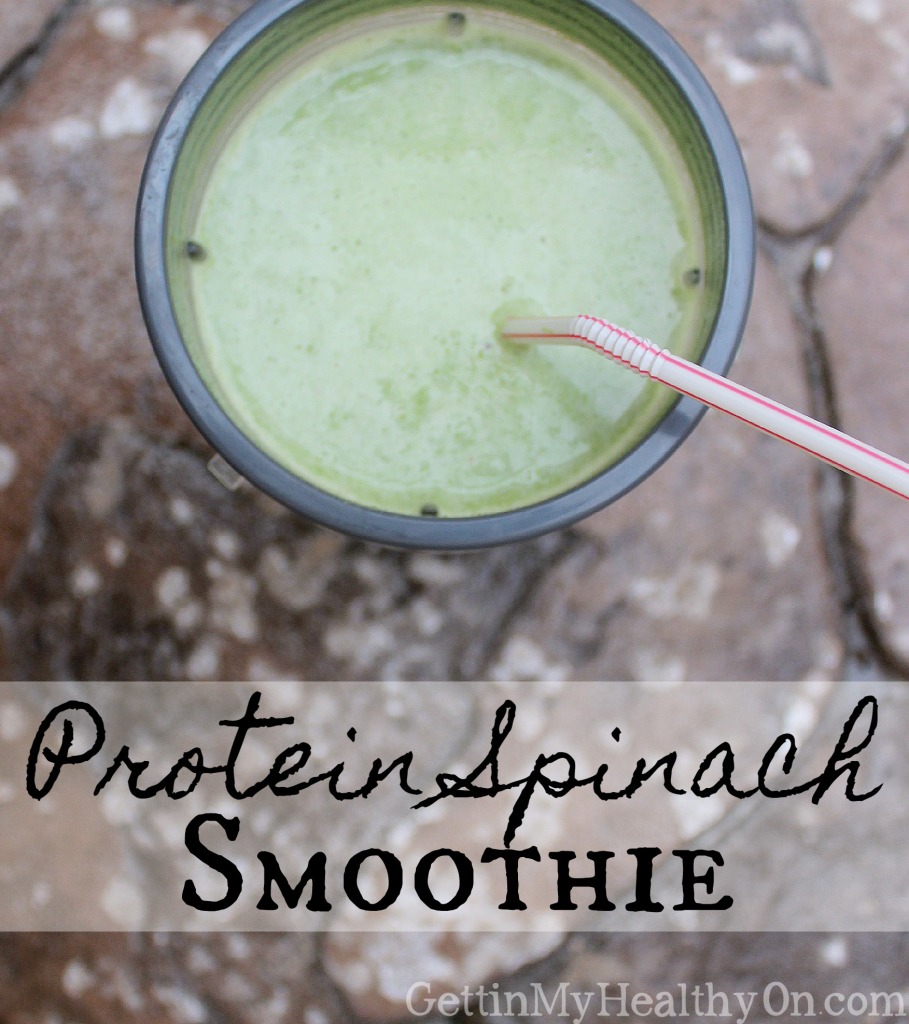 I blended the following ingredients for my cold, Popeye-friendly lunch:
1/2 cup plain Greek yogurt
1 Tbs. peanut butter
2 handfuls fresh spinach
3/4 cup milk
1/2 – 1 frozen banana
1 scoop vanilla protein powder
Dash of cinnamon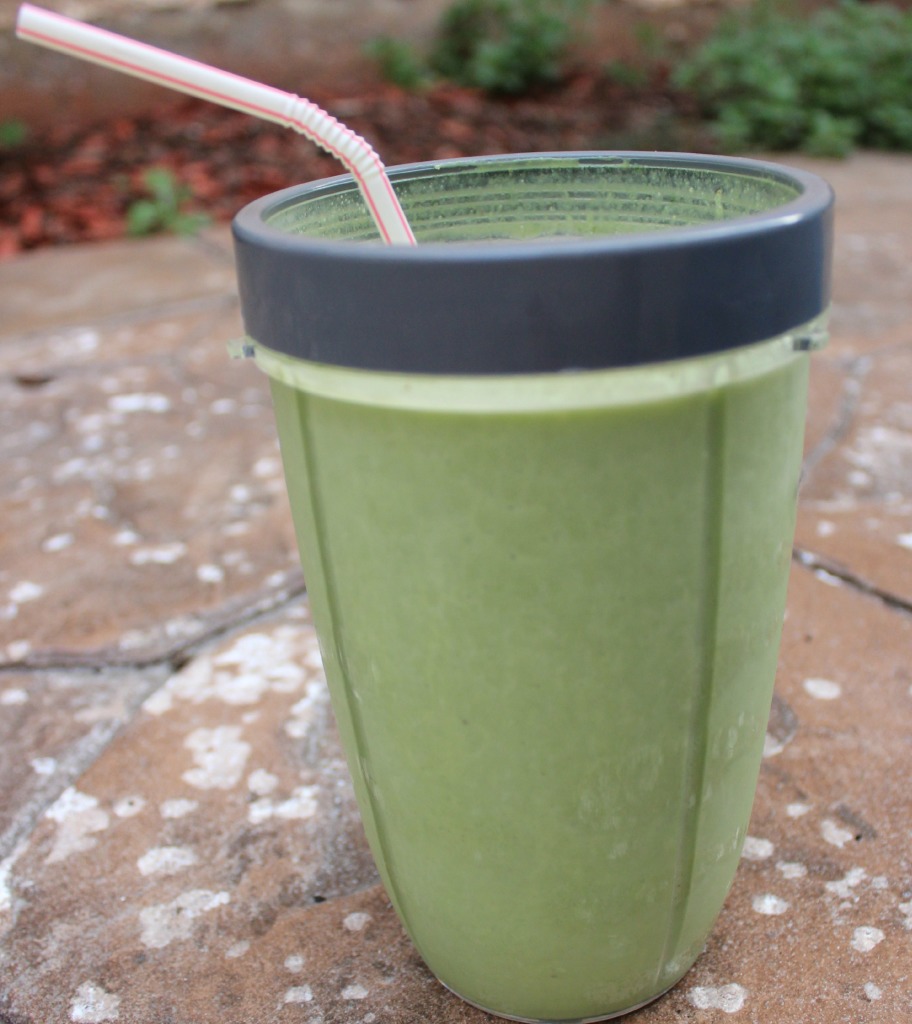 I recommend using frozen bananas for smoothies because it keeps it colder and makes it thicker. If you're at all curious, I freeze bananas by first slicing them and then storing them in a plastic bag in the freezer. When they're in smaller pieces, you can easily break them apart, choosing the amount you want to use. I only had half a banana's worth of frozen chunks left so that's what I used in the smoothie. In my opinion a full banana is better though.
---
Which do you prefer, weightlifting or cardio?
Running is my favorite, but I enjoy the occasional weightlifting workout. Since it makes you a better runner, I'm down. I'm quite slow and could use the extra help. 🙂
Have you ever tried a spinach smoothie? What did you think?
What are you doing on this lovely FIRSTDAYOFFALL weekend?
I'm visiting with some of my amazing relatives! I'm pumped to travel with my father and sis. Good bonding time. Oh yeah!