If you're anything like me, you struggle with snacking in a healthy way. Sure, I'll eat yogurt, nuts, a hard boiled egg, or whatever else seems like a smart decision, but at a certain point, you just get sick of these things. In hopes of mixing things up, I made my own homemade version of LÄRABARs from scratch yesterday, and I'm pretty excited to have them for a wholesome snack throughout this week.
The best part: they are completely made up of nuts and dried fruit. The recipe is so ridiculously basic, which is my favorite type of dishes to make.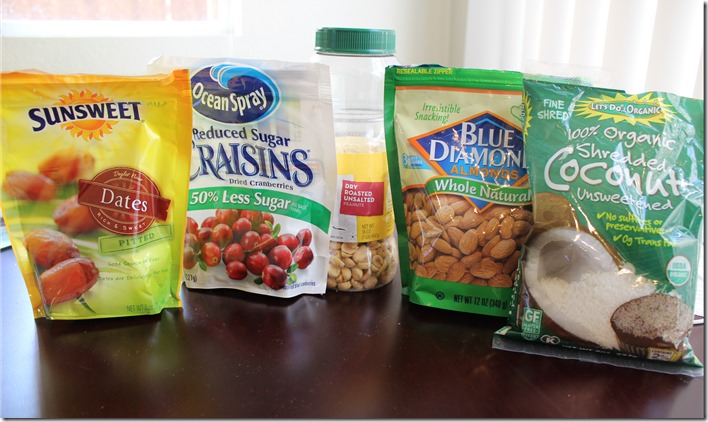 Just dump all of the above ingredients in a food processor. (Side note: I will never get over how absolutely disgusting dates look, but hot damn, they really add to recipes.)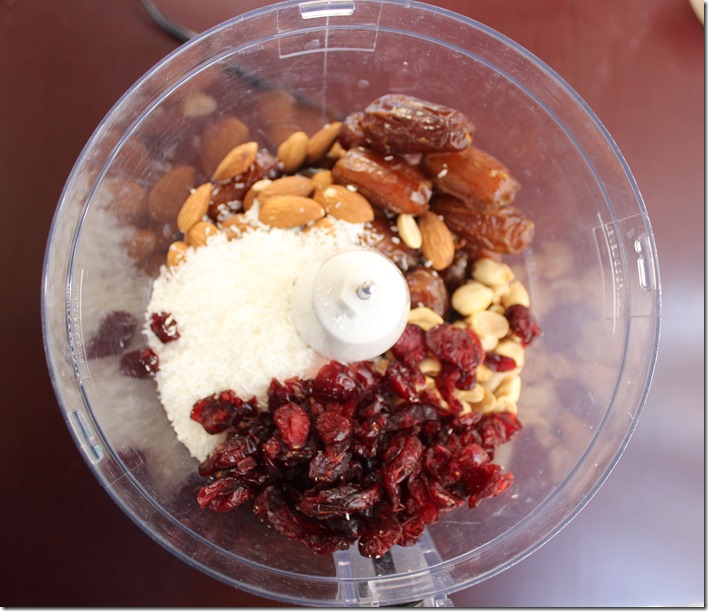 Blend it all up until it's pretty finely chopped up and mixed. Then add a few tablespoons of water to help it bind together.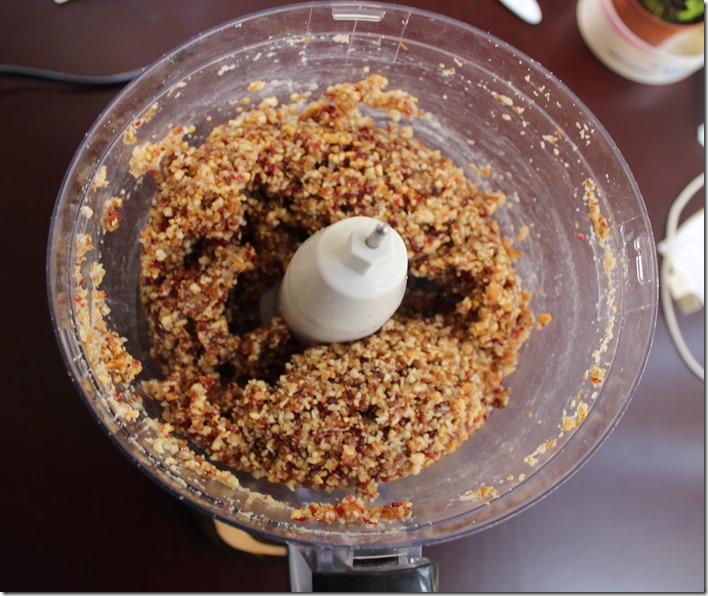 And finally, pour it into an 8×8 dish that has been lined with wax paper. Smash it with a spoon or spatula of sorts, and throw it in the fridge (okay, maybe place it gently as to not break anything; let's not make this too violent).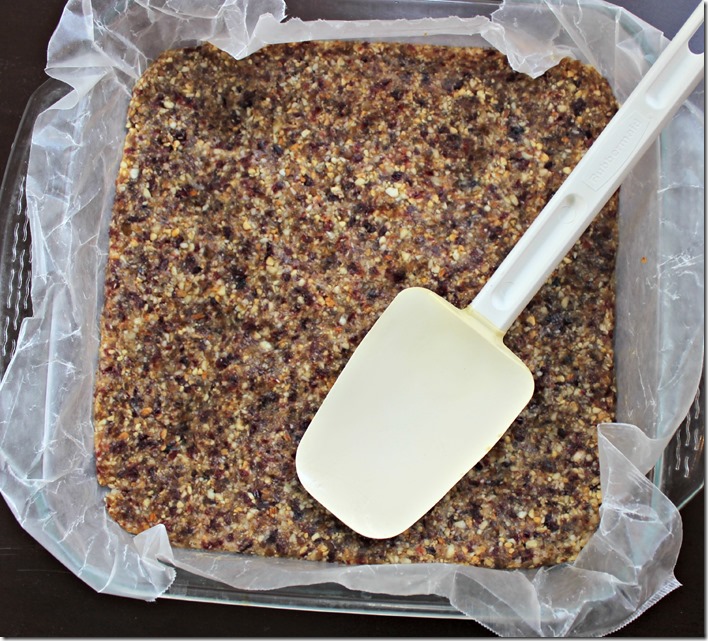 Refrigerate for about four hours and then cut them into the size you wish! Also, I recommend keeping these in the fridge to help them stay intact and last longer, but they could also be kept at room temperature.
Ingredients:
1 c dates
1/2 almonds
1/2 c peanuts
1/2 c dried cranberries
3 Tbs. water
Instructions:
Combine all the fruits and nuts in a food processor, blending until made into a fine consistency. Add water and continue process until incorporated.
Line 8x8 baking dish with wax paper. Pour mixture into the pan and pat until firmly packed.
Refrigerate for about 4 hours and then cut.
Recipe from GettinMyHealthyOn.com
These Fruit and Nut Bars are so basic and wonderful. I'm pretty stoked to have another healthy option for between meals, beyond my usual protein-packed snacks, like Greek yogurt, Sweet & Simple Trail Mix, and nut and seed granola bars. I'll definitely be messing with this recipe to make different varieties for the future.
Enjoy!