The following post is sponsored by LÄRABAR.


One of the ways I try to live a healthy life is to just keep it simple – with both food and fitness. I don't want a bunch of fancy products that make all these claims when I know I can be healthier by just eating cleaner and being more active. This mindset of clean eating and being active by getting outside is the foundation of LÄRABAR. Lara Merriken founded the brand with the goal of making delicious foods with wholesome ingredients like fruit and nuts. Her passion for being outdoors and leading an active life inspired the beginning of LÄRABAR and has since transformed into a way to encourage others to get outside and eat clean.
I was recently given the opportunity to try out the LÄRABAR line of products, as well as some other hiking essentials, like Smartwool socks, a headband, and a tote to carry it all in.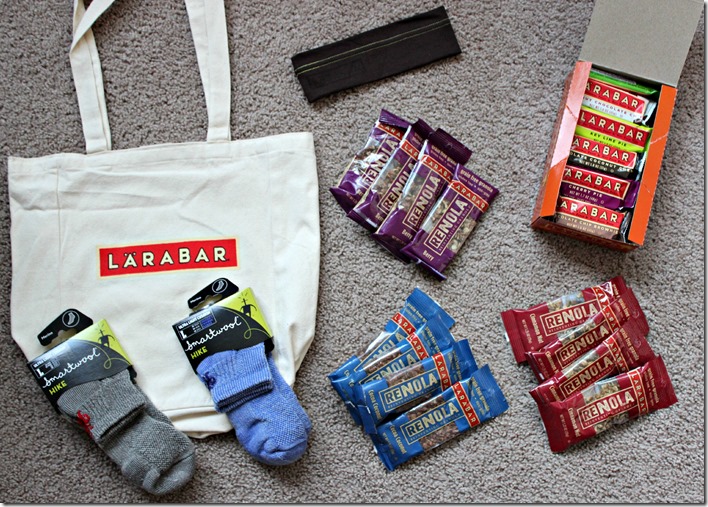 I was really excited about the insane variety of LÄRABAR fruit and nut bars and was even more excited about the tiny ingredient list – you know exactly what you're eating. Some of my favorite flavors were probably the Chocolate Chip Brownie, Key Lime Pie, and Peanut Butter Chocolate Chip. If you look at the ingredients on any of the bars' packaging, you won't see more than nine things, which is pretty amazing considering there are 19 LÄRABAR flavors in total.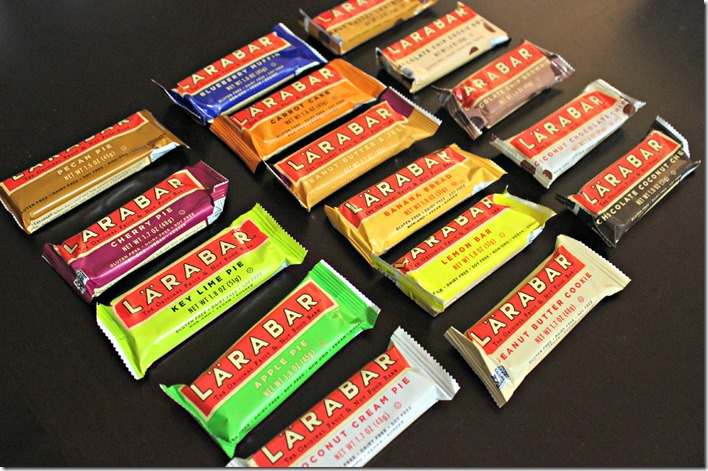 All LÄRABAR products are non-GMO, Kosher, gluten free, and some contain Fair Trade-certified ingredients. I don't know about you, but knowing I'm eating something that is completely guilt free and is truly nourishing to my body without an secret chemicals or weirdness just feels good – mentally and physically.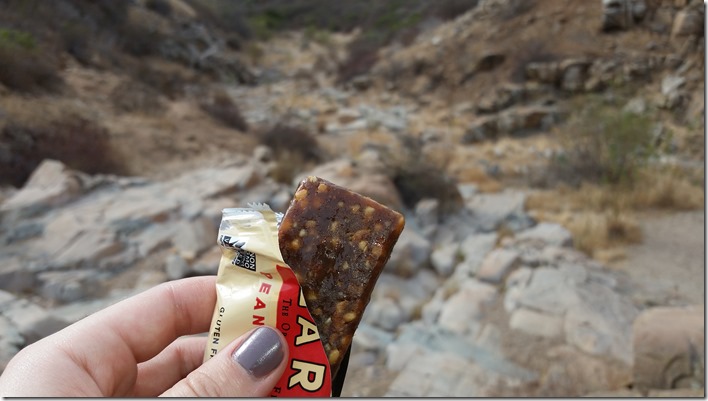 In addition to the LÄRABARs, I also got to try RENOLA, which is a granola concoction filled with fruits, nuts, and seeds. Granola is one of my favorite snack foods because you can eat it in yogurt, with milk, straight-up, or however else your heart desires. LÄRABAR RENOLA comes in Cinnamon Nut, Cocoa Coconut, and Berry flavors – I found them all to be quite delicious, but I was quite partial to the Cocoa Coconut because HELLO cocoa/chocolate was involved.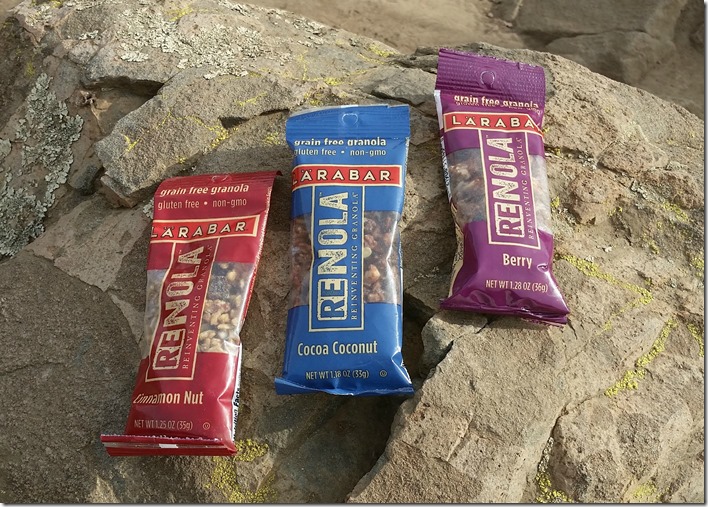 The RENOLA does not contain GMO ingredients, grain, gluten, soy, or dairy and is Kosher. It's kind of like the bars with the fruit/nut situation, but these are all loosey goosey.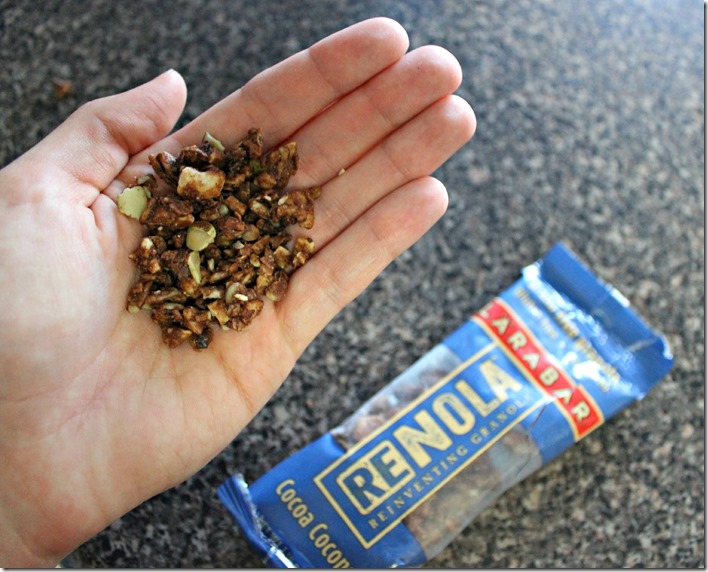 To keep in line with the LÄRABAR way, Matt and I went for a morning hike yesterday and brought some of the goods with us for some fuel.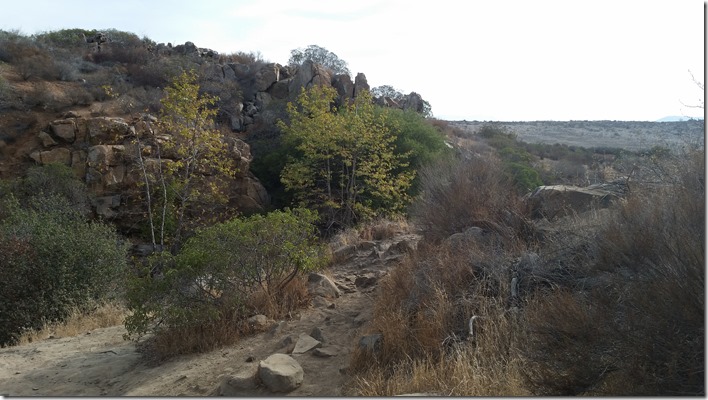 Living in San Diego, we are surrounded by mountains and hiking trails galore, and we really don't get out enough and explore like we should. I honestly can't even remember the last time we went hiking. Making ourselves get up early yesterday and go on an adventure at an awesome hiking area nearby was the best way to start this week. I'm all about exploring new paths and being out in nature to breathe in the fresh air and experience the beauty.
If you love hiking as much as I do but sometimes need a little push to get out there, I invite you to join me on November 17th to celebrate the annual National Take a Hike Day, sharing your experience with the hashtags #eatclean and #getoutside.
If you want to see what LÄRABAR is all about, check out the list of stores where you can buy the products and use this coupon for $0.50 off any purchase. You can also enter the following giveaway: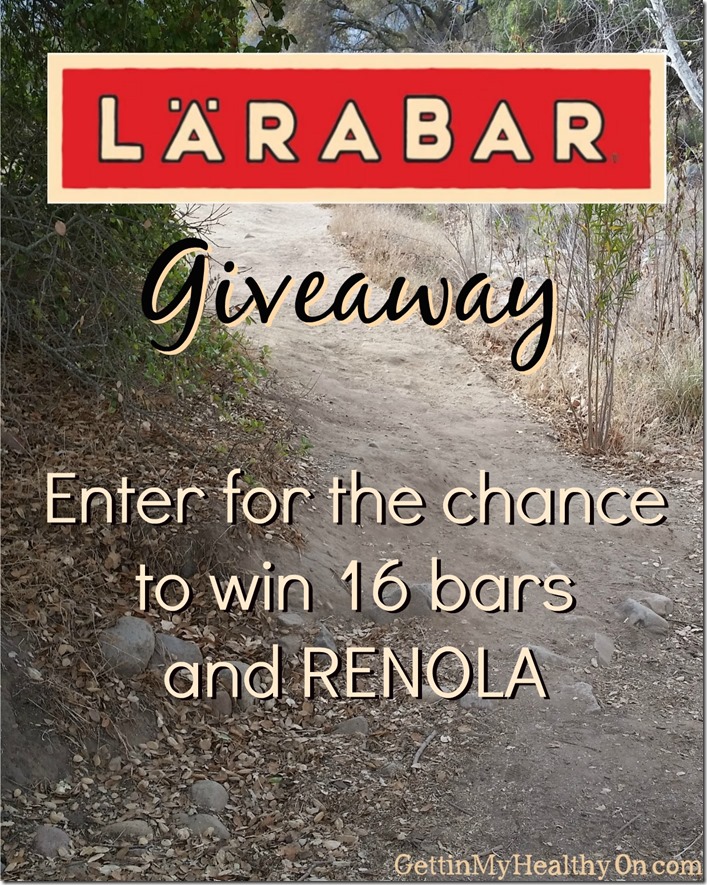 To enter all you need to do is leave a comment, answering one of the following questions:
1. Which flavor of LÄRABAR do you most want to try? Why?
2. Which flavor of RENOLA do you most want to try, and why are you interested in gluten-free granola?
3. Share how you #eatclean or #getoutside and explain why you'd love to receive the LÄRABAR to aid your outdoor adventures.
Ends 11/10/14 at midnight. Open to U.S. residents ages 18+ only.
Many thanks to LÄRABAR for sponsoring today's story and encouraging me to get outside and eat clean!