I go through these periods of drinking smoothies constantly, and then not drinking one for months because I get so sick of them. Well I'm happy to finally be back into the smoothie thing and drinking in the benefits (get it?). Whether you're like smoothies as meal replacements or just a nutritious and tasty snack, I've gathered my favorite recipes that I've featured on Gettin' My Healthy On in the past to share with you in a roundup post today!
Click on the title/link above each smoothie picture below to take you to the post with the recipe details. Hope you find something worth making!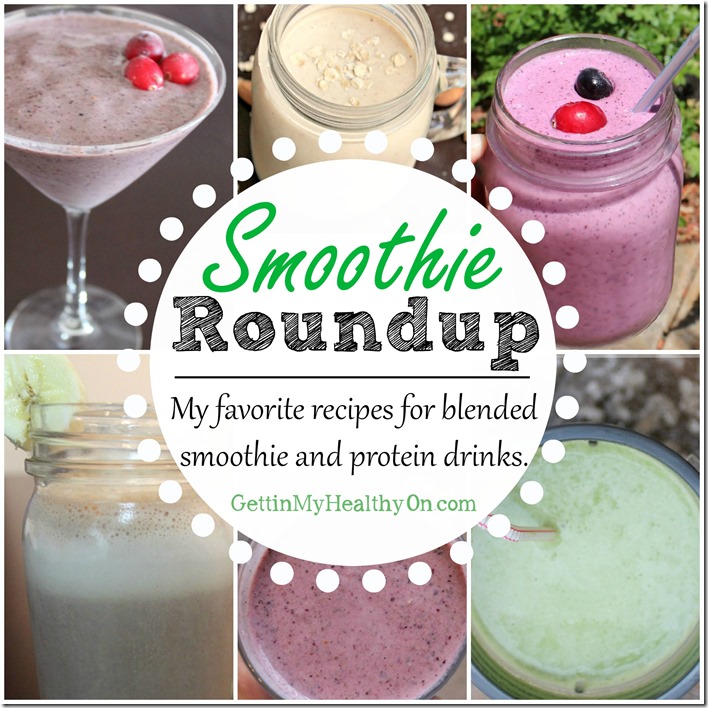 Protein Spinach Smoothie – This was my first smoothie recipe and remains one of my favorites. It's such a weird combo of ingredients – like peanut butter, yogurt, banana, and spinach – that works so beautifully.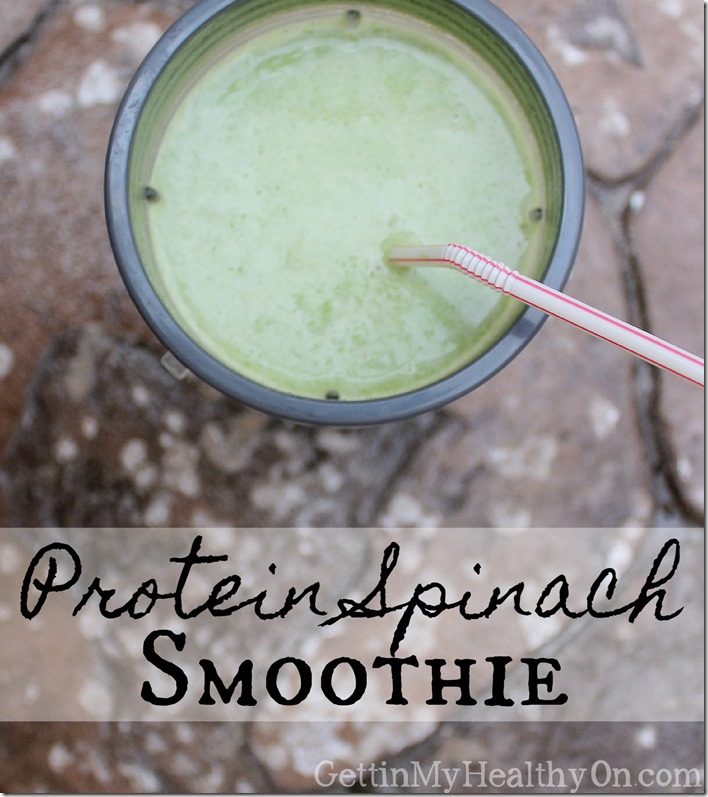 Cranberry Chia Smoothie – This has a bunch of cranberries (surprise, surprise) and other berries along with ingredients like chia seeds and spinach for a nutrient-packed beverage (in a martini glass or whatever container you fancy).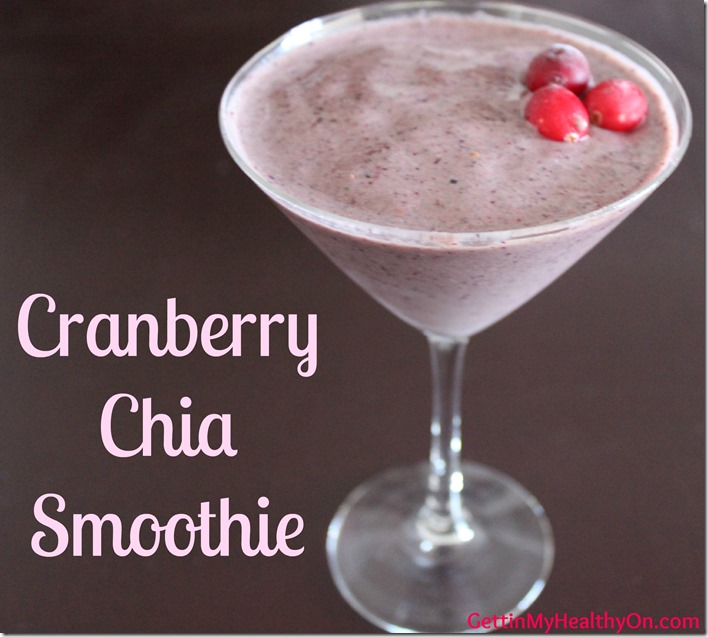 Almond Oatmeal Breakfast Smoothie – I create this recipe fairly recently as a way to switch up my usual breakfast of peanut butter banana oatmeal – it's similar, but you know…in smoothie form. Yummm.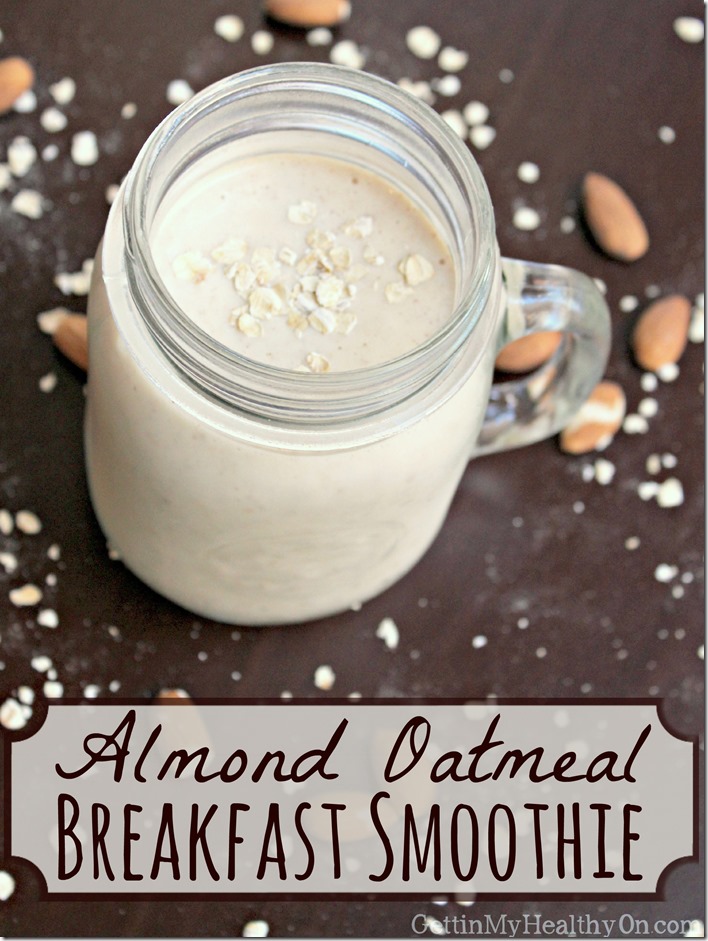 Antioxidant-Rich Protein Smoothie – I just love throwing in a bunch of frozen berries for a colorful and tasty drink. This one has the added bonus of ingredients like green tea and chia seeds for an antioxidant overload.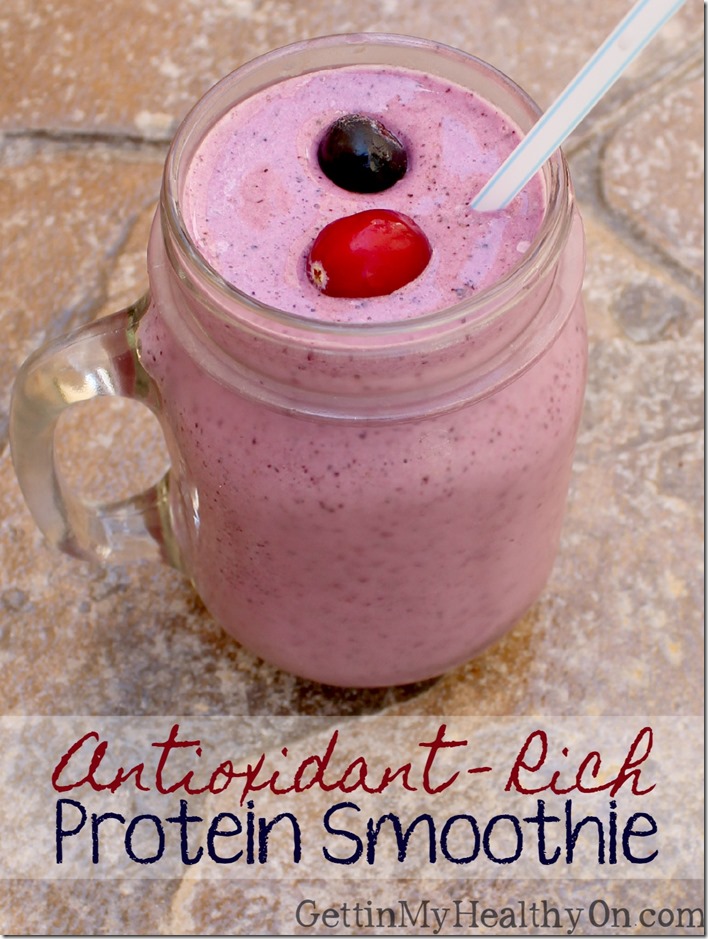 Chocolate Peanut Butter & Banana Protein Smoothie – It's like a smoothie-protein shake hybrid. This is, hands down, my favorite drink to make using protein powder for a filling breakfast.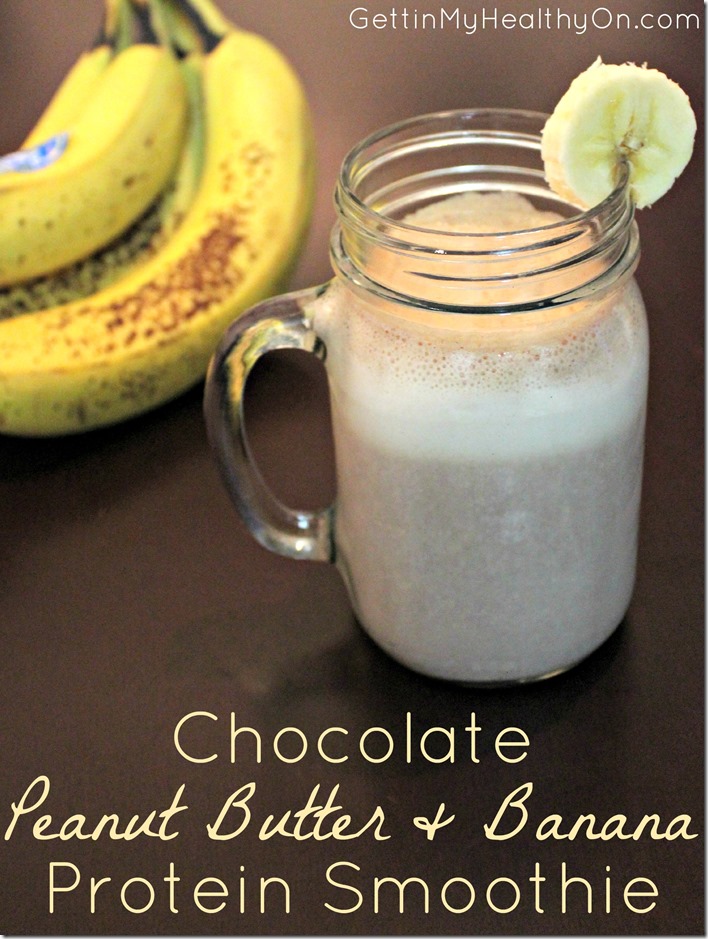 Berry Spinach Smoothie – Throughout my years of smoothie-making, I've found blueberries to be one of my favorite core ingredients. A huge bonus of using blueberries is they totally cover up the color of spinach when it blends with other berries (aka brown and nasty-looking). Exhibit A: Berry Spinach Smoothie.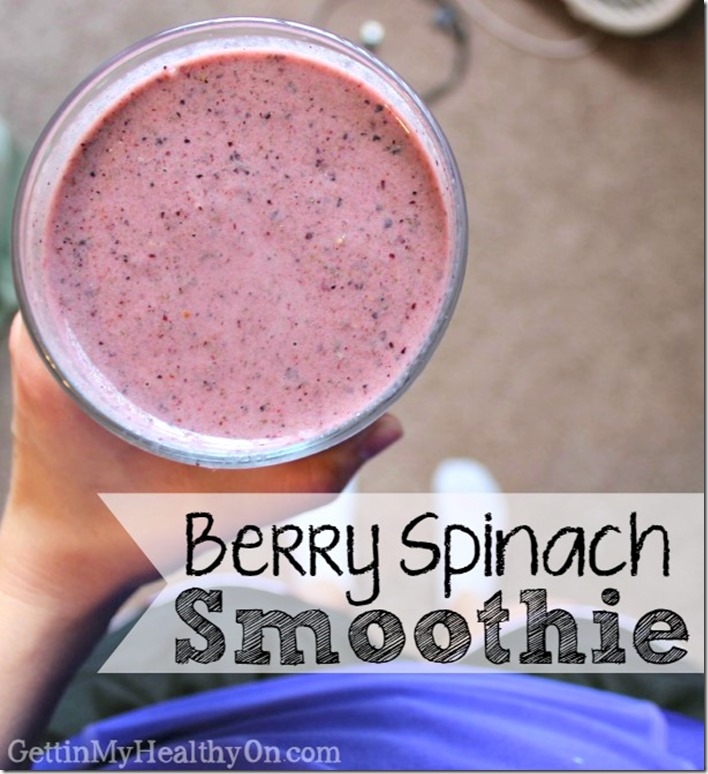 Mocha Protein Shake – This is my second-favorite breakfast protein drink. It's ridiculously easy and has a nice boost of caffeine to get your day started.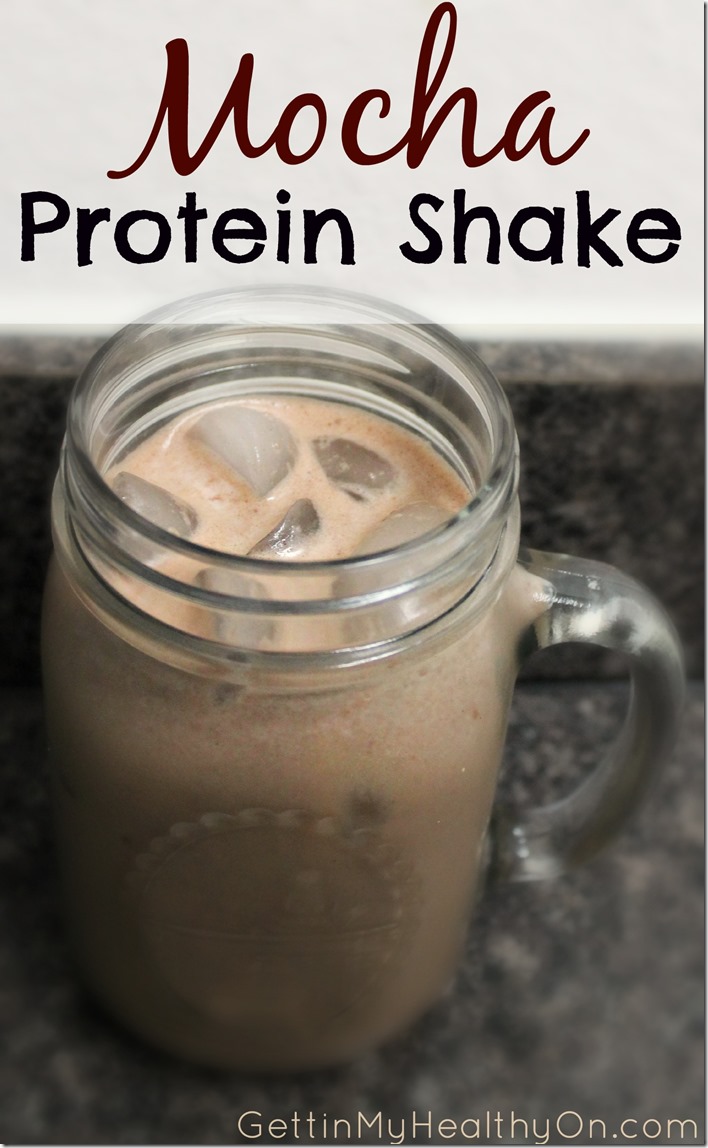 What's your favorite or go-to recipe for smoothies?