September always feels like such a month of transition. Even though I'm not going to school anymore, the season is changing; holidays are approaching; and the year is beginning to wind down. Within the past week, alone, the days already feel cooler and shorter. I'm good with the cooler, but that whole less daylight thing is not my favorite.
Despite this bittersweet shift in the time of year, September treated me well, and there's plenty of excitement in store for October! I'm ready to jump face first into this next month, but before doing that, here's a look at some of my favorite things from September.
September Favorites
New Logo Design – It may be simple, but I am over-the-moon excited about creating this new banner logo design. I wasn't sure if I'd be able to make the type of design I was imagining, but when I stopped trying so hard, it just kind of fell into place. I have never liked my logo since day one of blogging in August 2012. Although this new one is nothing extraordinary, I'm ecstatic and think it's a huge upgrade. Just take a look at the many looks of Gettin' My Healthy On throughout the years!

Feels Like Summer by Weezer – Apparently this has been playing on the radio a lot lately, which I rarely listen to anymore. But when I play this song on my Spotify, it pumps me up and puts me in a good mood!
Sketchbook – Last month, I talked about the importance of finding time for what makes you happy to be alive. Well getting artsy was one of those things that makes my soul happy. I'm not the best drawer or artist by any means, but I love having a sketchbook to play around in. Brings me back to the art class I took in high school that taught me so much!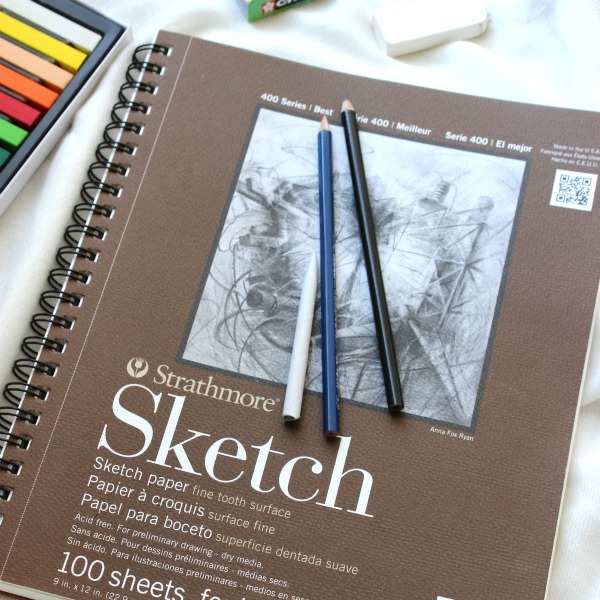 Chickpeas as Croutons – There's just something about croutons that makes salads 10x better. Since croutons aren't exactly the healthiest topping, and I never have them on hand anyways, I've found crispy chickpeas to be a shockingly wonderful substitute. All you have to do is drain and rinse a can of garbanzo beans, dry them off, lightly coat them in olive oil, sprinkle your favorite seasoning on them, then bake at about 425 degrees for 30ish minutes. It's ridiculously easy and adds a nice punch of protein to your salads!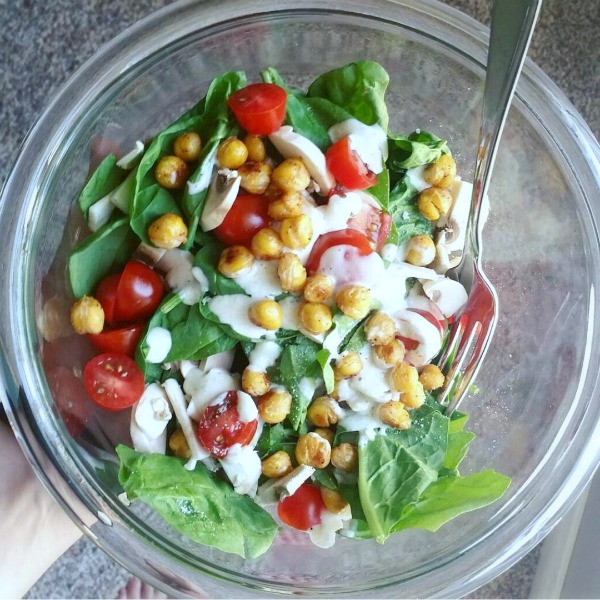 Fall Decor – Remember that one time I was raving about the brand new season as I brought up fall produce? Well I busted out my fall decorations on Friday with pure excitement only to realize I had like three items. Womp womp. Any new item I get, such as fall candles or this super basic sign, makes it feel a little bit more like fall in our home! Makes me happy.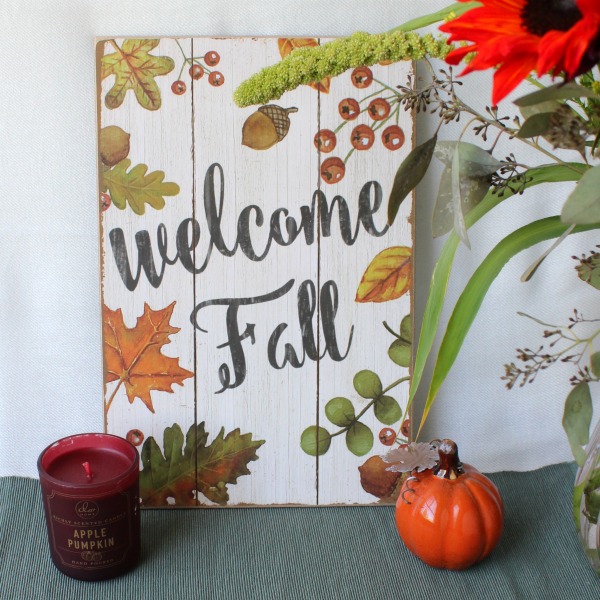 Meat & Cheese Boards – When I get out of work on Fridays, all I want to do is be completely worthless. So cooking dinner is usually a no-go. Snacking dinners are pretty common in our house as a result. Aside from my favorite combo of popcorn and wine (not even kidding haha), I love putting together meat and cheese boards for a slightly more substantial "meal." Just give me goat cheese or brie, and I'm a happy camper.
All the Lights Above It Too by Jack Johnson – Jack Johnson's music always puts me at peace. It's so pleasant to listen to. I've been enjoying putting his newest album on repeat lately for background music—it helps set a positive tone for my day. The song below is Daybreaks if you want to listen!
Coleman Hydration Pack – I love hiking. It's free; it's in nature; it's an enjoyable fit activity. There are just so many reasons to love getting out for a hike (assuming you can wake up early to beat the heat). I've been on the hunt for a legit hiking backpack that isn't too big and won't hurt my shoulders like my drawstring bag I usually take on trails. We found this Coleman Hydration Pack at Target for about $30, and so far I'm a fan! It's the exact size I wanted, has straps to help secure it so it's not bouncing around, and even has a hydration pack which is a huge bonus. For how affordable it is, I think it's totally worth it!
Sprucing Up Old Posts – As you may or may not have noticed, I've started republishing old blog posts, including a few recipes like my Almond Oatmeal Cookies. In the past, I've revisited outdated posts to replace poor images, slightly improve content, and fix broken components. Since that's such a huge time commitment on top of blogging, I've started republishing certain posts as I breathe new life into them. This has been such a game changer for how I prioritize my blog time, allowing me to give certain topics and recipes much-needed TLC so they look as legit as I think they are. I hope this helps you discover some posts you may not have read before!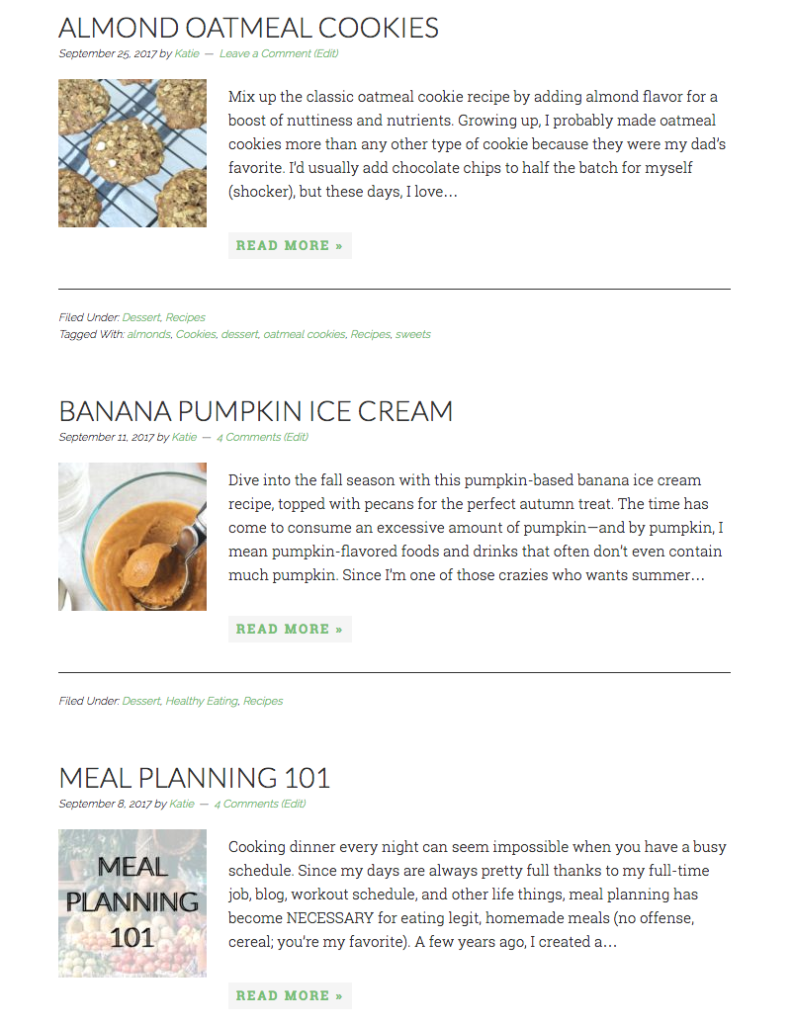 Your turn! What are some of your favorite things from this month?