Today marks the beginning of the most wonderful time of year—the fall season! At approximately 1:02 p.m. (PT), the autumn equinox begins, and I am [obviously] very pumped about this development.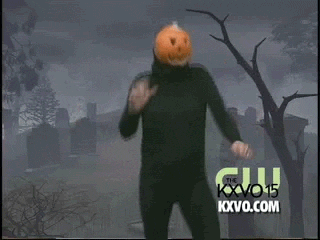 Aside from changing leaves, cooler weather (though not in San Diego), and a shift in wardrobe, FOOD is one of my top favorite parts of this glorious season. I'm talking apples, pumpkin pie, cider, cranberries, apple cider donuts, pears, apple cider donuts, and pomegranates. Oh, and apple cider donuts—not sure if I've covered that yet.
There's no doubt fall reintroduces a lot of foods we neglect the rest of the year. Although I'd love to eat pomegranates all summer long (assuming someone else is deseeding them because dear lawd), they're just not in season so it's hard to find them (and they wouldn't be as good anyways).
In honor of all the warm flavors we get to enjoy in excess again, I'm highlighting all the fruits and veggies that are now, or will soon be, at their prime. A few months ago, I talked about what fruits and vegetables are in season throughout the year, and today I'm focusing on fall specifically.
If you look around the store over the next month or so (as you attempt a healthy grocery shopping trip 😉 ), you'll probably notice some new stars of the produce section. Maybe it's because I'm a food blogger (AKA food lover), but I get excited about the fruits and veggies I've been missing the rest of the year because they're either…
Not available
Expensive
Poor quality
When certain produce is finally in season again, there's a higher supply of it so it tends to be much cheaper—and it's typically the tastiest and most nutritious version of itself. I encourage you to branch out from your usual shopping list and pick up a few items off the list below (or continue getting it and see if you notice any change in its quality).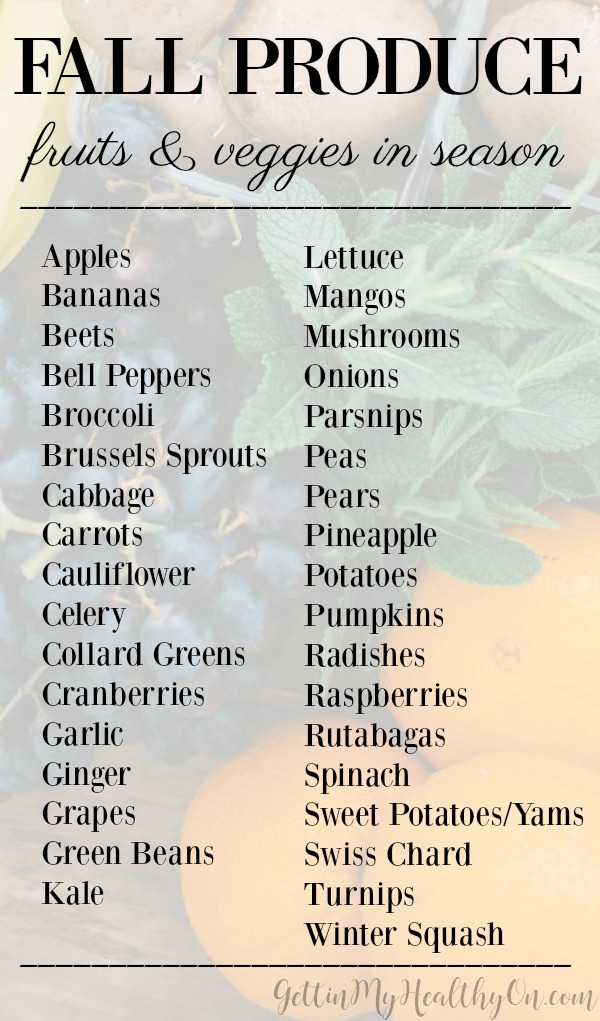 This list was compiled based on the U.S. Department of Agriculture for September, October, and November.
What are your favorite fall foods?
Are you excited for fall? Or sad to see summer go?