For those days when you're full of energy and want to have an awesome, heart-pumping workout, cardio feels amazing. I recently craved the intensity of an HIIT, cardio-focused circuit, so I crafted a new workout. It took me around 25 minutes to complete three times through. The old lady that I am, my hip was sore the next day – that's when you've done more than your body is used to.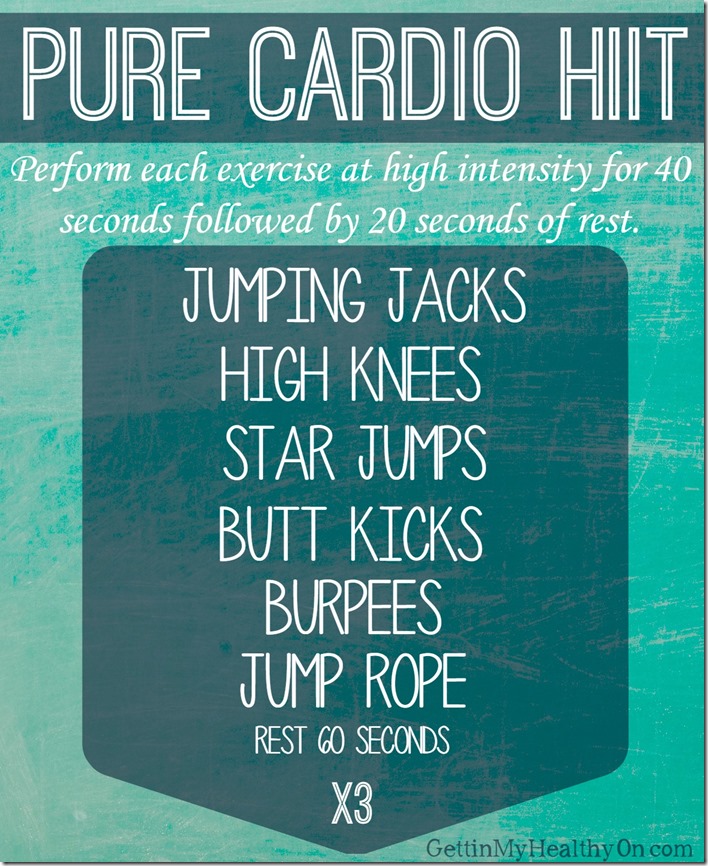 I usually like to mix in muscle-focused exercises, like pushups and squats, but this workout is strictly cardio. It was a nice way to change things up, especially on a day when my muscles were really sore from the previous day's workout.
All the exercises can be found in my exercise guide – butt kicks are a new one to this blog. For the jump rope, I did the invisible version, where I went through the motions without a rope. I like to do this sometimes since jumping rope is such a great exercises, but it's tricky when 1. I don't own a jump rope and 2. I workout inside, and I'd probably break things if I jump roped for real.
So there you have it: cardio goodness for an awesome workout that will make you feel ALIVE. Keep reading for some of my favorite happenings as of late.
These Are a Few of My Favorite Things
Before & After Recipe Pictures – So I've been on what seems like an endless journey to improve images from old blog posts before I had an amazing DSLR camera for food photography. Below is a dish that I recently made and re-photographed. I absolutely love looking at these before and after pictures because it's ridiculous how much a picture can effect people's perceptions of your food's flavor. Is the picture on the right perfect? Nah, but I'm quite happy with it compared to the old picture I have on the left (that has blue tortilla chips on it, if you were wondering). Check out my Southwest Chicken Barley Soup in the Crockpot recipe for the details!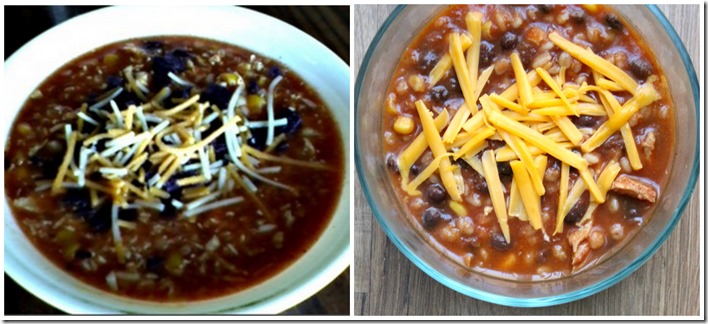 Hot Lemon Water – I'm always hearing about the health benefits of drinking hot lemon water in the morning, and last week I finally came to the realization how friggin' amazing hot lemon water actually is. I usually drink green tea in the morning, but that could easily be replaced with hot water with some lemons in it because it is delicious. I highly recommend it!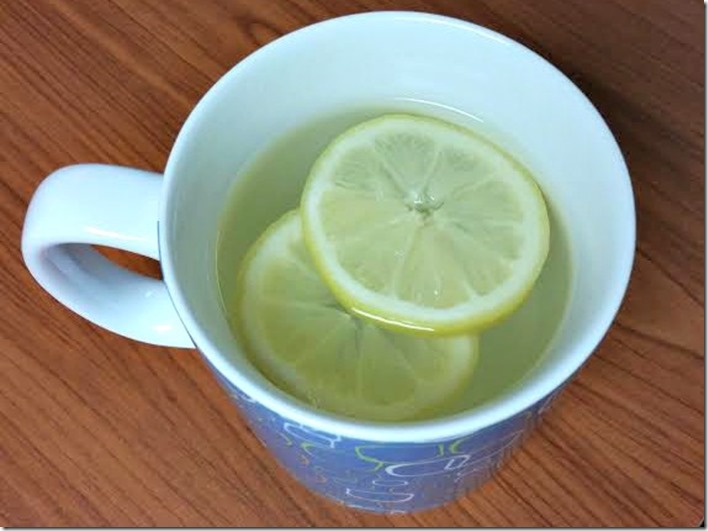 Winter Brew Fest 2015 – Thanks to a spontaneous Living Social purchase, Matt and I attended the 2015 San Diego Winter Brew Fest. We only paid $25 each to go, and there were 40 local breweries there, including Stone, Quantum, Ballast Point, and …a lot more. We had unlimited refills of our cute little beer mugs. It was held at Balboa Park at the Hall of Champions Sports Museum, hence the picture of Matt getting knocked down by the statue of Muhammad Ali. Twas a lot of fun!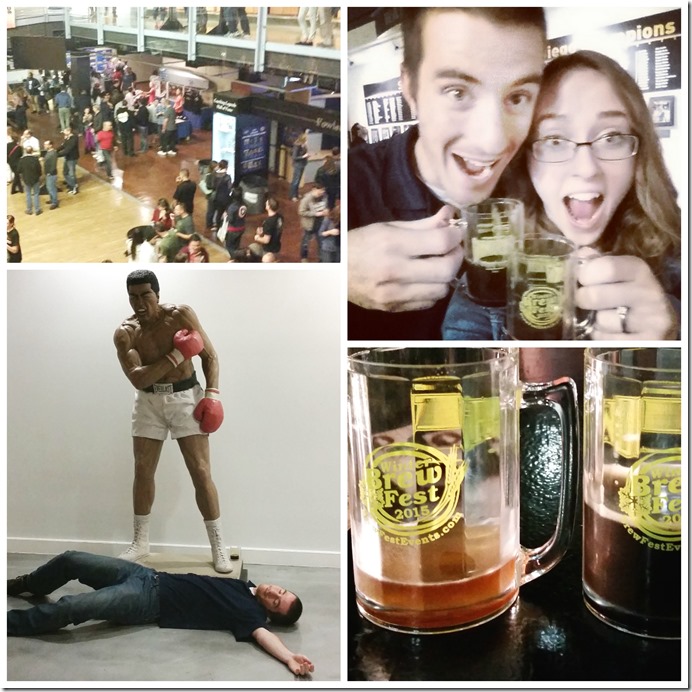 Shout House Dueling Piano Bar – I took Matt here for his birthday a few weeks ago, from a recommendation from my coworker. It was a lot of fun because the piano dudes were amazing. It's a restaurant/bar, and they play mostly song requests from everyone there. It involves a lot of audience participation (a bachelorette pretty much lived on the stage the entire night), and the show has a lot of adult humor. Matt joined a bunch of other birthday people on stage for a round of the Hokey Pokey because….why not. Overall, I'd totally recommend the place for a fun get together. Before we knew it, four hours had passed.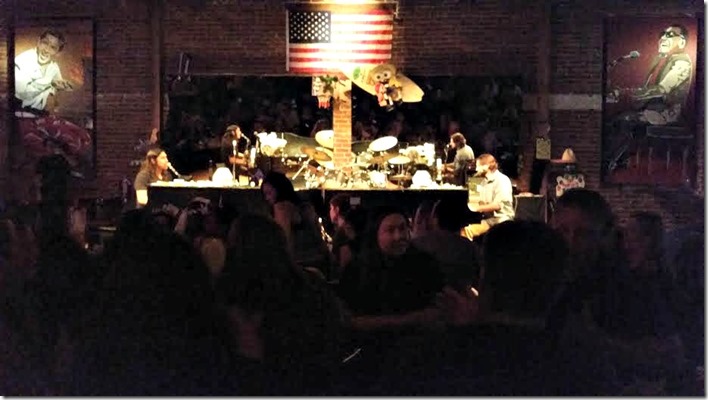 Spontaneous Flowers – Matt surprised me later last week with a bouquet of flowers. This never happens, so I kept asking him what he did that motivated him to get me flowers. Apparently I don't get the point of surprise flowers. Haha. It was cute, though, because we definitely ran into each other at the store after work unexpectedly, so I caught him in the act. Oooops.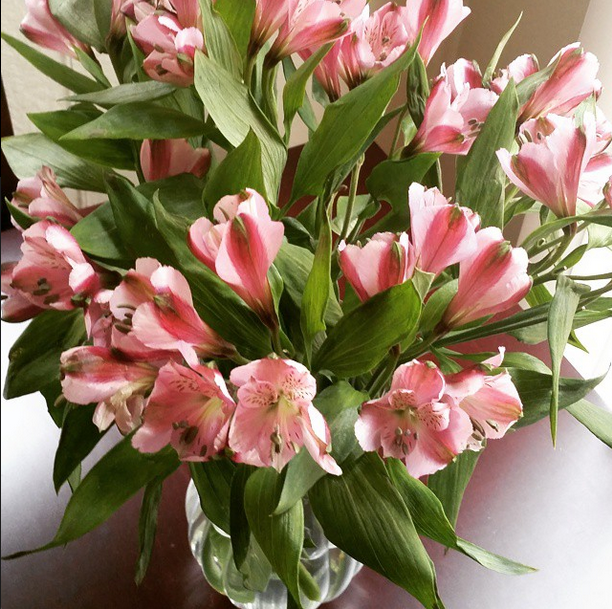 ---