Staying in a hotel can be fun once in awhile, but it can definitely get in the way of your usual fitness routine. Although I do use hotel gyms once in awhile, I'm all about quick workouts that can be done in the hotel room without the need for any equipment. Circuit workouts, like the one I'm sharing today, are great for when you're traveling and have a limited amount of time to fit a workout in.
After spending a few days in a hotel last week, I created a new circuit that only required my bodyweight, a couch/chair, and the wall—it took about 20 minutes for me to complete. Since I'm not usually very consistent with workouts when I'm traveling, I usually go for full body routines for an all-over challenge. This one's divided by three different circuits: cardio, upper body & core, and lower body. It felt so good move, even with the limited amount of space I had in the room.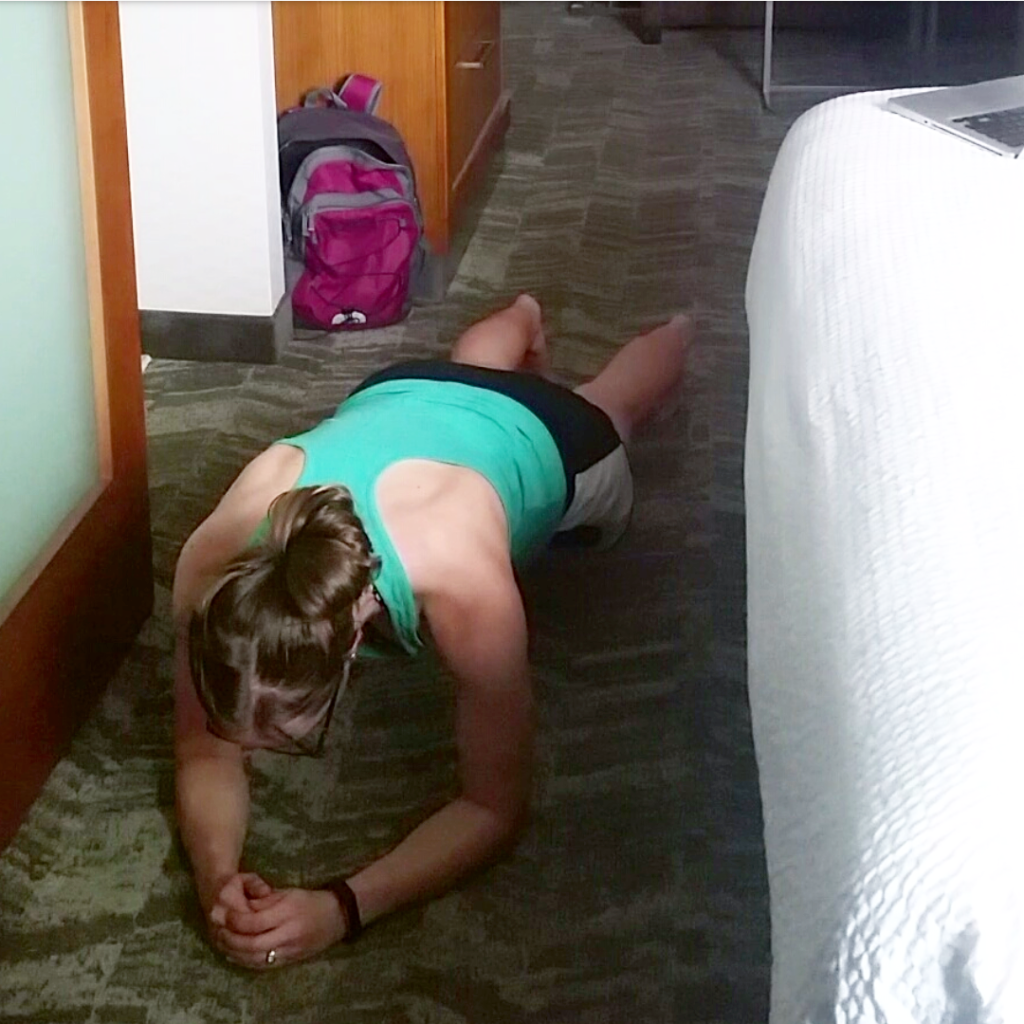 With the workout displayed in front of me and a stopwatch running on my phone, this was really easy to do before I got on with my day. As noted in the graphic below, to do this workout you'll want to complete each circuit two times, rest 60 seconds, then continue onto the next circuit. It works a wide variety of muscles so even if you can't get your ideal number of workouts in for the week, you're still getting your body moving!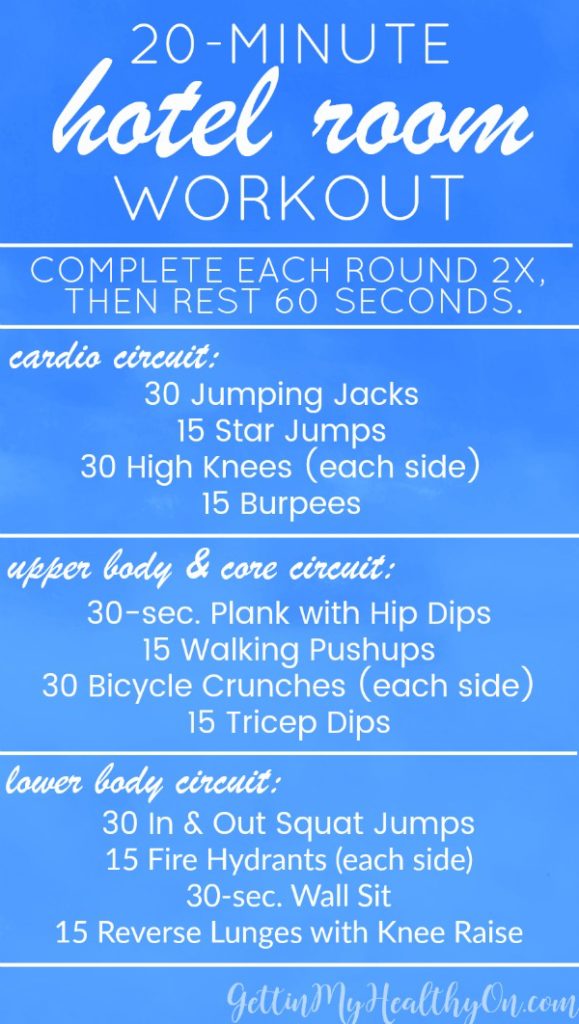 Per usual, this workout uses a bunch of exercises I've shared in circuits in the past, plus two new ones: Walking Pushups and In & Out Squat Jumps. If you want to see video demonstrations of any other exercises, stop by my exercise guide for examples I've linked to.
This workout can obviously be done at home, as well, not just in a hotel room. Please adjust the reps/time/workout as much as you need to, based on your level of fitness. I hope you enjoy the circuit combo and feel like you got in a good workout!