I've been planning to share this recipe for like 3 months now. I usually just throw this dish together for a quick lunch to bring to work, not really measuring the ingredients. Well last night, I finally jotted down some measurements so I can share the actual recipe!
Once upon a time, I wanted a healthy lunch, so I threw together a bunch of ingredients that I thought went well together.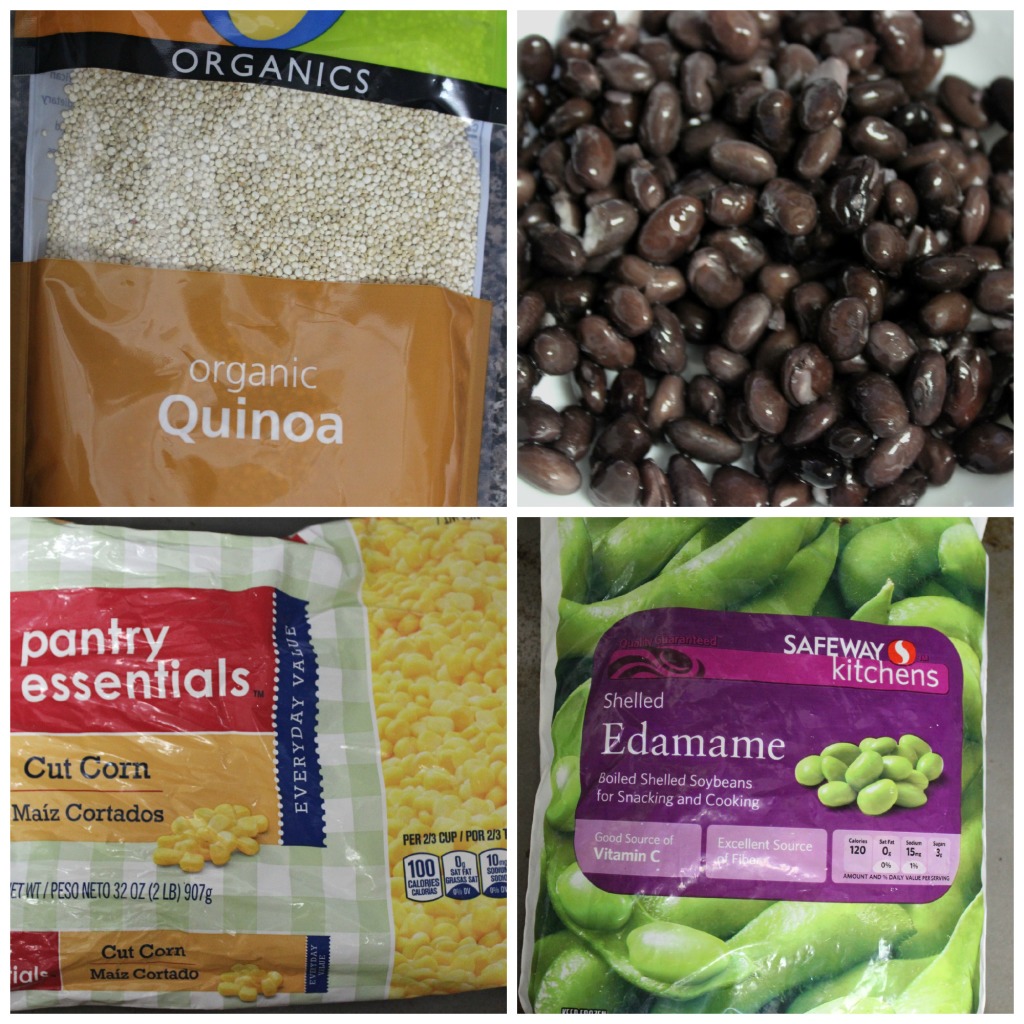 Then I threw a bunch of random seasonings together…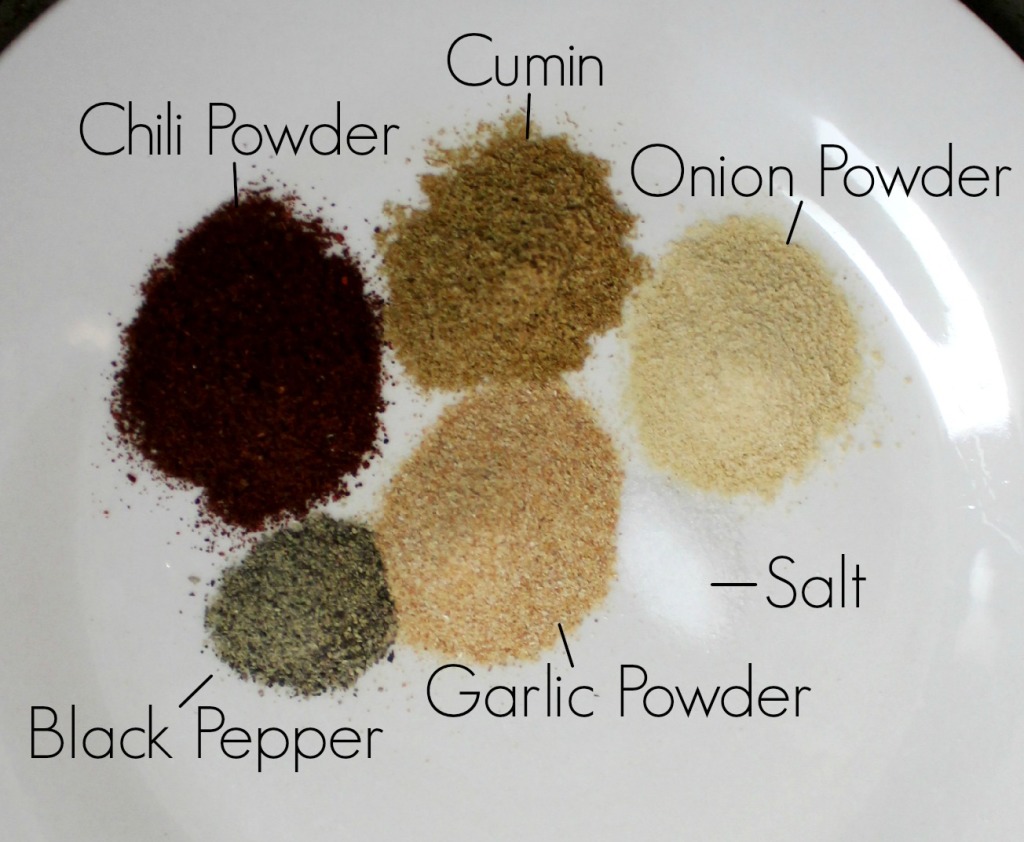 Mixed it all together and topped it with cheese, avocado, and hot sauce (because those 3 ingredients are a heavenly trio)…
And BAM! I had a healthy, delicious lunch in front of me.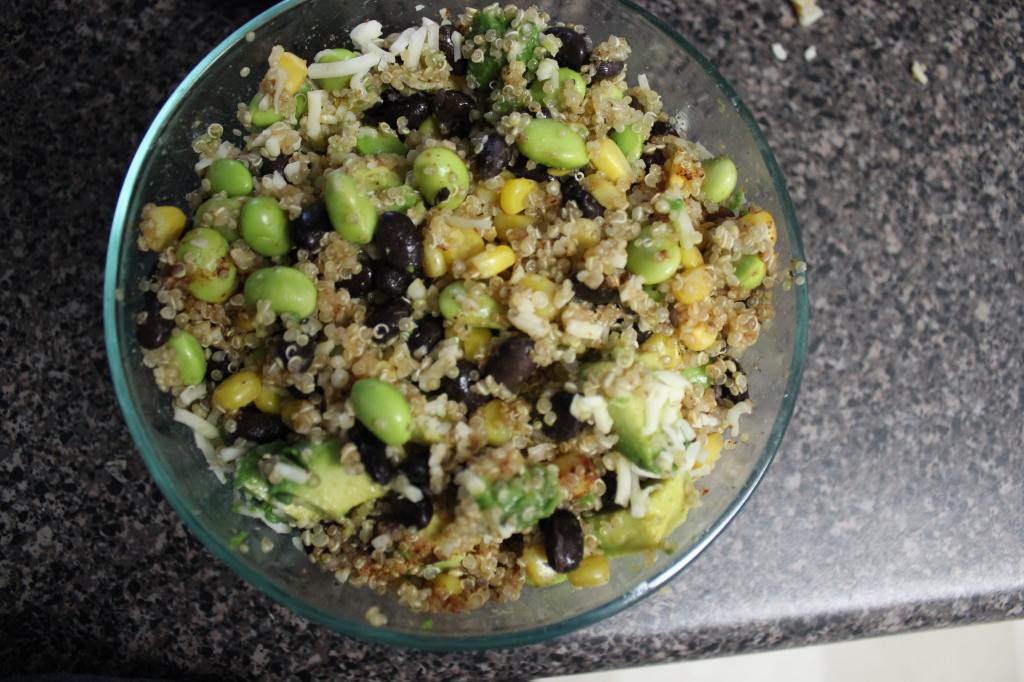 Whenever I actually think ahead for packing my lunch, and am willing to sacrifice about 15 minutes for food preparation, this is one of my go-to dishes. I like to make a few days worth for more yummy food without the effort. It's a really simple recipe. Not going to lie, I usually load it up with cheese, but that's up to you to decide.
The combo of edamame, black beans, and quinoa are a powerful team of delicious, protein-packed ingredients for a filling lunch.
Ingredients:
2 c cooked quinoa (which is about 1/2 c uncooked)
1 c frozen edamame (shelled)
1 c frozen corn
1 c black beans
1/2 tsp chili powder
1/2 tsp onion powder
1/2 tsp garlic powder
1/2 tsp cumin
1/4 tsp salt
1/4 tsp pepper
Avocado, diced
1/2 c shredded cheddar
Optional: hot sauce
Instructions:
Microwave edamame, corn, and black beans for 2 minutes, or until heated throughout. (You could also do this on the stove if you want.)
Combine heated mixture with cooked quinoa and seasonings in a bowl.
Top with avocado, cheese, and hot sauce.
Serve immediately while warm, or refrigerate to serve cold later.
Notes:
I've found shredded chicken to be a great addition to this recipe as well.
Recipe from GettinMyHealthyOn.com
Of course when I finally decide to put this recipe together to document for this blog we didn't have any actual cheddar. Fail. So I used white cheddar above, just in case one of you notices the discrepancy between picture and ingredient list.
Enjoy!
Make sure to check out other tasty healthy recipes from Gettin' My Healthy On!