Workouts
My workouts have gotten quite sad in the past few months. They happen, but they aren't too intense. Well, the past few days that has NOT been the case, and it. has. been. AWESOME. I'm really sore and feeling amazing.
Wednesday: Body Sculpting Tabata Workout – my calves are beyond sore for some reason. I like it.
Thursday: Ran 4 miles outside in 36:06 for an average pace of 9:01 – more than I've run in quite awhile!
Friday: 35 Minute HIIT Tabata Workout after work – Tabata workouts are my FAVORITE. So crazy.
---
I don't think I'm alone when I say OH THANK GOD IT'S FRIDAY.
This weekend will be filled with a long run with the boy, wine tasting with some friends/coworkers, an Ikea visit (always worth noting), and my favorite activity: lounging around and doing lots of nothingness. A weekend just doesn't feel like a weekend unless I've had time to be a bum. In other words, I'm stoked for the next couple days.
Now for the real point of this post…
Today's health theme was inspired by my new healthy habit—no, not the sangria part. I'm talking about drinking water with fruit in it. I'm a big fan of the water stuff and think I'm pretty good at fitting in lots of ounces throughout the day. So, I figured I'd share a few tips on how to fit more water consumption into your day, if that's something you struggle with.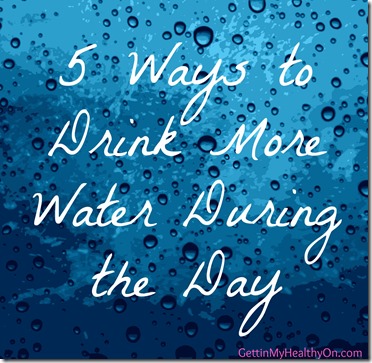 Take it with you everywhere.
The more you have water available, the more likely you'll actually drink it. Crazy, I know. I take my Nalgene bottle with my everywhere and leave it in the car if we're going places. You never know when you'll be parched!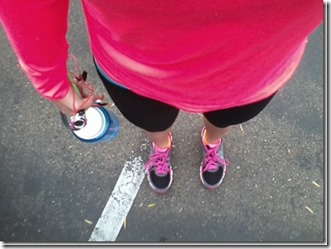 Add some flavor.
Whether it's fruit, a water enhancer like Mio, vodka, or some other flavor boost, I highly recommend jazzing up your water a bit. It's such a nice change of pace and makes it seem like you're treating yourself, rather than just doing that boring hydration business.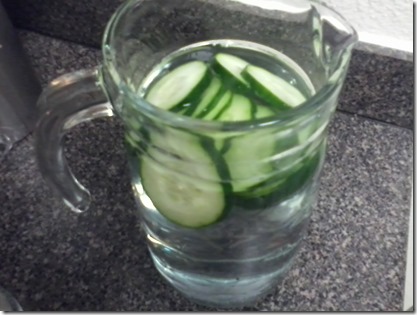 Use one of the best inventions ever: straws.
At least for me, I've found I drink sooo much more water when I have a straw. Not quite sure why. Maybe it's more enjoyable somehow? Brings me back to my childhood? Sure. Do I get weird looks when I drink out of my Nalgene with a straw? Sure, I do. People don't always understand the beauty of straws.
Set mini goals.
Water bottles with the measurement on them are super helpful, although not necessary. My goal is to drink two full bottles of water (about 24oz?) while at work everyday and then a few Nalgene bottles (32oz) full while home. It varies on the daily, but when you're consciously thinking about how much water you've consumed, you're more likely to make the effort to drink extra.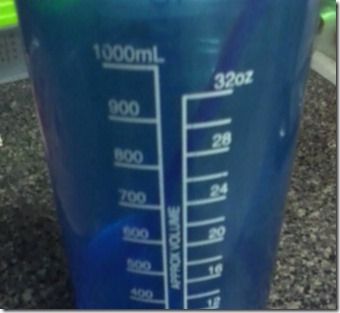 Make it interesting.
I've definitely played drinking games with water before. I'll admit my water consumption wasn't a concern in any of these instances–I just couldn't drink alcohol for one reason or another.  However, playing drinking games with some good old fashioned agua could always be fun if you need something to do. Just throwing that idea out there.
Questions for you:
How much water do you try to drink everyday?
Do you have any tips for increasing water intake?
What is your favorite part about the weekends?