Today, I would like to share a recipe that has become one of my favorites because…
It's cooked in a slow cooker
There are only 2 ingredients
It's versatile
It's ridiculously easy
It's a healthier option
I'm sure many of you have seen recipes like this, but I'm sharing it anyways just in case you haven't.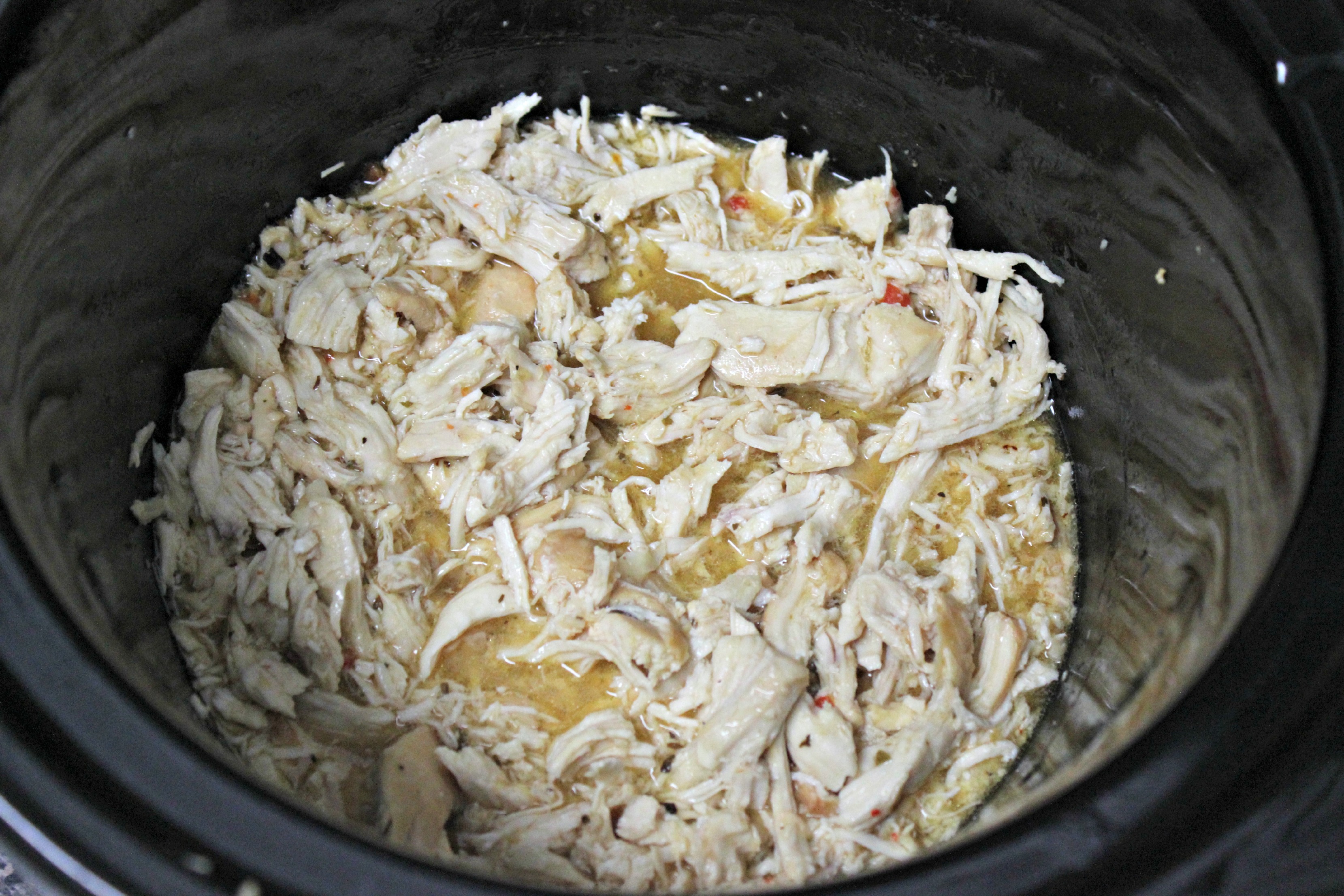 I pretty much just throw this together every time I make it, but I tried to provide accurate measurements if you're good at messing up super easy recipes like me.
2-Ingredient Italian Chicken in the Crockpot
Ingredients:
2 med-large chicken breasts (can be frozen or fresh)
1 c Italian dressing
Instructions:
Combine chicken and Italian dressing in crockpot and cook on high for 3-4 hours or on low for 7-8 hours.
Shred chicken and put back in liquid before serving.
Notes:
Can add more dressing after chicken has been cooked and shredded, if need be.
Recipe from GettinMyHealthyOn.com
The last time I made this, I just threw it on a sandwich bun with some cheese, and it was quite tasty. In the past, I've put it on a bed of quinoa with some vegetables. I think it would also go well on a salad or maybe a pasta dish? Like I said earlier, it's pretty versatile because it's just chicken with some added pizzazz.
Try it out and let me know what you think!
Make sure to check out my other recipes for more delicious ideas. 🙂