Make a simple vinaigrette with olive and canola oils, red wine vinegar, and seasonings to use as a light dressing on your favorite salad.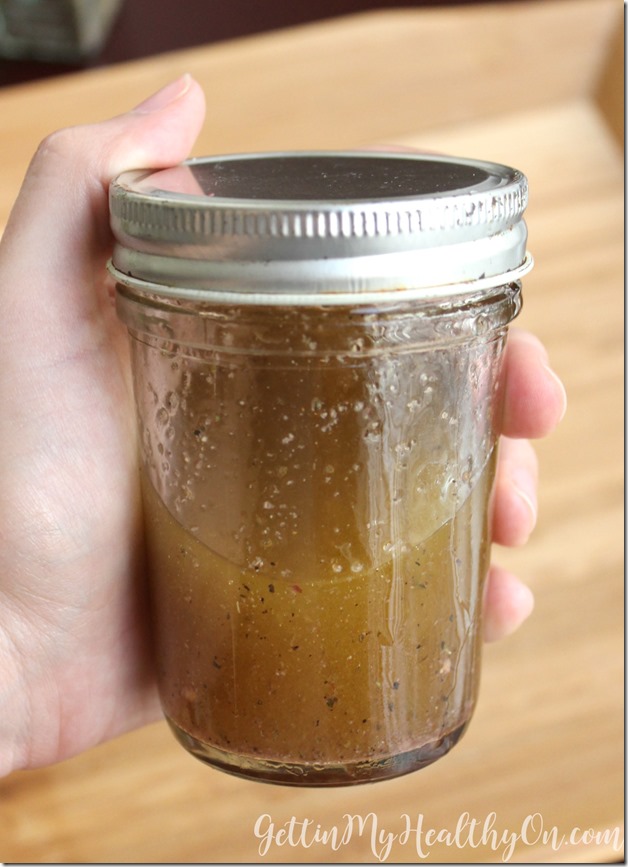 My husband requested I make this dressing ages ago, but clearly I'm too lazy to throw a few ingredients together for the easiest salad dressing ever…until now.
When I'm not making my own dressings like my absolute favorite Greek Yogurt Caesar or tangy and sweet Poppy Seed Dressing, we've been enjoying Newman's Own brand Olive Oil & Vinegar salad dressing. I'm perfectly happy with this store-bought dressing – if you look at the ingredient list, there are very few items (and nothing I can't pronounce). However, if something is as easy as my new Olive Oil & Vinegar Dressing, then why not just make it yourself?!
I'm gradually establishing my own collection of homemade salad dressings because of four main reasons:
1. Complete control over what goes into them (aka I can healthify those biddies)
2. Always fresh (except when you realize your ingredients are expired…not that I'd know firsthand or anything)
3. Can be whipped up in a moment's notice (without the need for a trip to the store)
4. Cheaper (always a bonus)
I figured it was about time to learn how to make the super simple oil and vinegar combo that we so frequently enjoy.
Like usual, I made this dressing in a mason jar (though it did get a bit messy the more we took it out to use because it ran down the side). Any container you can shake will work well though. I started with a base of 1 ounce red wine vinegar, 1 ounce olive oil, and 2 ounces canola oil. I tried to mimic the Newman's Own dressing by adding more seasonings to it, which included 1/4 teaspoon Italian seasoning, freshly ground black pepper, and sea salt and 1/8 teaspoon garlic powder, and onion powder.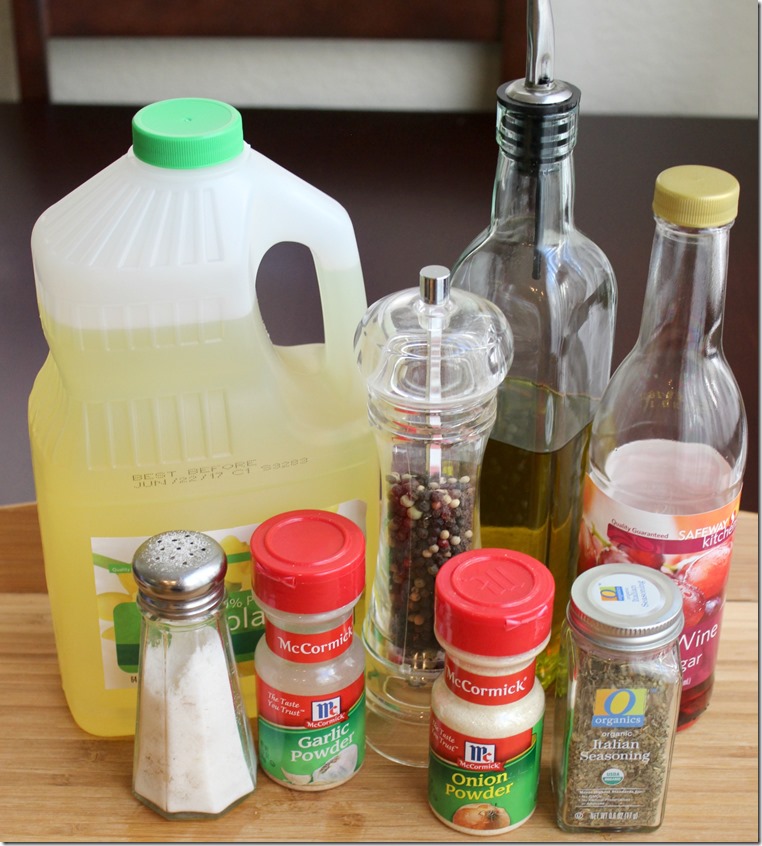 Once it's all in your container of choice, just shake that bad boy up and drizzle over your favorite salad for a light and healthy dressing.
These types of dressings separate in record time, so it always feels like a race to shake and pour. I'm not even going to tell you how difficult it was to get decent pictures to share. 😉
In general, it's recommended to do 3 parts oil to 1 part vinegar. Since olive oil is such a flavorful oil, I wanted to cut it with canola oil, and it worked beautifully. I chose red wine vinegar because…it felt right at the time, basically. Haha. I've seen other recipes use alternatives like balsamic, apple cider, or white wine vinegar. FYI, white distilled vinegar doesn't seem to be a popular option since it's a bit harsh, but I personally like it in my poppy seed dressing, so maybe there's hope in this recipe after all. For now I'm going to stick with the red wine vinegar though.
Olive Oil & Vinegar Dressing
Ingredients:
1 oz red wine vinegar
2 oz canola oil
1 oz extra virgin olive oil
1/4 tsp Italian seasoning
1/8 tsp garlic powder
1/8 tsp onion powder
1/4 tsp fresh ground black pepper
1/4 tsp salt
Instructions:
Add all ingredients to a jar. Screw the lid on tight and shake!
Recipe from GettinMyHealthyOn.com
I really like the simplicity of this dressing on the chef variety of salads – the more lunchmeat, cheese, egg, and veggies on top the better!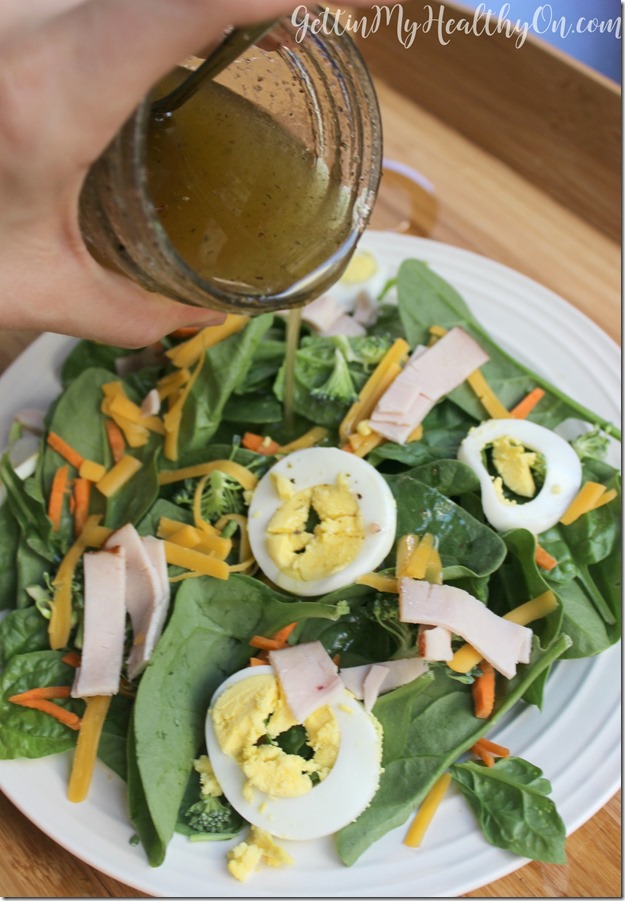 What's your go-to salad dressing?
Have you ever tried making dressing from scratch? What was your favorite kind?