I'm a firm believer that you don't need a gym membership to get fit. If it helps you to have the equipment available at a gym, plus a dedicated place to workout, then keep on keepin' on. But I'm all about making use of your own body weight and just finding a small space to exercise. I usually balance a running and weight lifting schedule of sorts, but since I'm still trying to rehab my body back into running, my workout routine has consisted of purely circuit workouts in our house. I have a set of 5- and 10-pound dumbbells plus a few other things in what I consider our "home gym." But whether you're traveling or you simply don't own any equipment, I know a lot of people prefer workout routines that don't require any equipment.
Since I just shared a new dumbbell shoulder workout on Wednesday, I figured I'd shift gears and talk about no-equipment circuits today. I've created several over the past couple years, and they're some of my favorites. There are so many awesome exercises you can perform without any special equipment and still get an amazing workout. (Burpees are no joke.) Browse through these 10 circuit workouts for some ideas to mix up your workout routine. And let me know what you think if you try them out!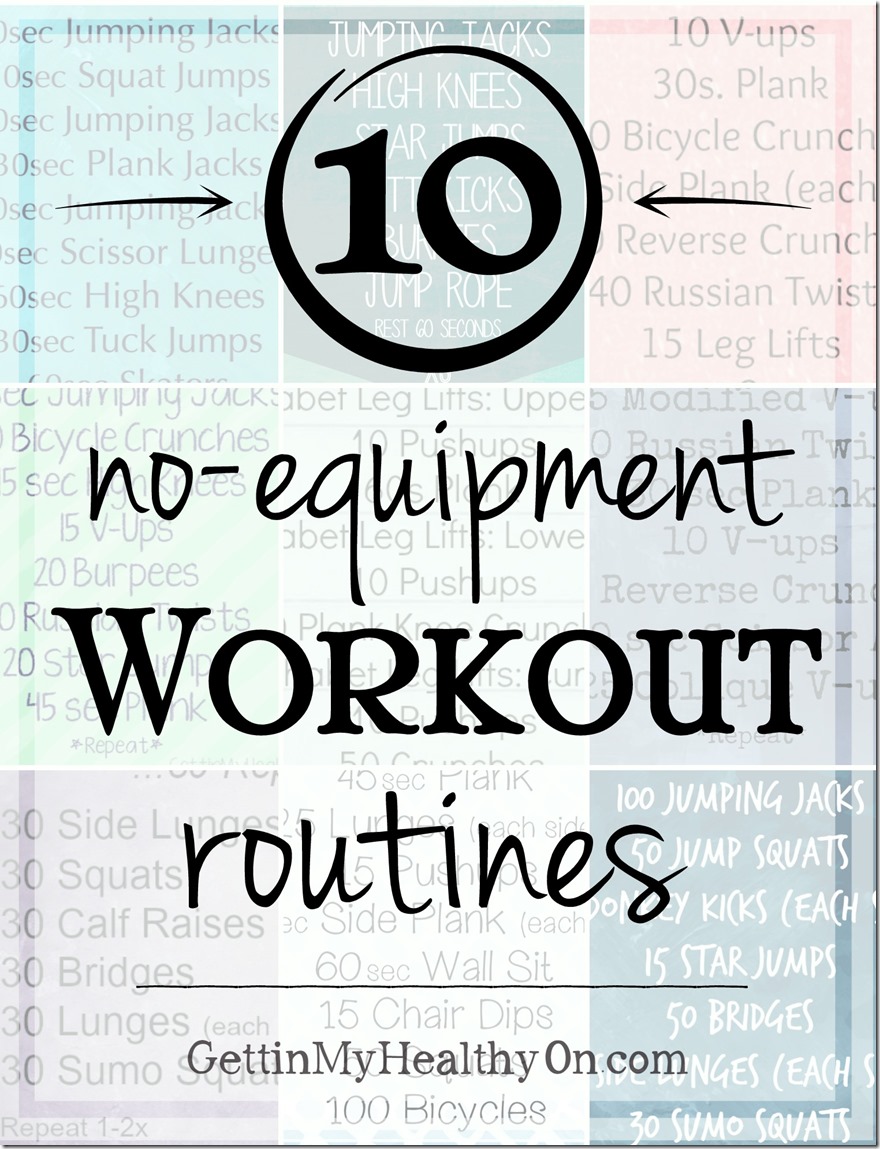 Get Ripped Ab Circuit – I created this after we did P90X because I really liked some of the exercises in the abs workout. It's probably my favorite core routine I've ever made.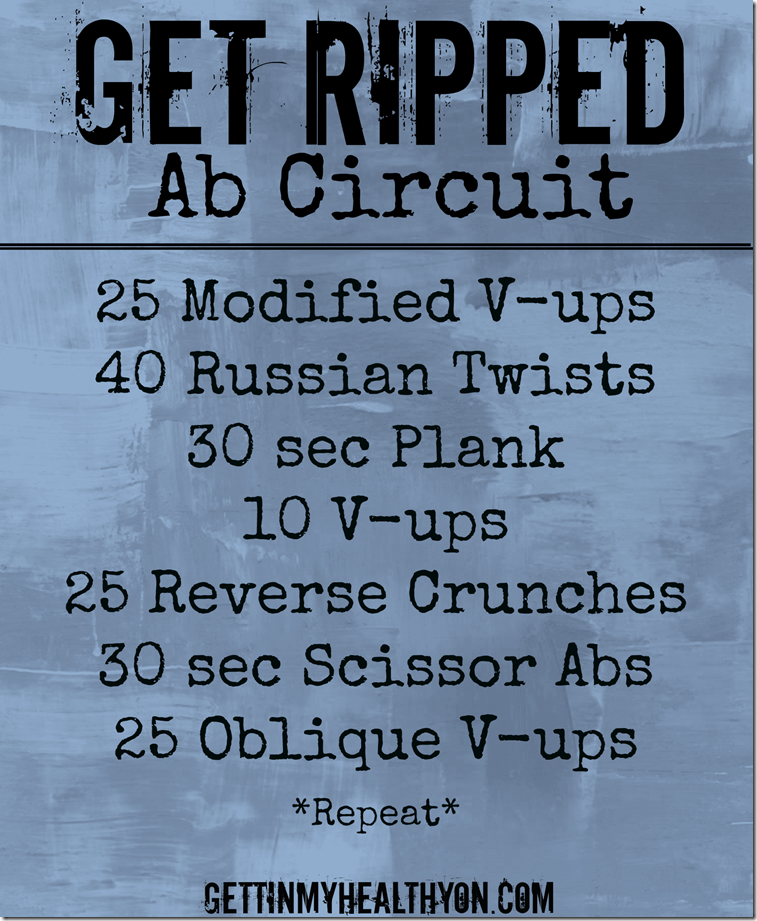 Lean Legs Circuit – This one I've been doing more lately because cardio hasn't appealed to me. Plus, it's an oldie but goodie. This is actually one of the first workouts I shared on this blog. I'd say it's a pretty legit lower body circuit.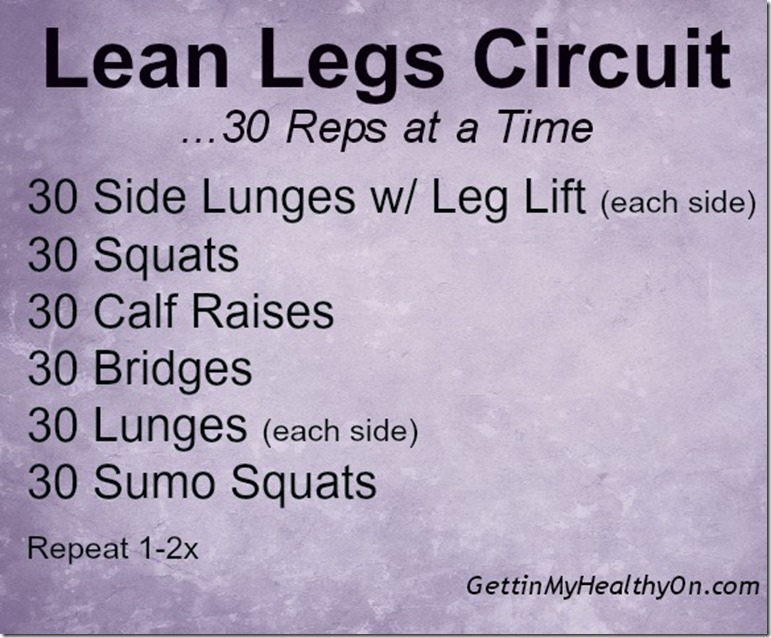 No Equipment Needed Ab Circuit – Sore abs are one of my favorite things because it's kind of rare. The key is to do exercises like v-ups slowly, and doing all of them with proper form.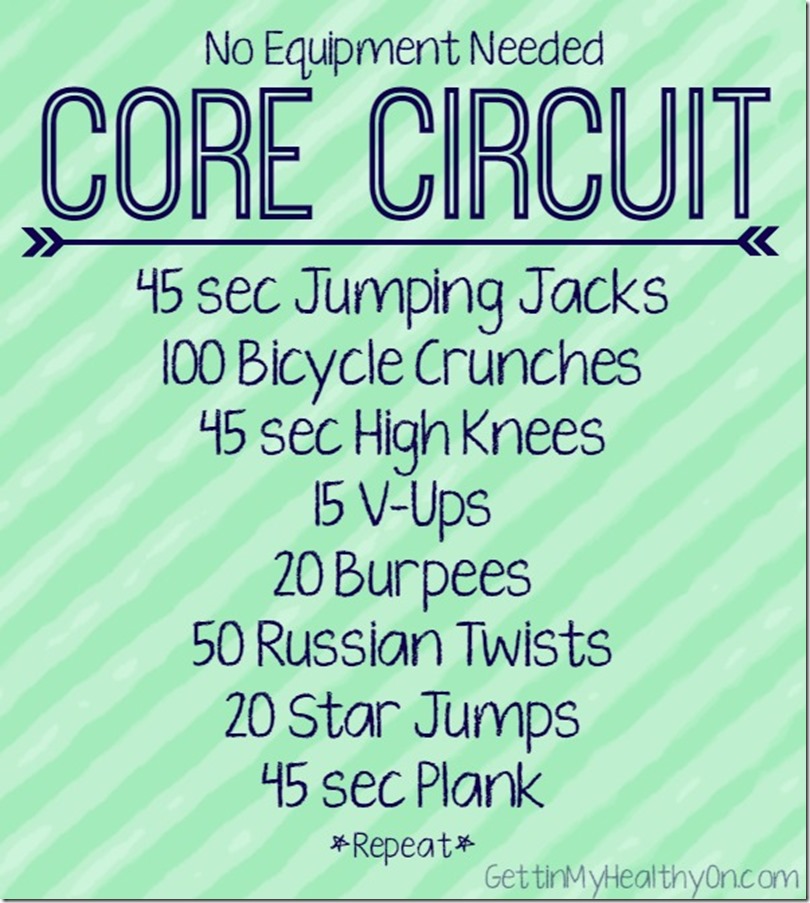 Pure Cardio HIIT – Some days I get home from work after sitting for 8 hours, and all I want to do is get my heart pumping. This cardio circuit is perfection when you just need to feel alive. And fyi, I never actually use a jump rope when I say jump rope, haha. I just go through the motions. There's just something about a ceiling fan and lack of actually owning a jump rope that makes the act a bit difficult.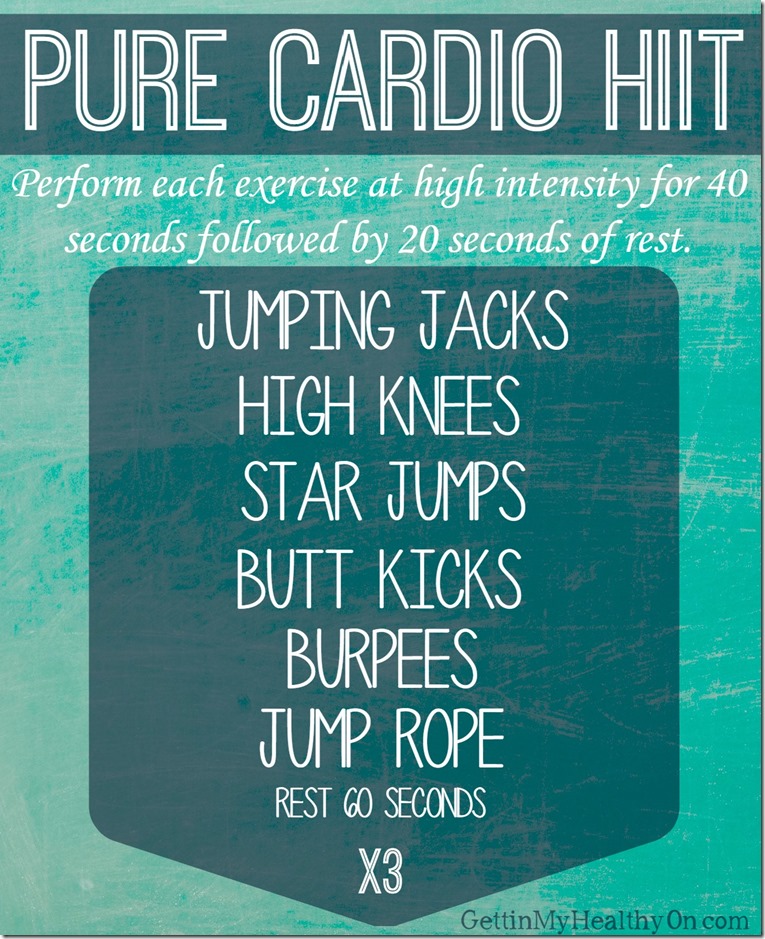 Spelling Abs Workout – I'm a dork and thought I was really clever when I made this ages ago. Alphabet leg lifts are such a cool exercise to me. You lay on your back, straighten your legs, raise them, and draw an invisible alphabet with your legs—in this routine, I incorporated uppercase letters, lowercase, and then finally cursive…because I must hate myself.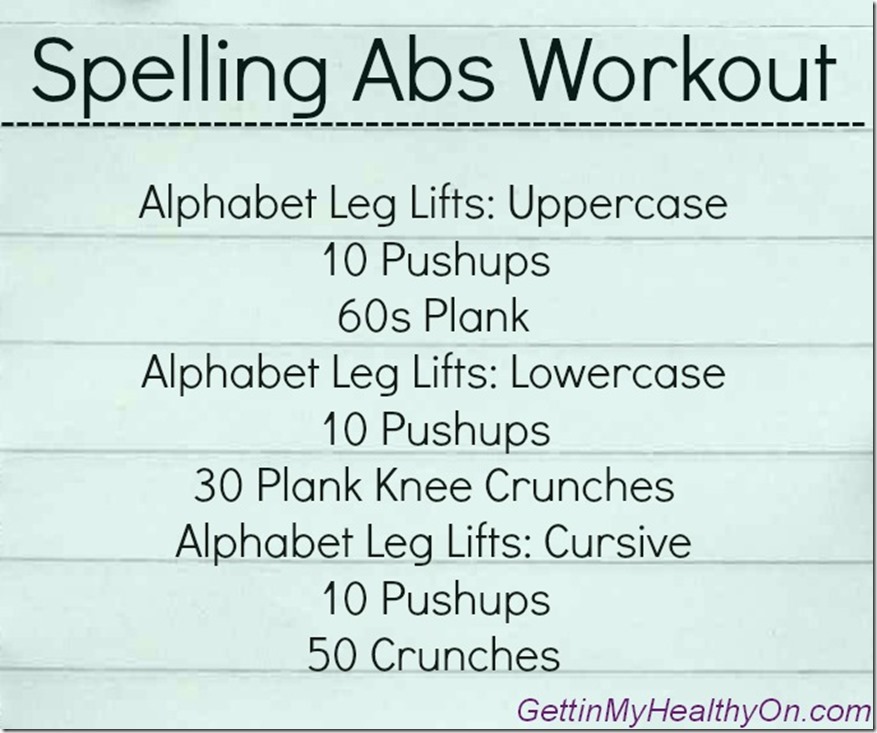 Work That Derriere Circuit – Workouts that target the glutes are great to aid a heavy running schedule…or just if you want a toned booty. Aside from my 30-Day Booty Challenge, this workout is one of my favorite ways to get some extra butt toning action (why is talking about butt workouts always so awkward sounding?).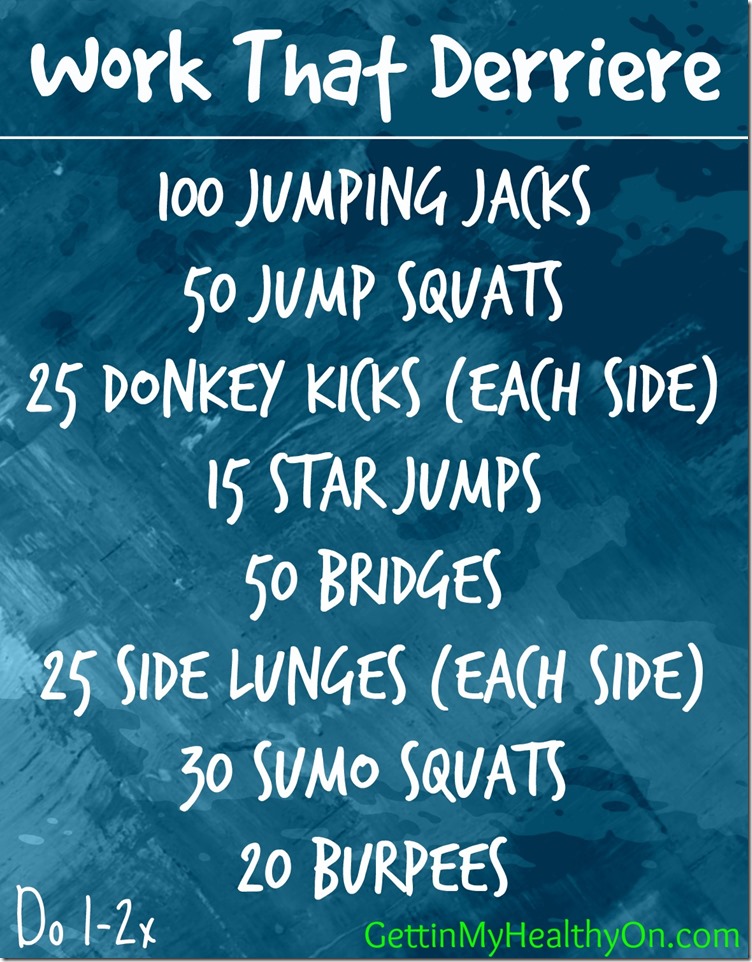 Feel the Burn Abs Circuit – This is another oldie but goodie (you can tell by the design versus so many of the others in this list, haha). Like I said above, doing these exercises slowly and consciously (pay attention to your form), you can get such an awesome soreness that must mean your 6-pack is about to kick in…or at least I like to think mine's about to.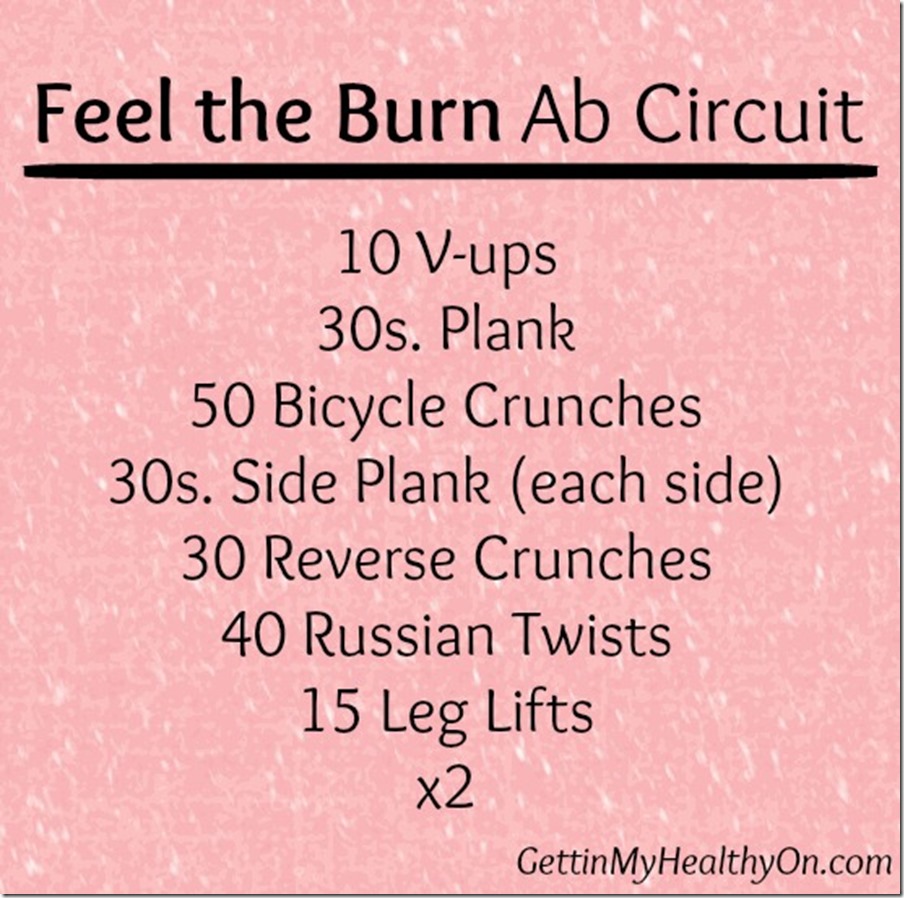 Get Low Circuit – Sometimes, you just don't feel like jumping around—that's like a whole different kind of effort that I'm just not always willing to do. This is a circuit I created recently that uses some nice low impact exercises to challenge your muscles. Granted, you'll need a wall and a chair to do this one, but I feel like those are pretty readily available. So I'm sticking with the no-equipment claim.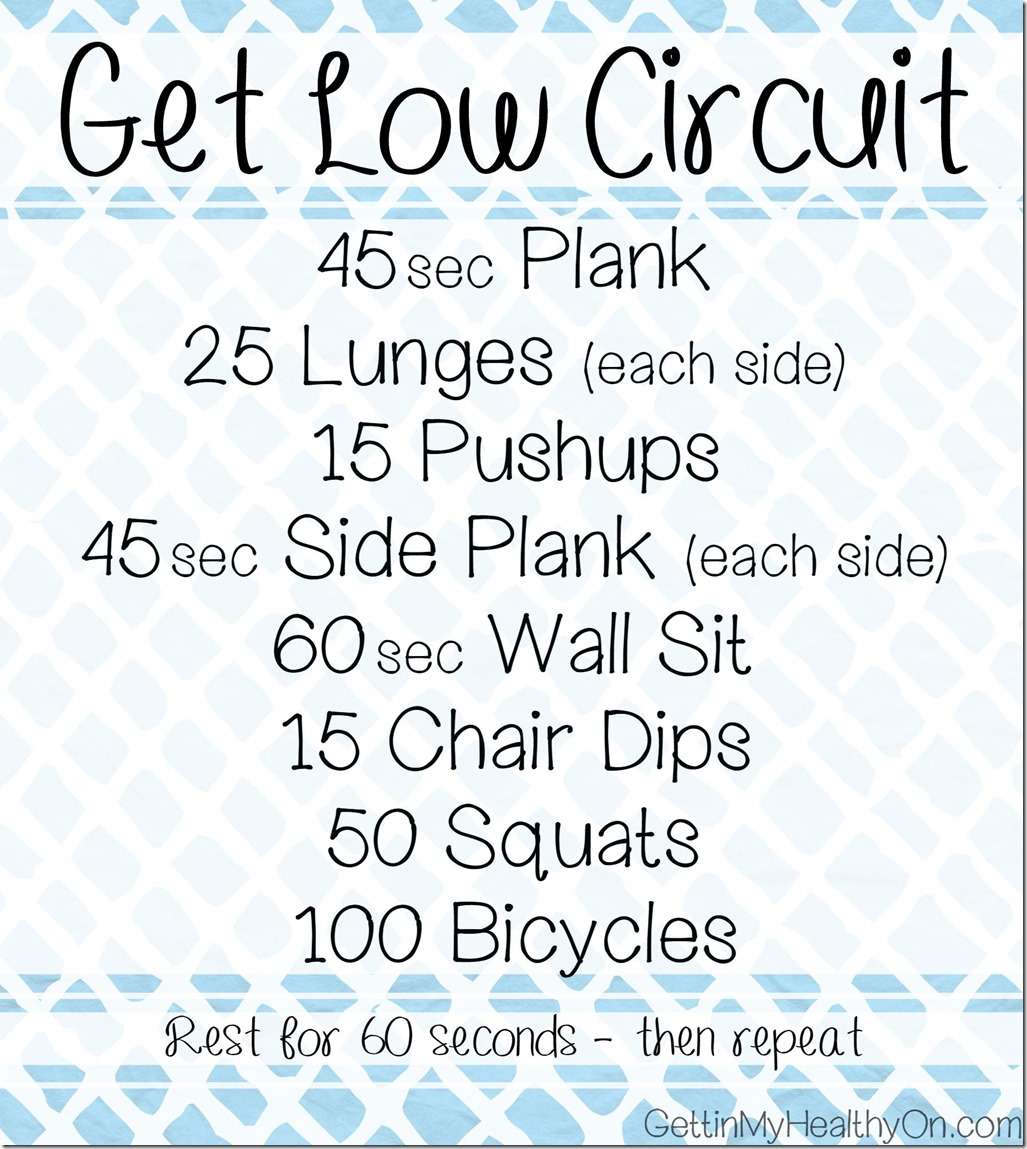 Jumps 'n' Jacks Circuit Workout – This one's the complete opposite of the one above. You're jumping the entire time. My heart is always racing by the end of this one. Plank jacks are ridiculous. Try it; I dare you.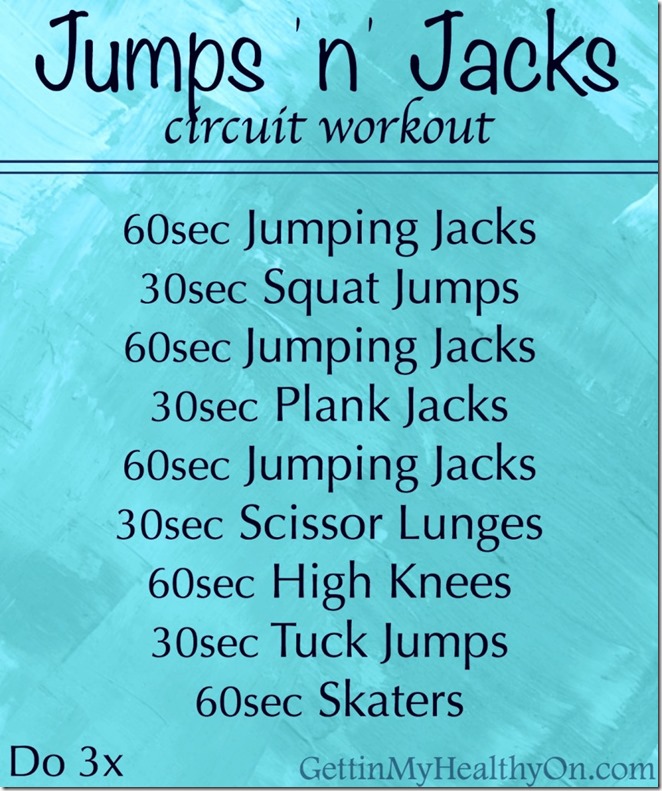 No Equipment Needed Core & Legs Circuit – If you want a plethora of exercises for a workout that doesn't get boring, this is it. I created this a long time ago, but I still think it's quite legit. You'll need a wall for this one too, but besides that, just bodyweight.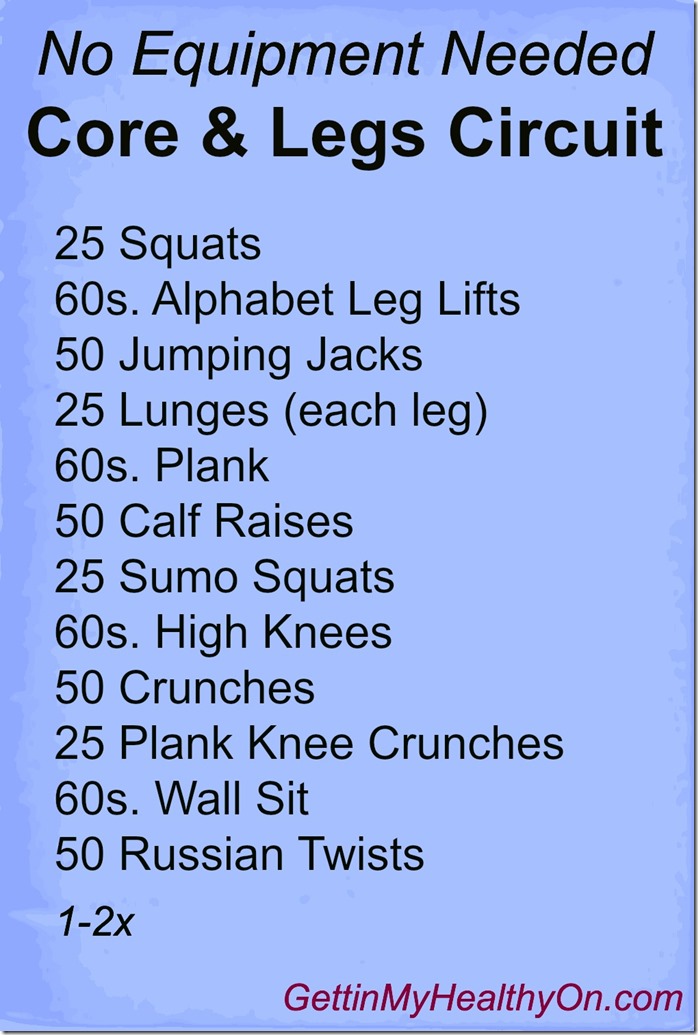 What's your favorite type of workout? Weight lifting? Running? Playing sports? Other?
---
This post is part of the Fit & Fashionable Friday and Fitness Friday linkups.