Don't you just love when you go for a run and get back right before the weather gets all cray cray?
That just happened to me. It's super windy and rainy now. It was partly cloudy with a breeze earlier. Win!
Workout
Yesterday: I did my Toned Arms & Shoulders workout plus this following abs routine. All of those alphabet leg lifts were pretty crazy, especially the cursive ones. Eeeeee!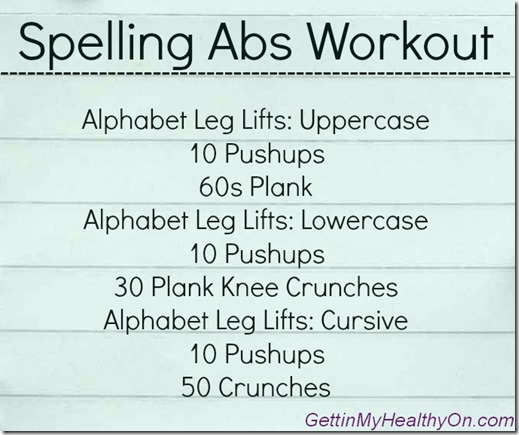 Today: I ran a somewhat comfortable 4 miles at a 9:21 pace. By comfortable I mean I wasn't dying, but it wasn't too easy. A legitimately comfortable run would probably be a 10:30+ pace or something. After the run, I did my Lean Legs circuit 1x through. My legs are super tired today for some reason, so once was good enough for me!
Enough about me.
I have a special guest writer today talking about an important topic:
The Importance of Fitness When Dealing with Cancer

I was so happy when Melanie contacted me because this is a topic I've never thought much about. Hope you find it as informative as I do!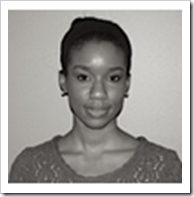 Melanie is currently a Master's student with a passion that stems from her grandmother's cancer diagnosis. She often highlights the great benefits of alternative nutritional, emotional, and physical treatments on those diagnosed with cancer or other serious illness.  In her spare time, you can find Melanie trying new vegan recipes, on her yoga mat, or spending time with her family.
There's no doubt that cancer is a big life event, and not a nice one.  The diagnosis is often a shock, and the treatments can be rough.  But exercise and fitness can help mitigate a lot of these challenges, physical, mental and emotional.
Whether it's Stage 4 breast cancer or even mesothelioma, people with cancer can become depressed quickly.  They have a lot of unanswered questions, and they still have all the treatments to go through.  Fitness can be very helpful in battling depression.  Exercise gives you something to do, it makes you feel more normal, and it helps you feel in control.  You can't undo the cancer, but you can run a mile if you want to!  Fitness can also help give you the health and strength that you'll need going into and through your treatment.
Many people ask if they'll be able to keep exercising during cancer treatment.  The American Cancer Society advises that you ask your doctor if this is okay.  But they point out that "exercise, with periods of rest built into your day, can be very helpful.  It can boost your energy level, relieve stress, decrease anxiety and depression, and make you hungry."  It is also suggested that exercising with other people may be more fun and may cheer you up.
Chemotherapy is a powerful poison that affects every cell, not just the cancerous ones.  So it's important to flush it out of the body as soon as possible. Chemotherapy patients are advised to drink lots of water, and get some exercise.  You probably just want to nap, but even walking flush your body faster and makes patients feel better sooner.
Livestrong says that radiation patients can be greatly affected by fatigue, but "forgoing exercise will actually worsen fatigue by reducing your energy level."  Lack of exercise can also increase depression.  Livestrong cites the American College of Sports Medicine, which says that cancer patients should exercise about 150 minutes a week if they're able.  However, it is important to remember that every individual and every diagnosis is different. It is important to speak with your doctor to ensure you are participating in an appropriate exercise program.
Fitness can also benefit patients when their treatment is finished.  There's still lingering fatigue and also worry about the cancer coming back, and exercise helps deal with these.  Research has shown exercising even after cancer is in remission can reduce the odds of recurrence. Many patients want to make a fresh start and "put it all behind them."  Fitness is a great way to do this!
---
Do you have any personal stories related to fitness whilst undergoing cancer treatment?
The thought of it is very inspiring to me! I can't imagine going through cancer and still routinely exercising.