For today's workout, I was going to go on the elliptical, but apparently our workout room is locked before 6:30 or 7 am… Instead, I just did a plank workout in our apartment and am about to do my Toned Arms & Shoulders workout. If I feel motivated after work, that's when I'll have the chance to run because I'm not about to run outside in the dark at 5 a.m. since people don't know how to drive, and I don't want to die.
So I just opted for some upper body and core work, since my legs are really sore from the Lean Legs circuit on Sunday. Gotta say having the day's workout done by 7 a.m. is amazing!
And now for a recipe I've been meaning to share for awhile…
Nut & Seed Granola Bars
I made these granola bars a few days ago to have a protein-packed snack to take with me, and I'm already running out because they're delicious and nutritious!…and easy to grab when I'm lazy or on-the-go.
This recipe is really close to my Dark Chocolate Granola Bars, but I had to post it anyway. This is more of a base recipe that I use all the time. Add or substitute other ingredients if you wish. I recommend dried fruit and chocolate chips (they melt though!) in the recipe.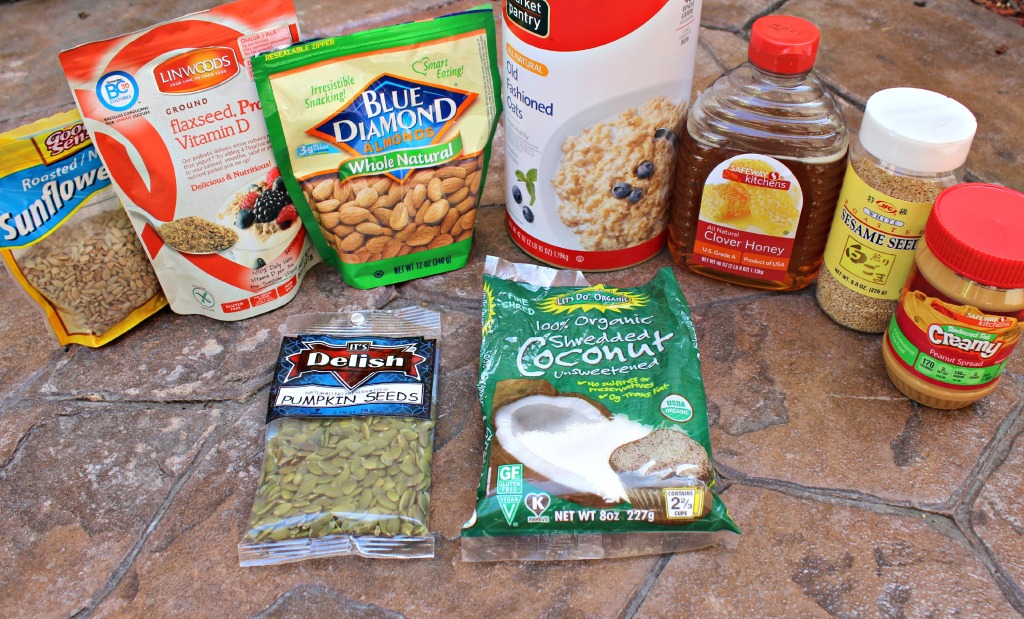 It's just a giant combination of nuts and seeds held together with a sticky peanut butter and honey concoction. I love this recipe straight-up without any additions, but it's also quite versatile since you can put extra randomness in there if you want.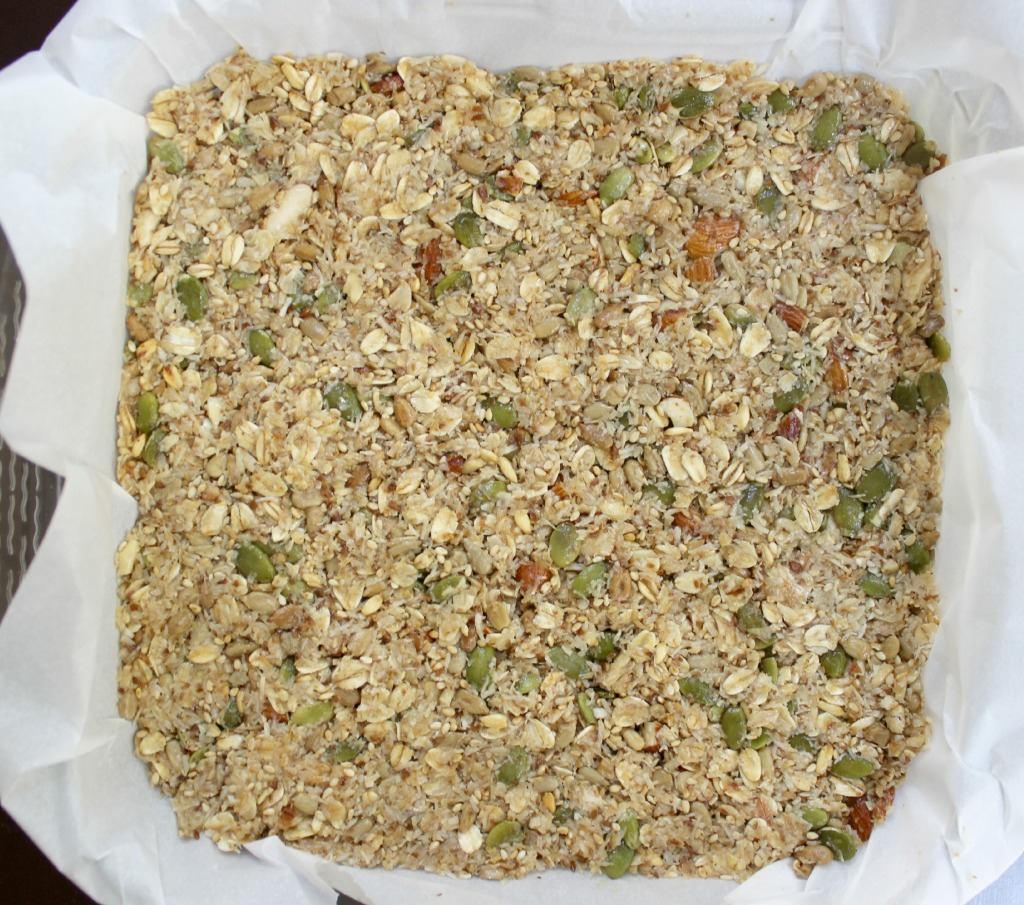 Ingredients:
1 c oats
1 c shredded coconut
1/3 c almonds, chopped
1/4 c sesame seeds
1/2 c sunflower seeds, hulled
1/2 c raw pumpkin seeds
1/4 c ground flax seed
1/2 c honey
1/4 c peanut butter
Optional: 1 c dark chocolate chips, Craisins, or whatever
Instructions:
Line an 8x8 baking dish with parchment paper and set aside.
Toast oats, coconut, almonds, sesame seeds, and pumpkin seeds in a skillet over medium heat until golden.
Transfer to a large bowl and stir in optional ingredients and flax seed.
Cook the honey and peanut butter in a saucepan over medium heat until peanut butter has melted.
Add mixture to dry ingredients and stir until thoroughly combined.
Pour contents into the baking dish and firmly pack down with a spoon. Place in the fridge until cool. Cut into segments and enjoy!
Recipe from GettinMyHealthyOn.com
Adieu!