I've been in creation mode all morning.
When trying to figure out what to do for a workout this morning, I knew I wanted to focus on doing body weight exercises. After browsing through my Pinterest workout board and not finding anything that suited my fancy, I decided to just make my own.
I'm taking the day off from running and did the following workout, which took about 25 minutes to do 2x through: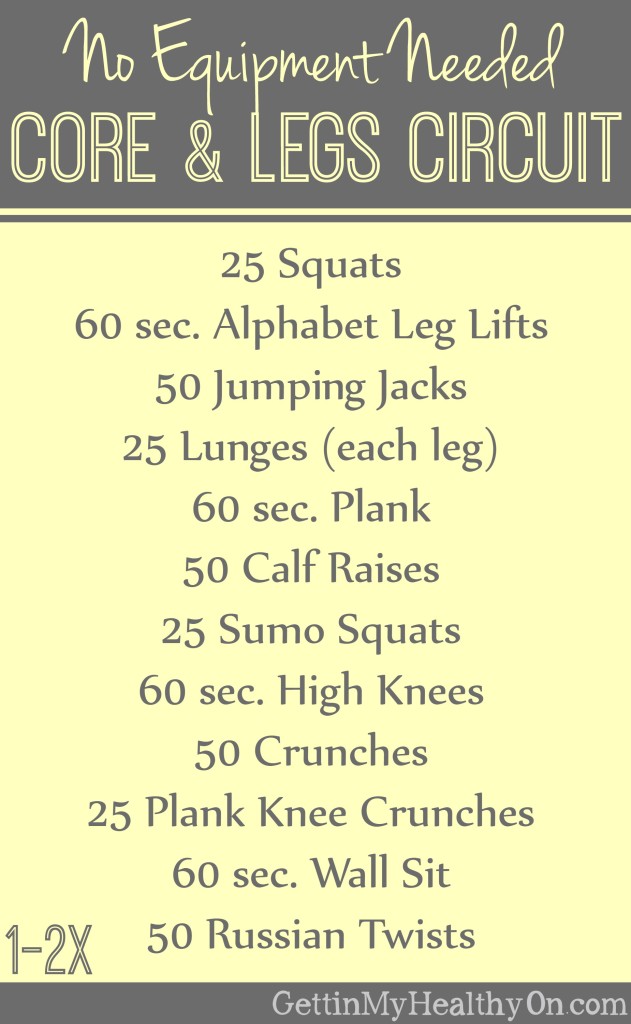 It felt good to do weight exercises because I've mainly just been running lately. Gotta mix it up once in awhile, ya know?!
The only exercise that I haven't featured before in my workouts is the Plank Knee Crunches, which you can see performed in this video that I found. Any other exercises you aren't familiar with you can find on my Exercise Guide page.
Now, onto the berry goodness I experienced post workout.
Berry Spinach Smoothie
I make my regular spinach smoothie ALL the time because I figure…I might as well use spinach if I have it. Plus, it's an easy way to get in lots of veggie goodness in one simple drink.
The rest of the time I make smoothies, I'll usually use a bunch of frozen fruit. Usually it's a nasty brown color though (red strawberries + green spinach = nasty grey brown). Enter the power of blueberries. I don't know about you, but I have issues drinking smoothies when they look beyond disgusting. I've found that blueberries really take over the color of the smoothie, making it purple. Purple > Brown.
This one actually turned out a vibrant pink due to not overwhelming it with spinach and adding so many red fruits. See below for the recipe!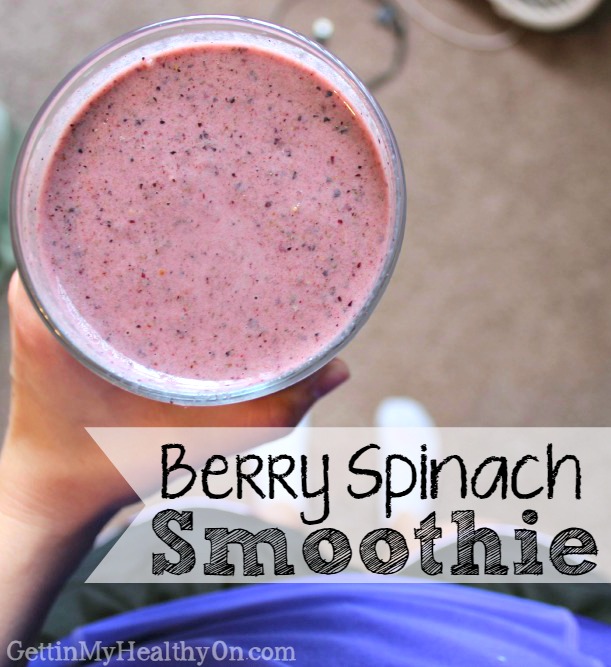 Ingredients:
1/2 cup plain Greek Yogurt
1/2 cup frozen blueberries
1/2 cup frozen cranberries
1/2 cup frozen strawberries
1/2 frozen banana
1-2 large handfuls spinach
1/2-1 cup water (just enough to get everything moving)
Directions: In a blender, add the yogurt, spinach, and water, followed by all the frozen fruit. Blend until it is a smooth consistency, adding water a little at a time if necessary.
'Twas a good post-workout drink full of sweetness and protein. Yum!
Hope you're enjoying the last full week of January! Say what?! Crazy crazy crazy.