For a sweet and refreshing alcoholic treat, make this three-ingredient strawberry daiquiri-inspired popsicle recipe.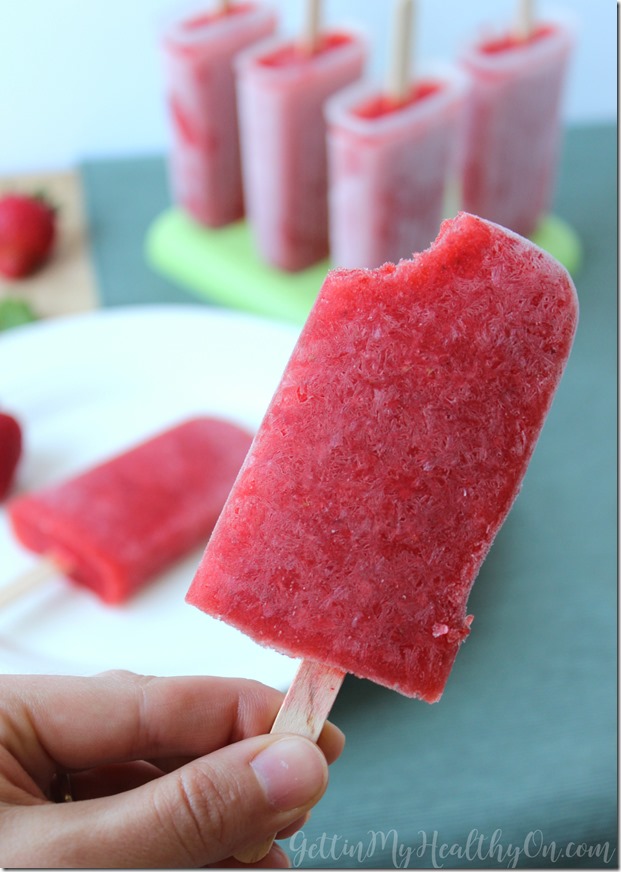 I don't know about you, but I think today calls for boozy popsicles. Why? Because Friday. I made this frozen strawberry daiquiri concoction this past weekend, and they're kind of the best way to cool down from the heat here lately.
Since I was already pureeing a bunch of strawberries for my Strawberry Fruit Leather, I decided to keep the magic happening and do another batch, but adding fresh lime juice and some rum this time.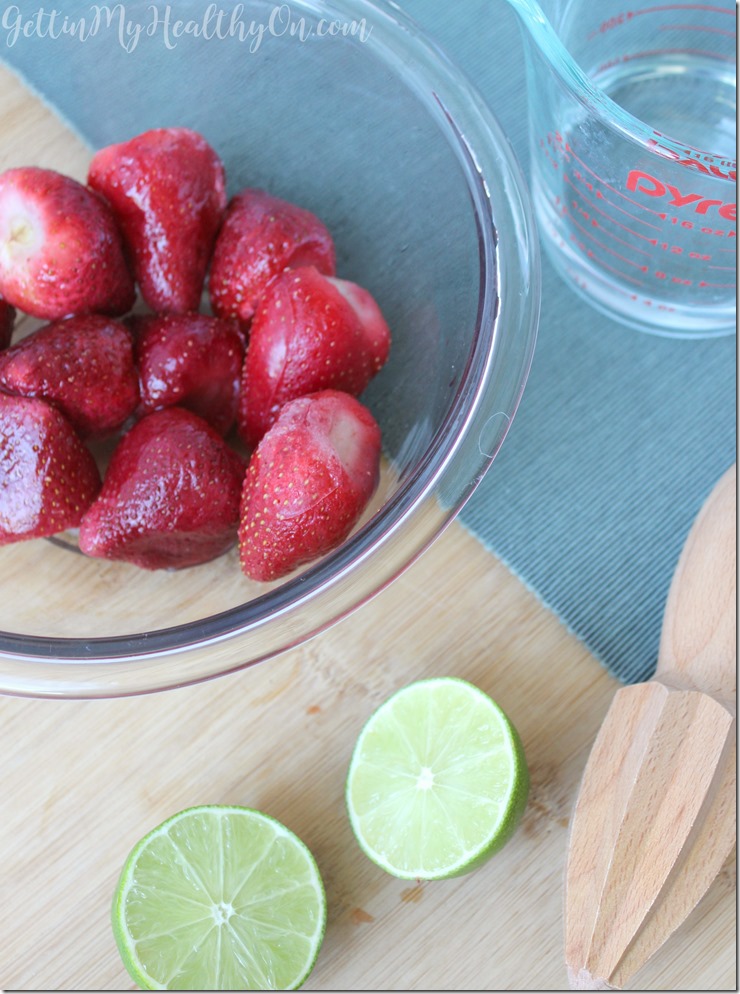 Hellooooo beautiful colors. This is such a simple recipe, but I think it's a fun way to mix up the traditional adult beverage. My friend and I used to order virgin strawberry daiquiris when we were younger because we thought we were cool, so by all means, if you want the strawberry flavor minus the alcohol, you can easily just omit it.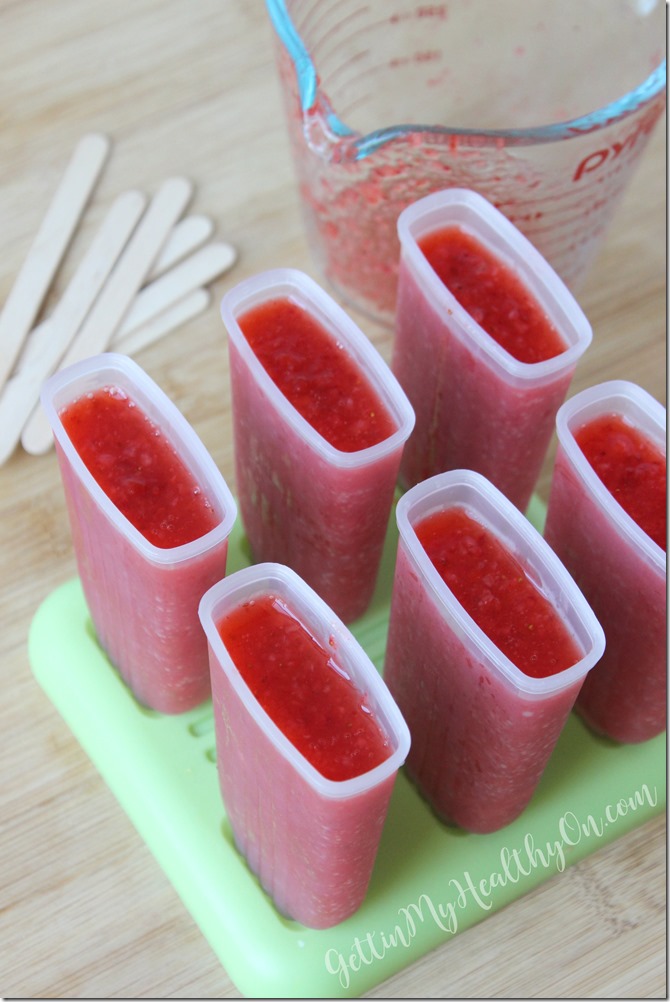 All in all, I'm pretty stoked about this new realm of popsicle making I've entered. Also, random thought, I feel like making these before a friends gathering would be a good life decision. Who wouldn't want a strawberry daiquiri on a stick?!
Strawberry Daiquiri Popsicles
Ingredients:
1 lb. fresh or frozen strawberries (if frozen, thaw out)
1 lime, juiced
1/2 cup rum
Instructions:
In a food processor, blend strawberries with lime juice and rum.
Once pureed, carefully pour into a mold of 6 popsicles.
Freeze for 15 minutes. Add popsicle sticks.
Freeze for at least another 4-6 hours, or until frozen solid.
Serve immediately or store in the freezer.
Recipe from GettinMyHealthyOn.com