Make these homemade soft pretzel bites for a tasty snack or appetizer, served with a side of nacho cheese.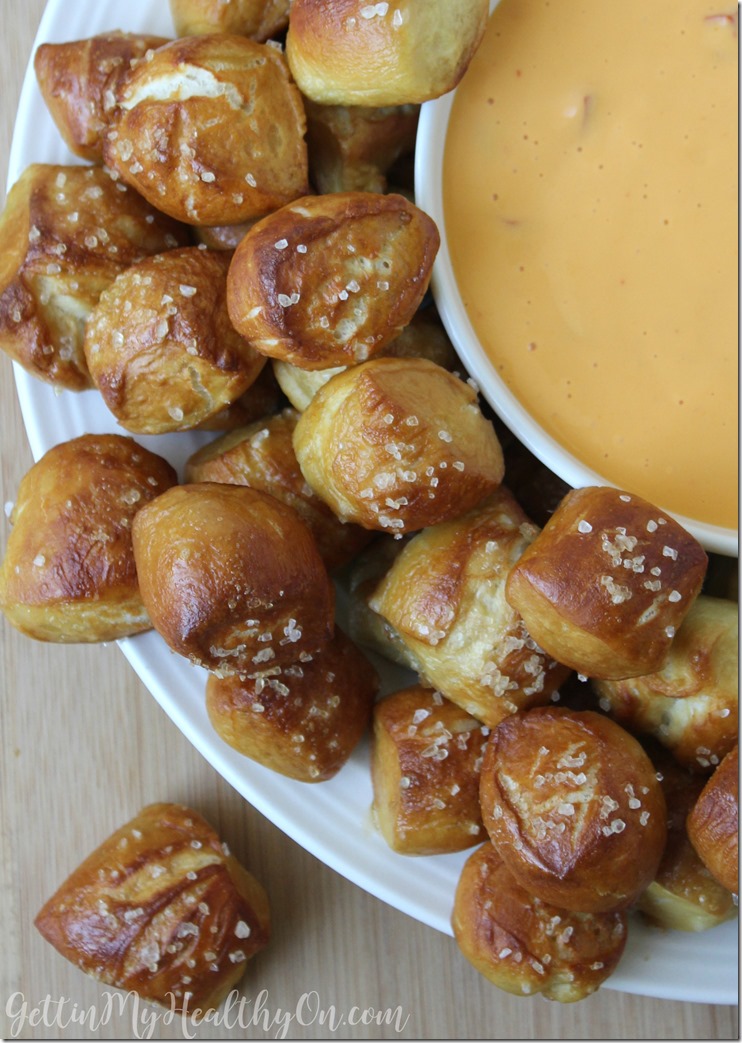 You know your recipe's a winner when you bring it to a get-together, and within no time, it has completely vanished. That's how my experience has been with this soft pretzel recipe throughout the past five years.
I've made this probably five or more times, and it always gets rave reviews, especially from Matt. I actually made him a coupon book for our first wedding anniversary (because #papertheme), and one of the cards was that I'd make soft pretzel bites. It's a pretty labor-intensive process, so I don't like to do it often. And when I do make these, I tend to make a double batch (because like I said, these tend to disappear…which is definitely a good problem to have).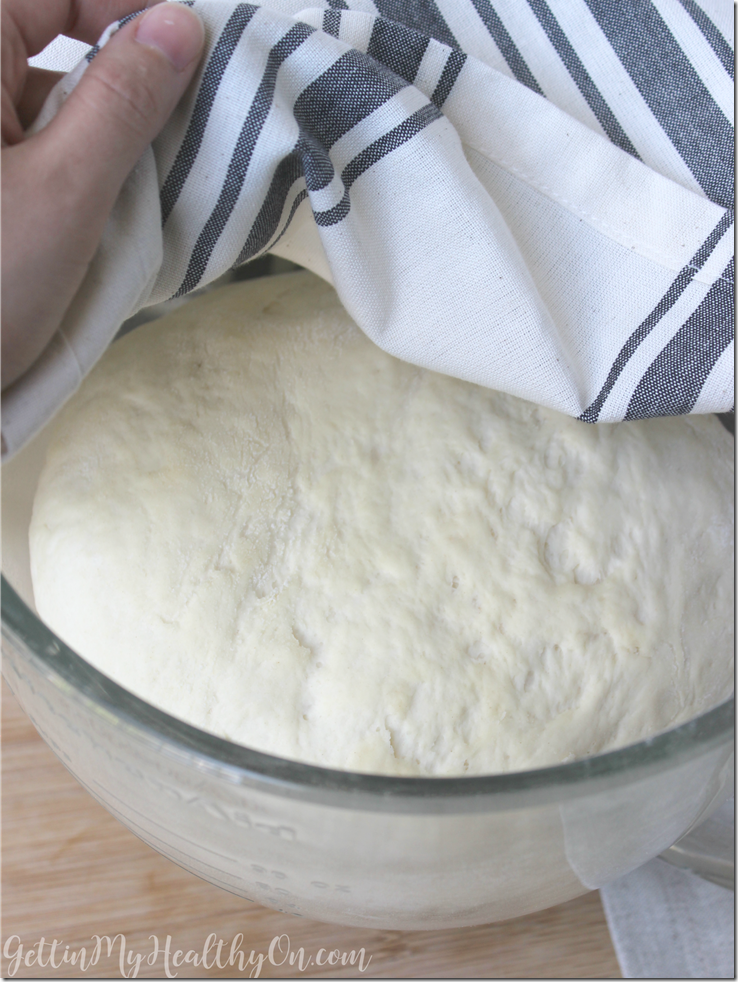 I spent all morning making these because I've been meaning to post this recipe for ages. Today seemed like a good time considering tomorrow's the 4th of July, and these pretzel bites would be another perfect dish to bring to a BBQ!
The first time you make these might be eye opening because there are multiple parts to making these. First, you've got to make the dough. Second, you need to divide the dough into 8 parts and roll them into ropes. Then, you cut those ropes into little bites (1 to 1.5 inches). Once you have all the dough cut into bite-sized pieces, you're ready to take the magic step that actually turns them into pretzels.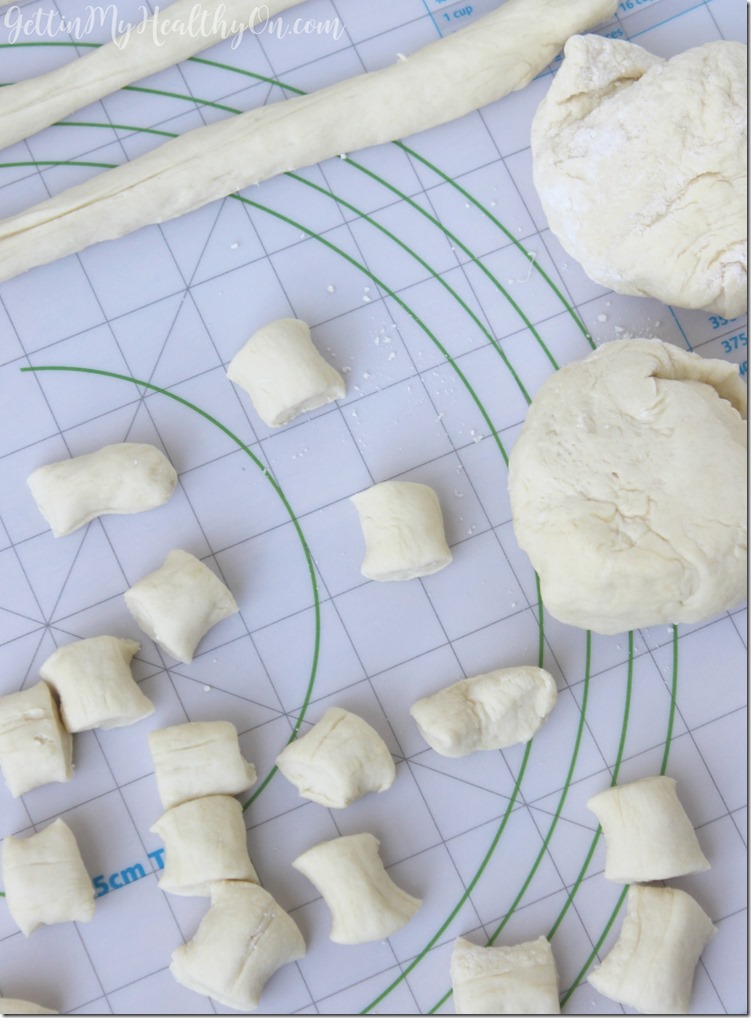 I thought this step was so fascinating the first time I made these years ago. To make the dough into pretzel dough, you drop the dough bites in batches into a pot of boiling water that has baking soda in it. Soak for about 20 seconds each, and then you're ready to bake them!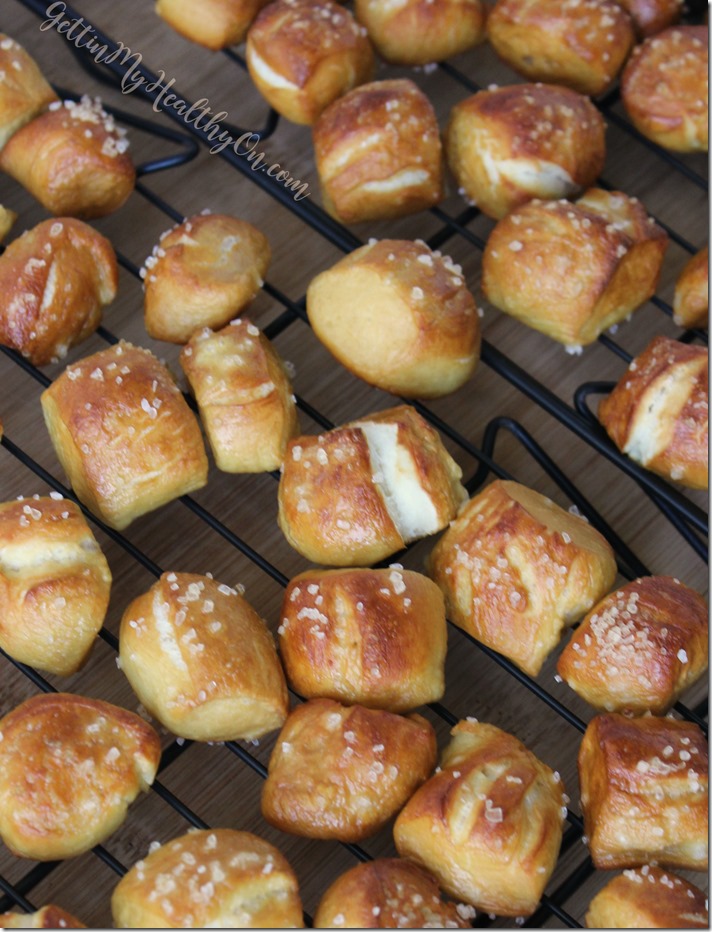 They get the most beautiful golden brown color, and they taste just like soft pretzels you'd buy out somewhere—except they're way better because they're homemade! Please note: this recipe takes time. From start to finish, this takes me about three or so hours (due to making the dough, letting it rise, cutting it into little pieces, boiling it, and then baking it). Despite how much work this can be, I definitely think it's worth the effort once in a great while. And it's definitely a treat for whoever you're serving it to!
Ingredients:
Pretzel Dough

1 package active dry yeast (2 1/4 tsp)
1 Tbs honey
1 1/2 cups warm water
3 Tbs salted butter, melted and slightly cooled
2 tsp kosher salt
4 - 5 cups all-purpose flour

To Cook Pretzels

3 qts water
1/2 cup baking soda
1 large egg, beaten
Coarse sea salt
Instructions:
Pretzel Dough

In a large bowl, whisk together yeast, honey, water, and butter; let sit for 5 minutes.
Add the salt and 4 cups of flour, and mix until combined. If the dough is still wet and sticky, keep adding more flour 1 tablespoon at a time until it pulls away from the sides of the bowl.
Turn the dough onto a lightly floured surface and knead for about 3 minutes. Shape into a ball, and place into a lightly greased bowl. Cover and let rest in a warm area for about 1 hour, or until dough has doubled in size.

To Cook Pretzels

Preheat oven to 425 degrees. Line 2 baking sheets with parchment paper; set aside.
In a large pot, bring water to a boil. Slowly add baking soda.
Divide dough into 8 equal parts. Roll into separate ropes (about 20 inches long). Cut into 1- or 1.5-inch pieces.
Drop about 15 pretzel bites at a time into the water; let sit for 20 seconds. Remove with a large slotted spoon and place onto baking sheets making sure they are not touching. Repeat with the rest of the pretzel bites.
Brush the top of each pretzel bite with the beaten egg, and generously sprinkle the tops with the coarse sea salt.
Bake for 12-18 minutes, or until tops are golden brown.*
Transfer to cooling racks and let cool for 5 minutes before serving.
Notes:
*Baking time may slightly vary based on the size of your pretzel bites.
Recipe from GettinMyHealthyOn.com
Pro tip: To make this a little more nutritious, sometimes I like to sub half of the white flour for whole wheat flour.
Worth noting: Although these soft pretzel bites can definitely be made ahead or stored for a few days, they definitely taste best fresh. I try to make them the day of a party if I plan to bring them. The moisture in the pretzels begins to absorb the coarse salt, so they don't look quite as pretty or have the same texture. They still maintain their delicious flavor for awhile, but if possible, definitely make these on the same day you plan to serve them!
What's your favorite dipping sauce for soft pretzels? Cheese? Mustard? Other?
Are you more of a soft pretzel or regular crunchy pretzel person?