Yesterday was the most productive day ever. I finally unpacked from my trip last week; I cleaned the apartment; I cooked dinner for the next two days; laundry was done; and I even squeezed in about three hours of overtime for work. It was nice to get so much done since Saturday was devoted to birthday party shenanigans for one of Matt's coworkers, which was kind of awesome. Party bus + brewery visits = day well spent.
In other words, I feel like I need another weekend so I can just…do nothing. That's how I always feel after a weekend of activities though.
For today's post, I would like to talk to you about my obsession with guacamole. I discovered it recently to be an amazing snack, and now I wish I could have it daily. Make it in about 5 minutes and devour. Usually, I only make guac when there is a gathering of some sort. It's more of a special occasion "dip," but NO MORE. Whenever I have a ripe avocado I don't have plans for, I whip that baby into a little bowl of guac just for me. Then I go to my happy place and wish the bowl of guac was 5x bigger, but that's probably a bit excessive…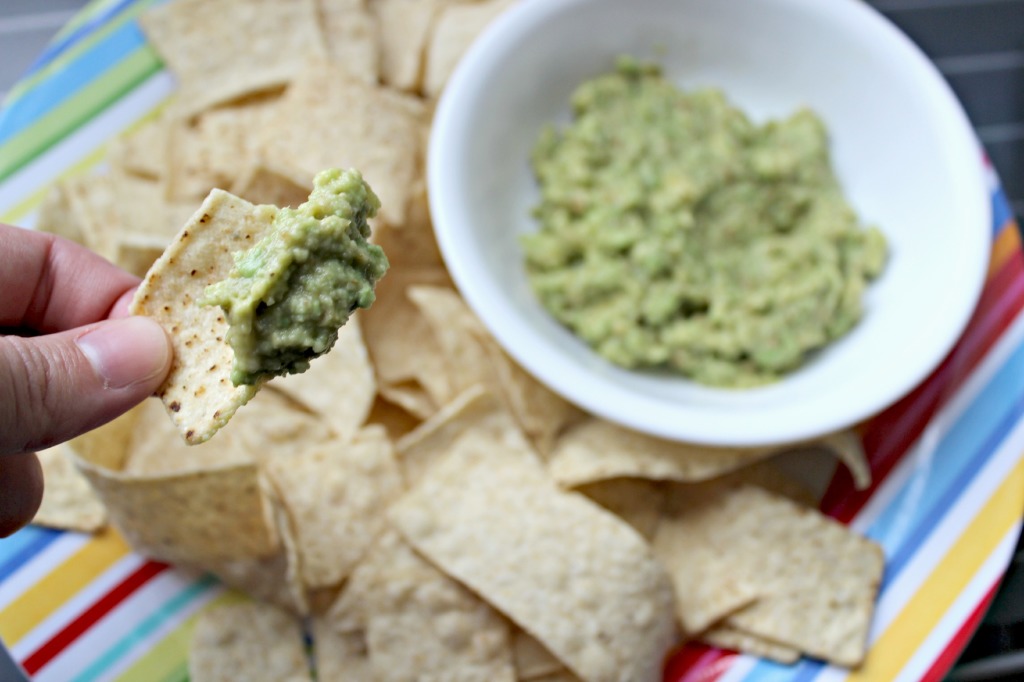 It's not a crazy gourmet guacamole or anything, but it's super quick and easy to make for a result that won't disappoint. PLUS, it's a pretty healthy snack, especially if you load more guac onto each chip (like I do because I have problems). Less chips and more guac means it's that much healthier — whatever makes me feel better, right?
Well here's my so-easy-it's-stupid guacamole recipe — hope you enjoy!
Ingredients:
1 medium avocado, ripe
1 tsp. salsa
1/4 tsp garlic powder
1/4 tsp onion powder
2 tsp. lime juice
Instructions:
Scoop avocado out of skin with spoon into bowl.
Mash with fork until desired consistency.
Mix rest of ingredients into mashed avocado.
Serve with tortilla chips!
Recipe from GettinMyHealthyOn.com
Make sure to check out my other recipes too!