I think I make banana bread more than any other baked good. It's just such a perfect way to use up overripe bananas and makes for a delicious snack for the rest of the week. I feel like every time I've gone to make it lately, though, I don't have enough overripe bananas—which is shocking considering how fast bananas seem to go beyond the perfect level of ripeness. (Though in some cases, they are somehow both overripe and underripe at the same time. Whyyyyy!?)
I pretty much always keep our kitchen stocked with fresh bananas, but anytime I think about making banana bread, they're either still green or I don't have enough for a loaf of bread. I had always heard you could ripen bananas really fast by using the oven, so I experimented with it recently to see if it was too good to be true.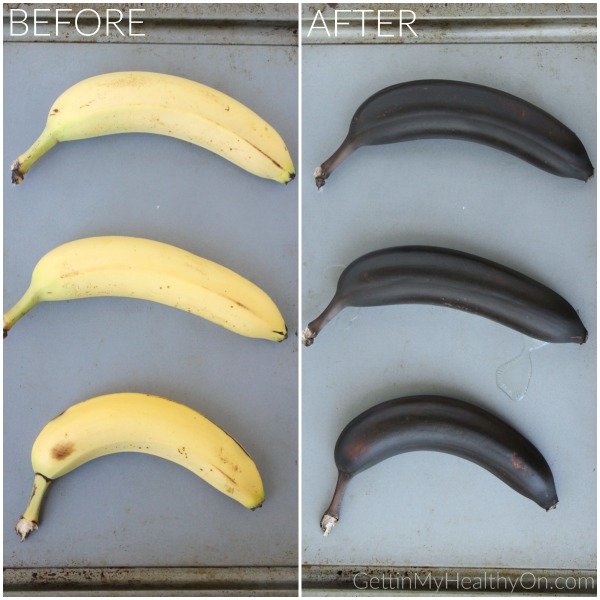 It's pretty bizarre because their skin turns black and shiny, and moisture may start to ooze out—but it totally works! I can officially vouch for this cooking/kitchen hack. If you ever need some bananas to ripen STAT, all you need is some underripe bananas, a baking pan, and an oven.
Directions: 
Place unpeeled bananas on a baking sheet.
Bake at 300 degrees for 15-30 minutes, or until the peels are black and shiny. Let cool for about 5-10 minutes.
Peel and let excess juices run off before using in the desired way.
It's really simple and does the trick perfectly!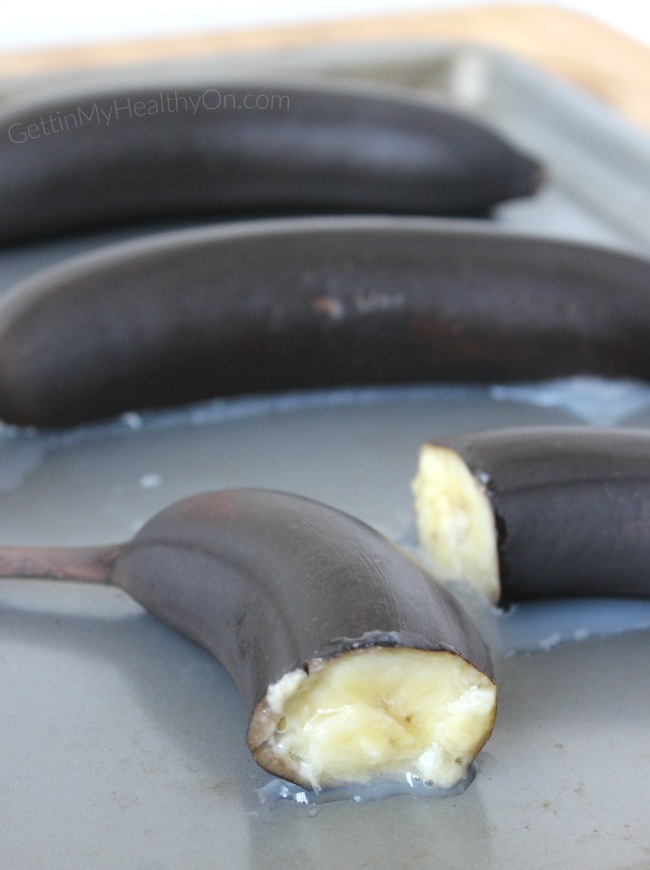 Also, if you've ever wondered why it's better to bake with overripe bananas, it's because they're sweeter the longer they're able to ripen. The starch content begins to break down into sugar; plus, they're easier to mash and incorporate more evenly throughout a baked good. By forcing the ripening process using the heat of the oven, you're helping bring out that sugar content.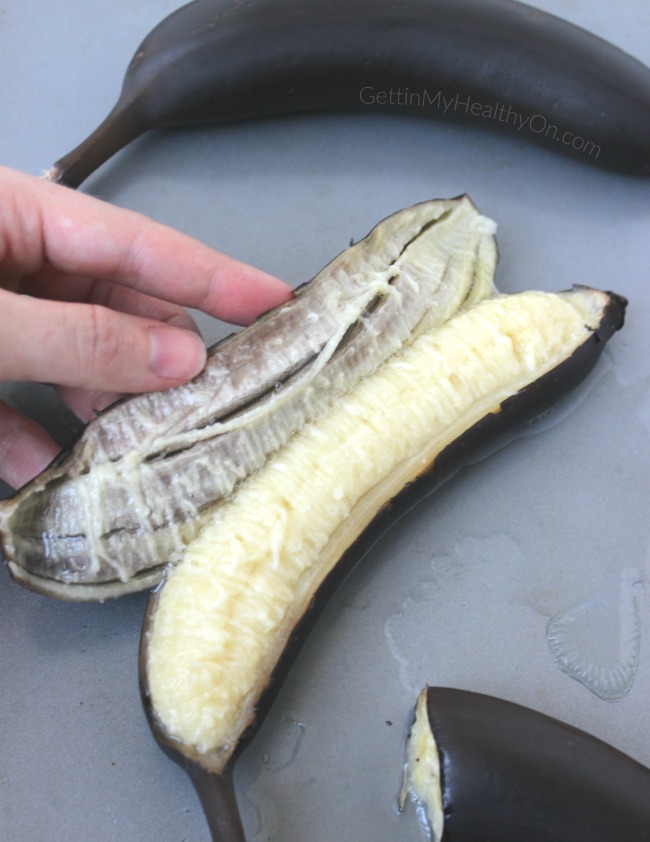 I've heard this doesn't work well with overly green bananas, so just keep that in mind. But my yellow bananas that had a touch of green (and very few brown spots) ripened quite nicely. The end result was some already-pretty-mushy bananas, which went into…you guessed it…a fresh batch of banana bread!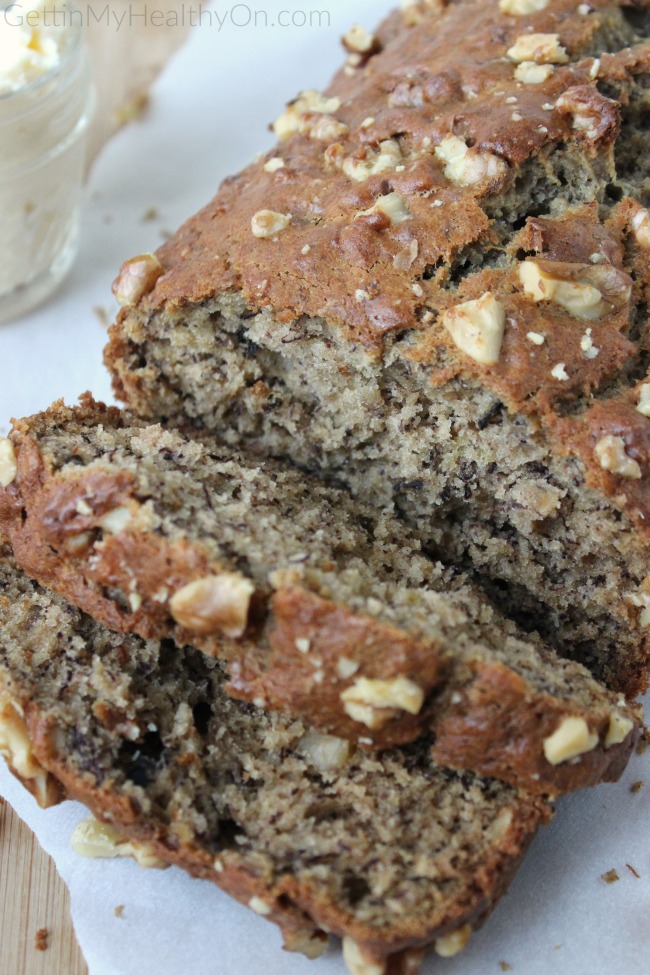 And there you have it! I hope you find this as useful as I have. My banana bread game just went to the next level. Aww yiss.