Everyone has their own tips and tricks when it comes to preparing or storing food. I've seen several posts on this and am always amazed at how innovative people can be. It makes you wonder how people came up with all these ideas in the first place.
I figured I'd share a bunch of kitchen hacks that I use on the regular to make my life easier. There are several that I've been wanting to try but haven't yet, so I limited this list to what I have found works really well. It's a lot of randomness related to preparing food, peeling things, cleaning up, preserving concoctions, and so on. Read through the list and make sure to comment with any additions that you use and think the world should know about!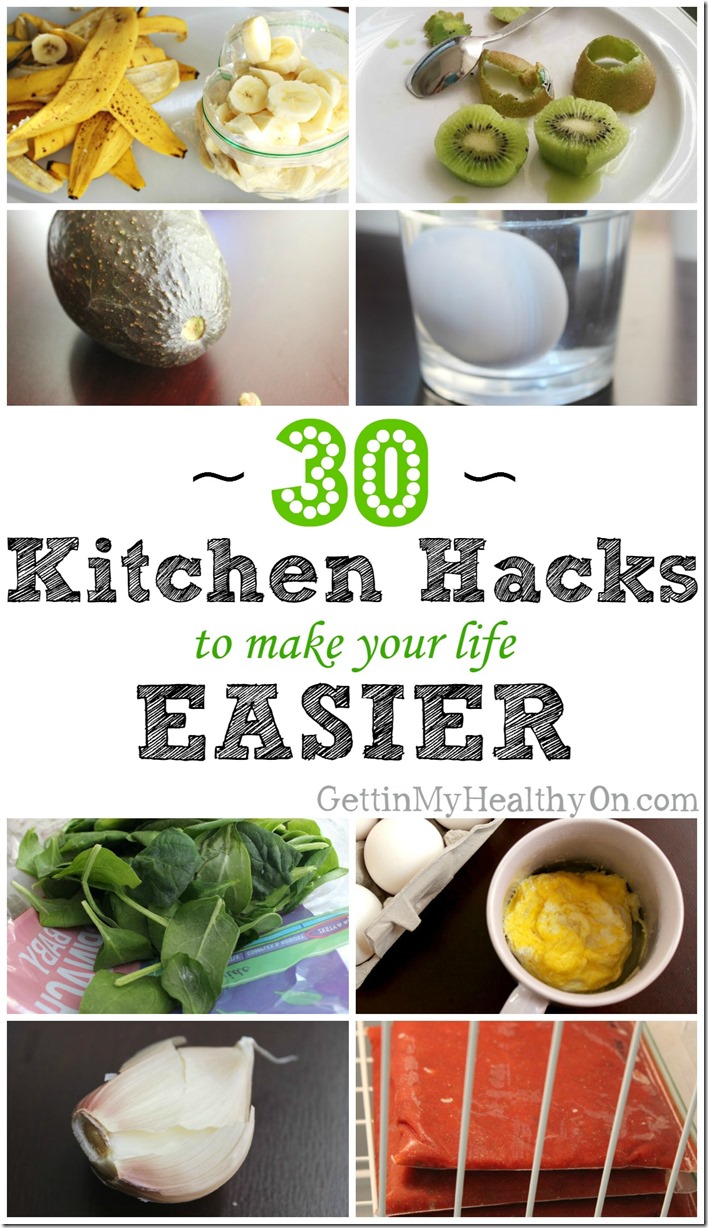 1. To prevent cookies from getting stale (or if you want to soften them after overcooking them), store them with a slice of bread.
2. If you have issues peeling eggs, peel part of the thicker end, and glide the spoon around the egg until the peel loosens and comes off.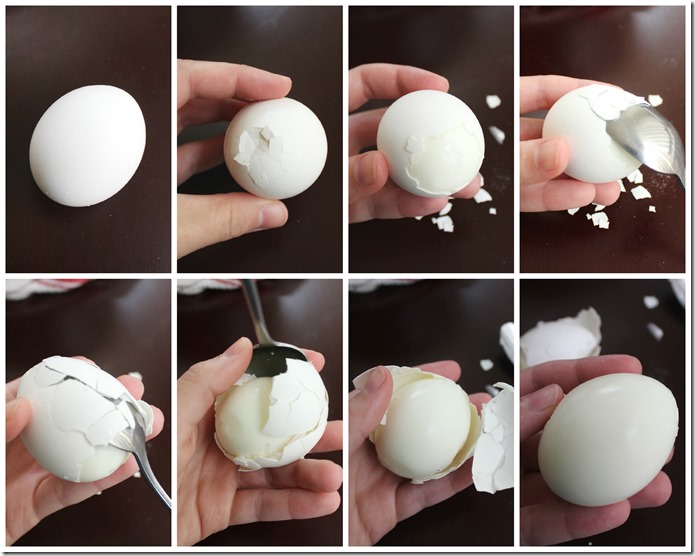 3. Peel fresh ginger with a spoon instead of a knife. You won't waste as much ginger, but it'll peel just as well.
4. Skin an avocado by cutting it in half and spooning out the meat.
5. To store a sliced apple and prevent it from browning, slice it and put it back together like a puzzle, securing it with a rubber band.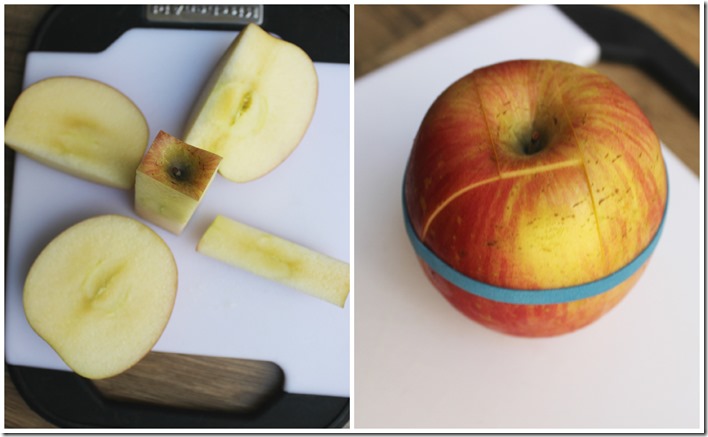 6. Just like citrus juice can prevent fruit from browning, so can citrus soda, like 7-Up, Fresca, or Sprite. Plus, once the fruit is gone, you have a fruity juice concoction to drink.
7. Make your own buttermilk by mixing 1 tablespoon white vinegar or lemon juice with 1 cup regular milk.
8. Test an egg's freshness by putting it in a bowl of water. If it floats, it's bad; if it sinks, it's still good. (Please ignore the water spots on this glass.)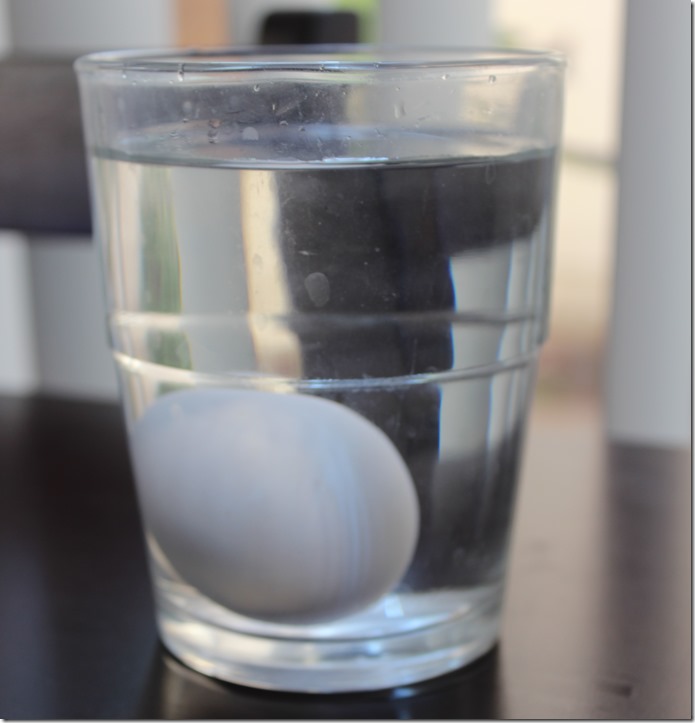 9. Smash a garlic clove with the side of a knife to crack the peel for easy removal. (I also like to twist individual cloves to loosen the peel a bit.)
10. When flipping a big pancake, take the skillet off the burner; lift it as you use a spatula to pick up the pancake. Then drop the skillet lower as you flip the pancake over. This will help keep the pancake together and from splashing batter.
11. To skin a kiwi, cut off both ends; slice it in half; and then spoon out the fruit. (I also like to just cut it in half and spoon out the fruit in single bites.)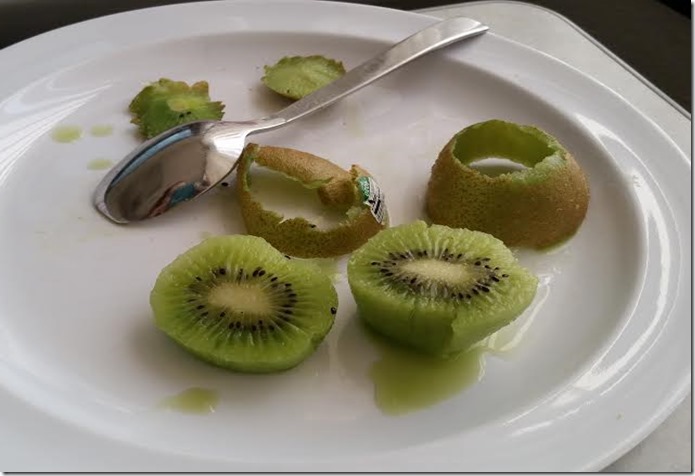 12. Roll citrus fruit before juicing to make it more juicy.
13. Skim the fat out of soup by chilling it in the fridge for a few hours; it'll solidify and you can scoop it right out. (You can also put a few ice cubes in the pot to get some of it to solidify.)
14. Slice overripe bananas into a plastic bag to freeze. When you leave them in the peel, it's too difficult to use them frozen. And by cutting them in smaller chunks, you can easily break off however many you need to use.
15. Use unscented dental floss to cleanly slice through foods like cake or soft cheeses.
16. Put the creamer in your mug before the coffee. Pouring the coffee in after will automatically mix it and warm it up.
17. Remove the stem nub from an avocado to see if it's still good. If it's green underneath, you'll have more time to use it; if it's brown, it's already too ripe.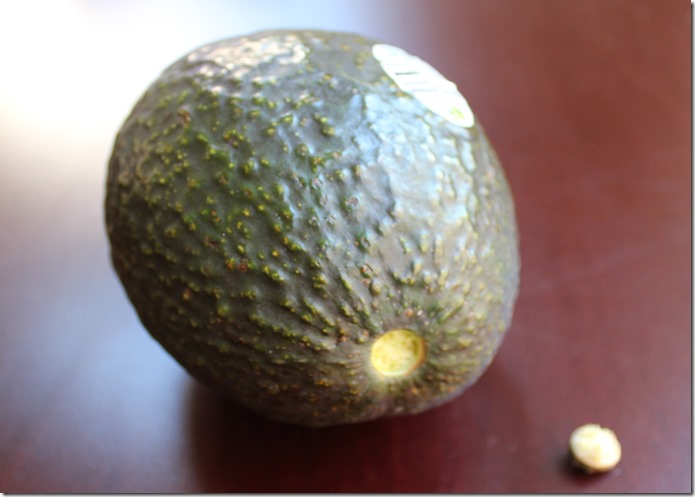 18. Clean a dirty blender quickly by pouring dish soap and water in it right after use, and then turning it on for a few seconds to clean the blade. Finish washing it as normal.
19. Store cut celery in water to help keep it hydrated and last for several weeks.
20. Microwave an egg for 45 seconds for a quick, stovetop-free cooking method. (This also works great for an easy, omelet-like concoction.)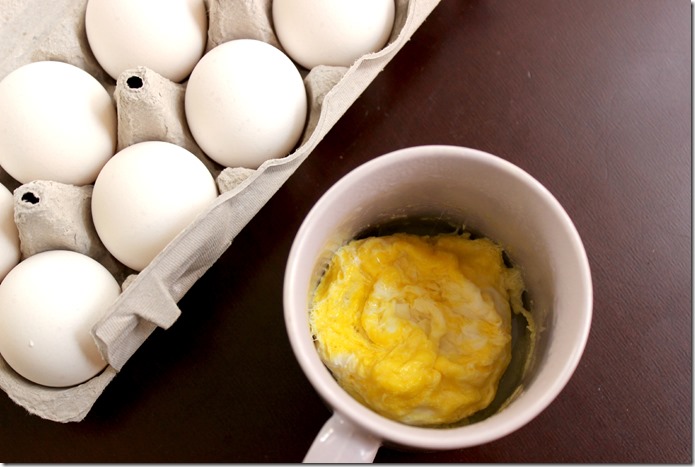 21. If food (especially cheese) is starting to brown in the oven, put tinfoil over the top and continue baking until done.
22. Keep a few grains of rice in a salt shaker to absorb excess moisture and prevent it from clumping.
23. If you know you won't be able to finish fresh spinach before it goes bad, throw it in the freezer for future smoothies, cooking, etc. It looks just like it did while fresh, though it will wilt once it thaws out.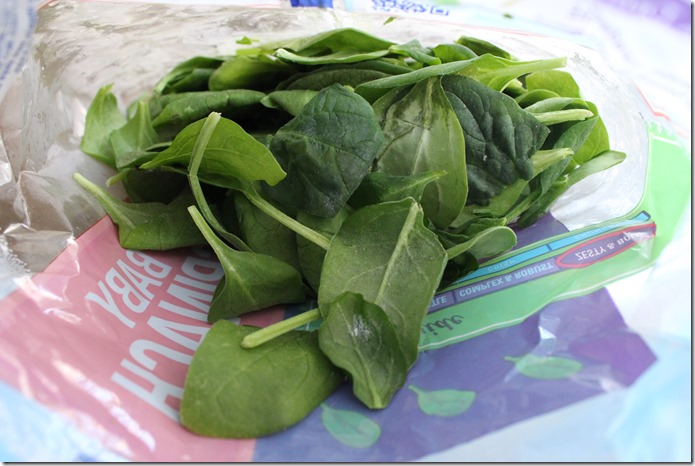 24. When baking use an empty butter wrapper to grease the pan before baking, instead of non-stick cooking spray.
25. If you're making homemade pasta noodles, use a pizza cutter to quickly glide through the dough to make each strip.
26. Freeze coffee in an ice cube tray to use in future iced coffee – regular ice would water it down.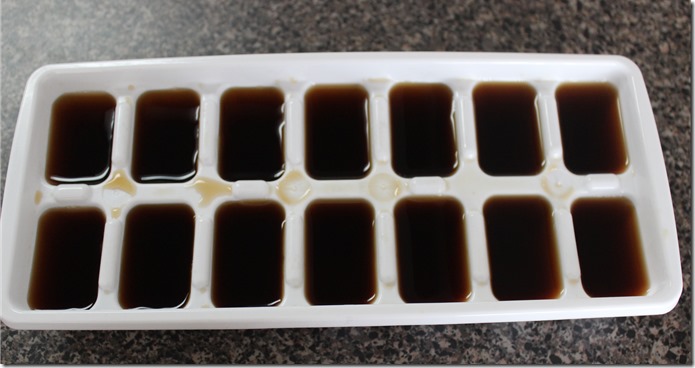 27. If you don't have a rolling pin, use an empty wine bottle.
28. To easily remove an eggshell from the raw, cracked egg, first get your fingers wet, and you can then easily dig the broken shell out.
29. Freeze leftover sauce, broth, or small food in plastic bags and lay them flat. Once they're frozen, you can store them more efficiently and save space. (I always do this with my homemade pizza sauce.)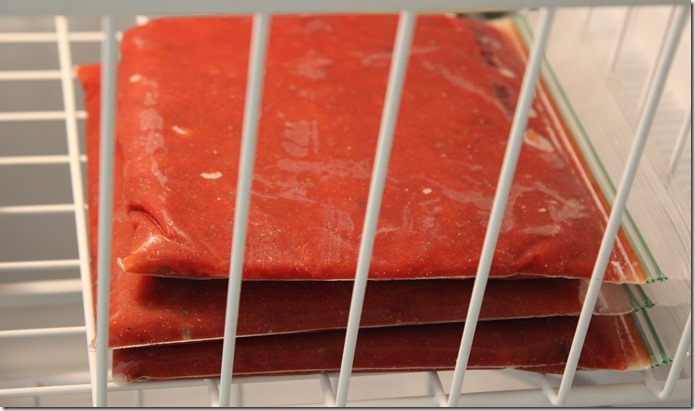 30. Test if your old baking powder is good by putting 1 teaspoon in half a cup of hot water; it should bubble. To test baking soda, mix a small amount with a few drops of vinegar; it should bubble.
---
And that's all I've got! I'm sure there are more that I just can't think of right now, but I think this is a pretty solid list of some of my favorite kitchen or food-related hacks. Hope you found a few useful!
Do you have any hacks to add to the list?