Workouts
Monday: Body Sculpting Tabata Workout
Tuesday: 30 Minutes to Speed It Up
Today: Full body circuit workout of some sort
---
So Christmas threw up all over our apartment (too much?). It's great.
I continued the excessive holiday cheer into my office at work by bringing in a few strings of lights. See below for a picture of my desk: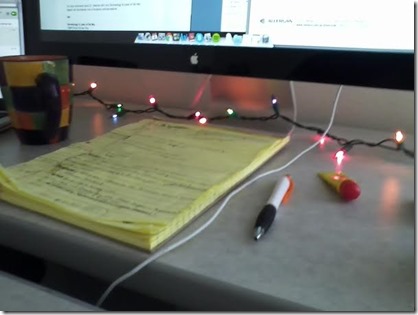 I've also been listening to Christmas music 24/7. This is significant for me because over the past 5 or so years, I have completely avoided Christmas music. You see…it can be quite cheesy. This year, I've decided to break my Scrooge-ness and embrace the greatness of the classic tunes.
Let me tell you–it was a good decision. It forces a bit of holiday happiness into my sometimes boring days.
So, I have fully immersed myself in all things Christmas, which has been reflect in GMHO. I'm sorry / you're welcome. My favorite things for this week are all pretty holiday-y, so I hope they inspire you to embrace Christmastime like I have!
These Are a Few of My Favorite Things
Christmas Album: Christmas with the Rat Pack. I don't listen to older music like this very often, but I find this album quite enjoyable. Takes me to my happy place.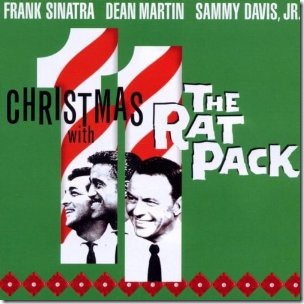 Dessert Idea: Eggnog Snickerdoodles with Nutmeg Glaze. Love this idea of combining eggnog and spices in a cookie. I don't like eggnog straight up, but it intrigues me, so I might have to try this one out.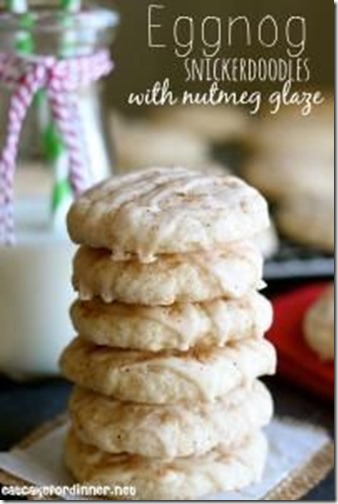 Song: Baby It's Cold Outside by Leon Redbone & Zooey Deschanel. I enjoy this version because it reminds me of the movie Elf, which I've been craving a viewing of lately. I just want to point out, though, that the words in this song are super creepy. I was blissfully unaware of it until someone pointed it out to me recently.
 Cookie Recipe: Almond Raspberry Shortbread Cookies. I have a "meh" attitude about thumbprint cookies and a more enthusiastic "meh" for shortbread cookies, but there's just something about the almond, raspberry, and shortbread combination that makes me think these cookies are a good time.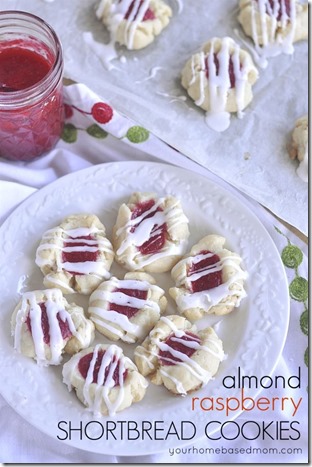 Craft: Button Ornament Cards. I hate hate hate buying cards. They are so ridiculously expensive for what they are, in my opinion. I often just write people letters or make ridiculous cards with a little letter inside instead. I feel bad sometimes, though, because cards can be nice to get in the mail. Anything I can DIY I'm down for. Might have to make a few of these for Christmas.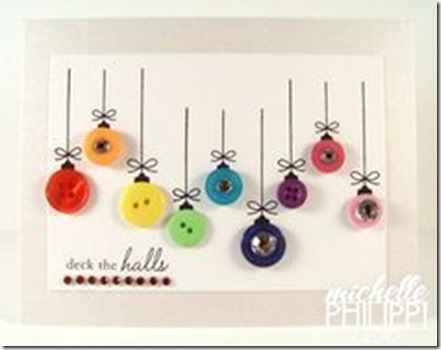 Questions for you:
What's your stance on Christmas music? Yay? Nay?
Any Christmas music recommendations?
What's one of your favorite holiday recipes?