If you didn't see my post on the social medias, we went on our honeymoon this past weekend, and it was full of adventures, food, and touristy fun! We basically turned the holiday weekend into an extra long break from adult life and road-tripped up to San Francisco. I plan to share an inevitably long post on that soon (with way too many pictures), so check back in a week or so!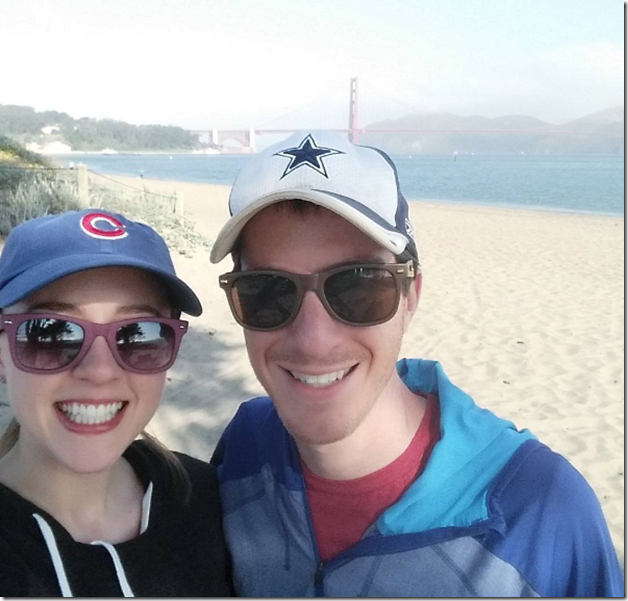 Now, we're just trying to get back into the swing of things. I've been working on eating a bit healthier (RIP vacation eats) and resuming my consistent workout schedule (#TheStruggleIsReal). I'm getting a bit bored with my usual workouts, so on Tuesday I decided to create a heart-pumping circuit. What better way to do that than with some high intensity interval training?
Oh, HIIT, how I love/hate you.
This is sorta kinda the Tabata method, but instead of the usual 20 seconds full intensity and 10 seconds rest, I did 40 seconds on and 20 seconds off. So I'm just calling it HIIT for good measure.
I wanted to work my whole body while also putting a focus on my core. Seems like it did the trick, too, because my lower ab muscles had a touch of soreness the next day. Aww yiss.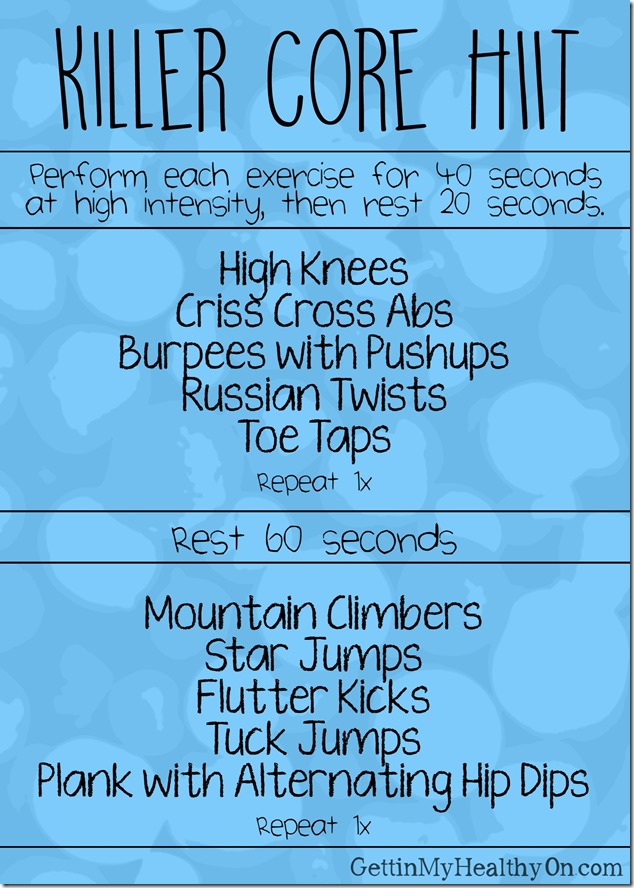 Like usual, make sure to stop by my exercise guide page if you need an example of how to do any of these exercises!
As much as I want to plop down on the couch and not move or think after work, I also love how these types of circuit workouts make me feel. After sitting at a desk for 8+ hours, there's nothing quite like jumping around and challenging your body to feel alive again.
What's your favorite way to workout during the busy week?
Do you have a workout planned (or already done) for the day? It's a rest day for mw. Hollerrrr.
What are you looking forward to most this weekend? For me, the only plan is to go see a movie. Beyond that, I can't wait to do nothing and relax at home after the busyness of last mon th. #PartyAnimal