I'd like to dedicate this post to my sister, the one person in my life who shares my intense appreciation for Justin Timberlake. 
*NSYNC? Obviously amazing (though I'm more on Team BSB). But JT in his solo career? Pure. Gold.
After watching the Super Bowl this past Sunday, and soaking up every single moment of JT's performance, I was feeling giddy from hearing all of his older songs I haven't listened to in awhile. I don't know what it is about Justin Timberlake, but he's one of the few musicians that still has me fangirl-ing, despite nearing the start of my 30s.
I've seen a few JT-inspired playlists over the past week, and every single one of them just didn't seem to do him justice. That's why I've created my own. Usually my music playlists are a compilation of various artists, but sometimes…you just want to cut the fluff and immerse yourself in one artist.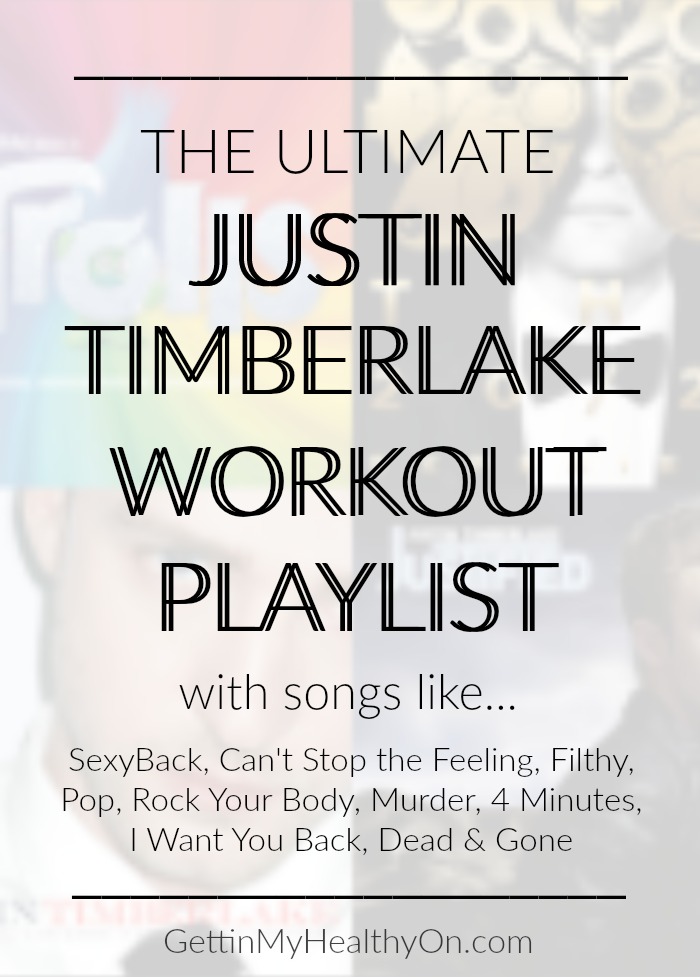 So, if you're a fan of the musical force that is JT, check out my playlist below! (Or visit the link for my JT playlist on Spotify.)
Back when I was training for the Surf City Marathon (5 years ago?!), I included "4 Minutes" and "Carry Out" on several different playlists I'd rotate through. There's a lot of great options to choose from if you check out his discography though. Just saying.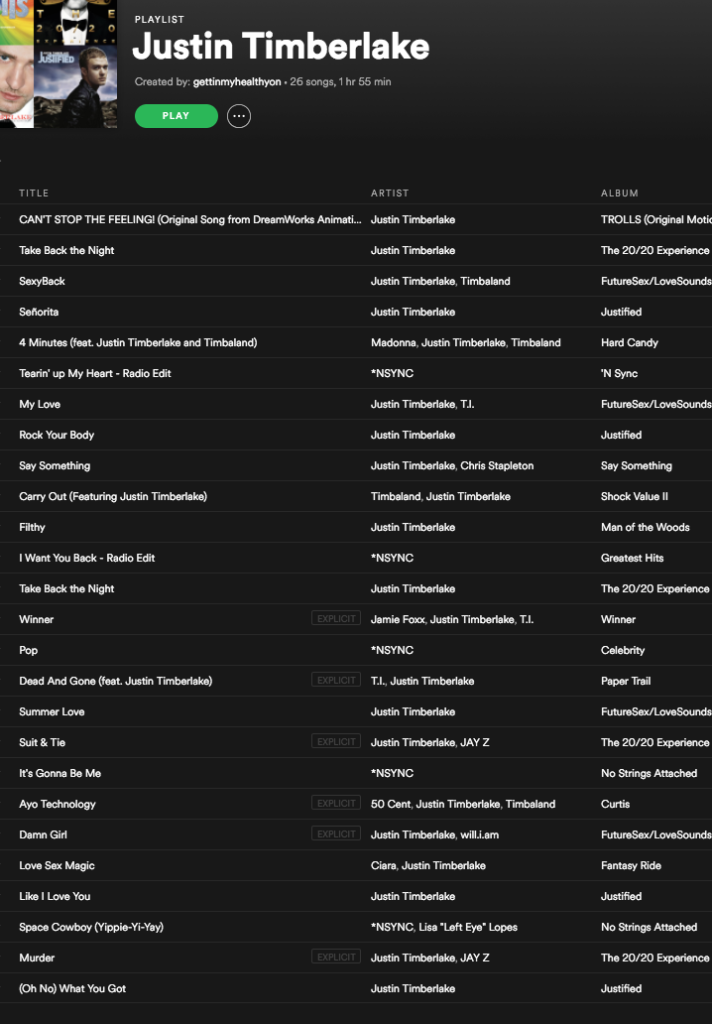 Happy jamming!