After spending last week at home in Illinois for Thanksgiving and doing my best to keep working out while traveling, I decided to jump right back into my normal routine with this shiny new circuit. Since our house has been hella cold lately, I wanted a workout that would warm me up fast, so I chose a bunch of exercises that required a lot of jumping, and it definitely did the trick.
This workout is inspired by the classic 90s song "Jump Around" by House of Pain. I say "inspired by" because the song says to jump around, and I'm telling you to jump around. It makes sense, you see? Plus, it reminds me of Mrs. Doubtfire, and that makes me happy.
This circuit takes about 10 minutes to get through each time (20 minutes total), and it involves a variety of exercises to work the upper body, core, and lower body—so it's an all-over toning situation.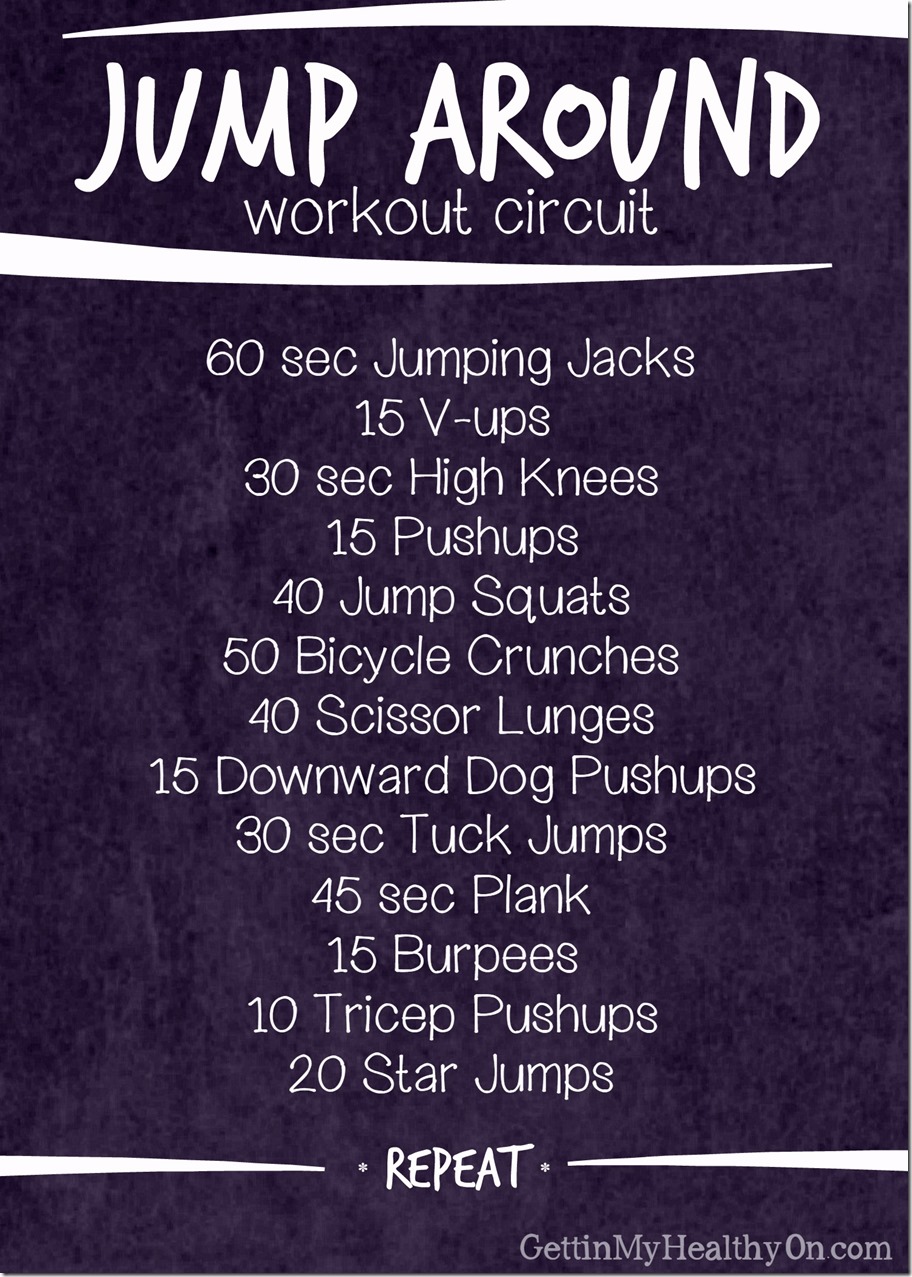 Whether you're cold, full of energy, and/or just want to get your heart rate up, this circuit is a great one to get moving and fit a fairly quick workout into your day.
All exercises have been featured in past posts on here. Feel free to visit my exercise guide for video demonstrations of each.
Happy exercising!