Give your immune system a boost with this Cranberry Orange Smoothie—a recipe full of antioxidants, vitamins, and minerals to keep you feeling your best or to help nurse you back to health.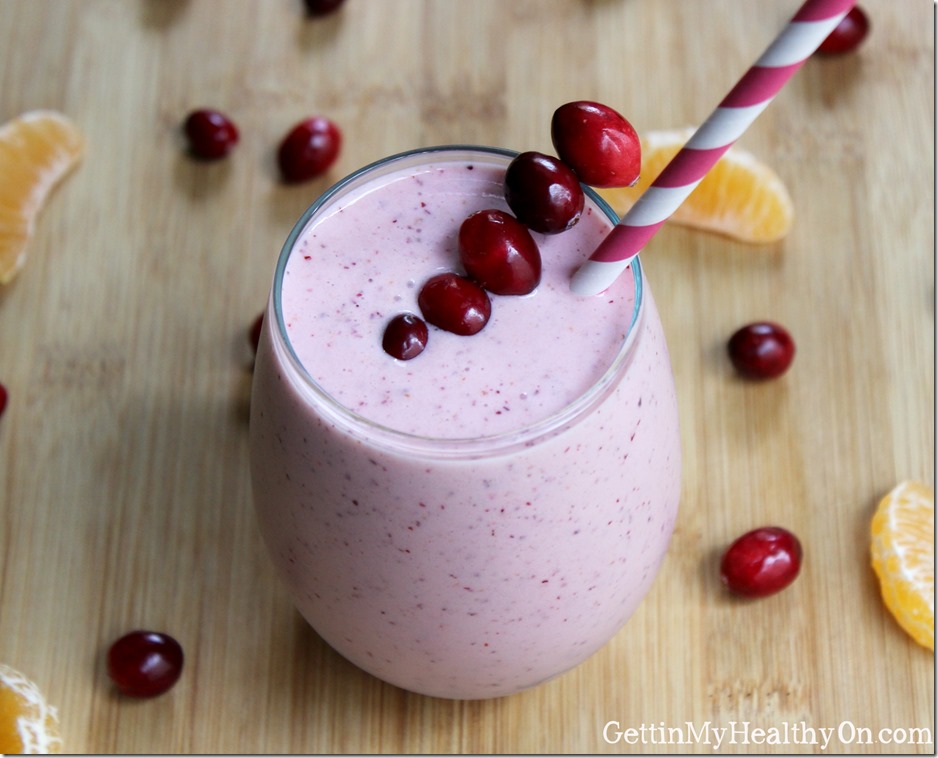 Merriest of Christmases to you and your family!!
I'm oh so not thrilled to spend this holiday with a cold, so I've been pounding the zinc and vitamin C like there's no tomorrow. (Not an ideal situation since I'm trying to get back in shape and can't exactly workout while sick, considering I'm so tired.)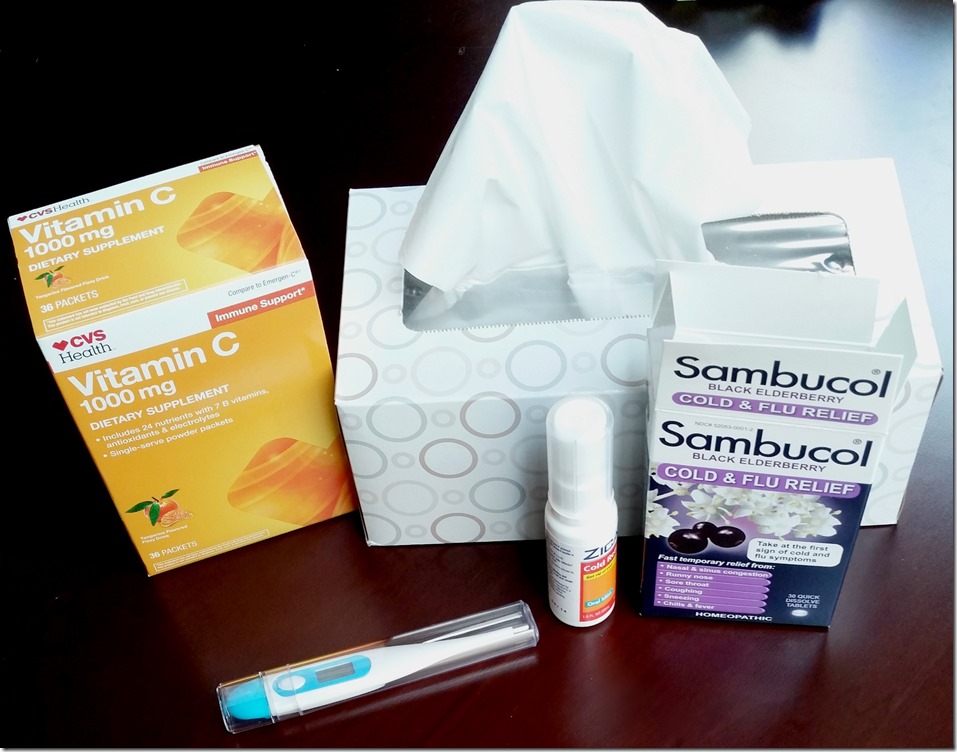 In addition to my cold remedy supplements, I've been trying to eat lots of nutritious foods, including a Cranberry Orange Smoothie that I whipped up yesterday. Whenever I'm sick, I don't usually have much of an appetite, so this smoothie was an easy way to force a healthy lunch. (Kind of thankful we didn't have plans for Christmas this year.)
Every year, I pick up an extra bag or two of cranberries to throw in the freezer and use way past the point they're in season. They seem to last for a really long time and work beautifully in smoothies. I usually make my Chia Cranberry Smoothie or Berry Spinach Smoothie with them, but I wanted to try something new and use the one ingredient that seems to always be paired with cranberry: orange! The flavors go together so well that I figured why not add them to a smoothie? I only had little cutie orange things on hand, so I threw one of those (peeled) in the blender, along with a frozen banana, 1/2 cup cranberries, 1/2 cup plain Greek yogurt, 1/2 teaspoon vanilla extract, 1 tablespoon honey (to help combat the tartness of the cranberries and sourness of plain Greek yogurt), and then 1/2 cup milk to get it all moving.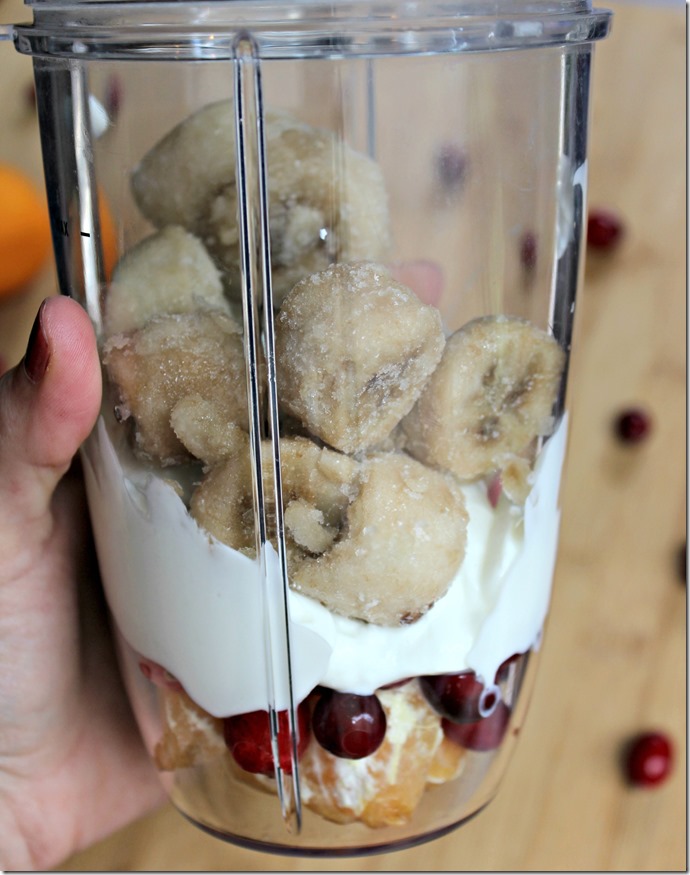 It turned out to be the perfect combo of ingredients for a light smoothie meal replacement. The variety of fruit in this concoction is what makes it so delicious and perfect for supplementing your diet when sick. It's full of nutrients to make your immune system happy, including antioxidants, vitamins C and E, manganese, fiber, potassium, and more.
Cranberry Orange Smoothie
Ingredients:
1 frozen banana
1 peeled cutie (or half an orange)
1/2 cup cranberries
1/2 cup plain Greek yogurt
1/2 tsp vanilla extract
1 Tbs honey
Instructions:
Add all ingredients to a blender, and blend until smooth.
Recipe from GettinMyHealthyOn.com
This recipe would also work well as a lighter option amidst this food-centric holiday season.
Whatever you end up doing today and whoever you end up spending it with, I hope you have a wonderful Christmas!