When it comes to smoothies, I go through periods of having them constantly to not making one for months. Well I'm trying to start drinking them again since they can be such awesome meals or snacks. The reason I haven't been making them much lately is 1. they require effort and 2. I'm sick of my usual concoctions. Since I'm in the middle of the healthy eating challenge, I figured I'd create a new smoothie recipe for breakfast, specifically, that is a change of pace. Enter Almond Oatmeal Breakfast Smoothie.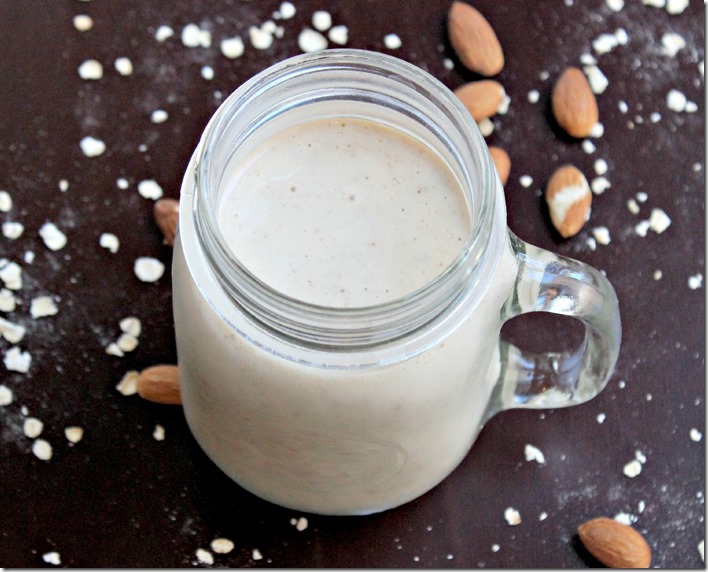 I put blueberries and/or spinach in most of my smoothies, just because I always have both in the freezer, but this smoothie doesn't use either. As you can see below, this calls for plain Greek yogurt, oats, cinnamon, almond butter, honey, and a banana.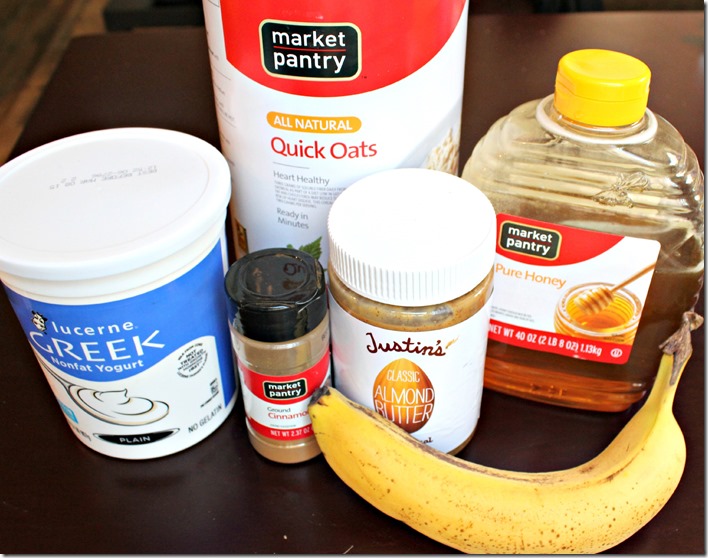 The Greek yogurt adds a nice punch of protein to the smoothie, while the banana and oats thicken this up. The honey, cinnamon, and almond butter just add some divine flavor to the base. Personally, I think this is a great breakfast replacement since it has basically everything I'd throw in a bowl of oatmeal anyways, plus it's super filling, which is a must for breakfast.
Almond Oatmeal Breakfast Smoothie
Ingredients:
1/2 c oats
1 banana (frozen is best)
1/2 c Greek yogurt
2 Tbs almond butter
1/4 tsp cinnamon
1 Tbs honey
1 c milk or water (or as much as you need to get the ingredients to blend)
Instructions:
Throw all the ingredients in the blender and mix until thoroughly combined.
Recipe from GettinMyHealthyOn.com
Enjoy!
Make sure to check out my smoothies as meal replacements post for info on how to make the beverage sufficient as an actual meal. And for more smoothie recipes, head over to my smoothies section on my recipe page.
Have a great weekend. 🙂