Since getting back into a fitness routine this past week, I've been playing around with my old circuit workouts, as well as trying new things. Monday, I completed my Dumbbell Circuit, and my thighs are still causing me to walk like a weirdo. Tuesday, I did both my Get Ripped Ab Circuit and Max-Rep Pushups & Pull Ups Workout, and though that produced a lot of soreness, my triceps, specifically, feel like they're dying. Good times.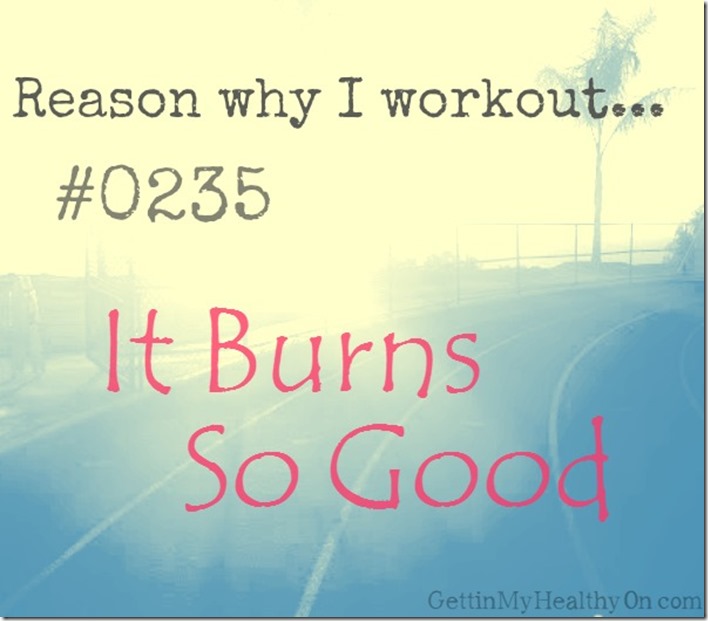 Last night, I tried something new for a workout by using only my body weight…plus a flight of stairs. Just for reference, I used a flight that had about 16 steps, so you can adjust the below workout based on if you have more or fewer. To get through the entire circuit twice, it took me approximately 20 minutes. I don't know if it's because I haven't done cardio in over a month, or if this was actually intense, but my face was bright red, and I felt like I was moving in slow motion by the end of the stair sprints. Aka, I think this is a good workout, and you should try it.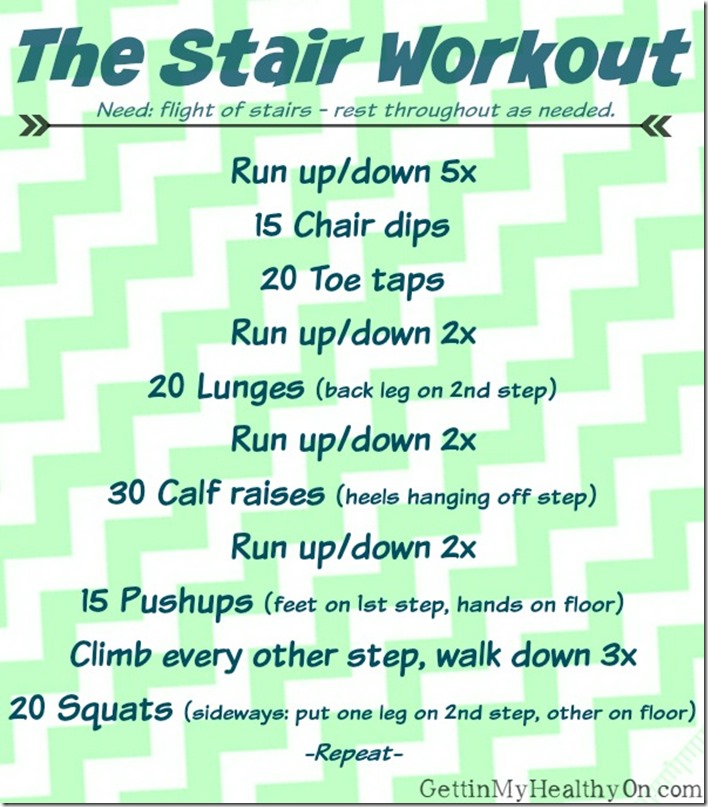 Also, I noted on the image to rest when you need to. Please do NOT push yourself too hard where you risk tripping. Do your best; walk the steps if you need to. Just stay focused and do what you can! Let's face it, climbing stairs over and over will get difficult even if you're barely moving.
I tried to make the instructions as to-the-point and straight-forward as possible, but let me know if you have any questions! If you see any exercise you're not sure about, you can probably find it on my exercise guide.
Have a great weekend!