Since I'm getting back into running finally, I'm starting to realize the need for good music to run to. Although I have quite a few playlists from back in the day, I wanted something fresh. And by fresh, I mean a few decades old.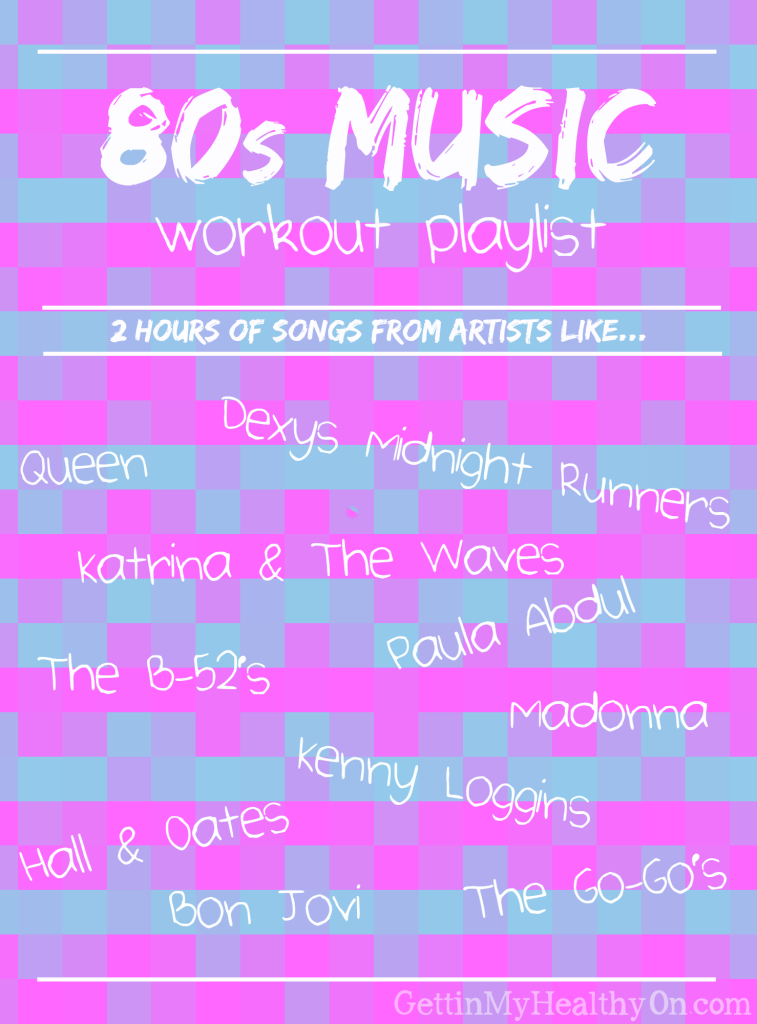 I'm talking 80s music, friends. It's one of my favorite upbeat genres, whether I need to wake up, cheer up, workout, or…attend a themed event.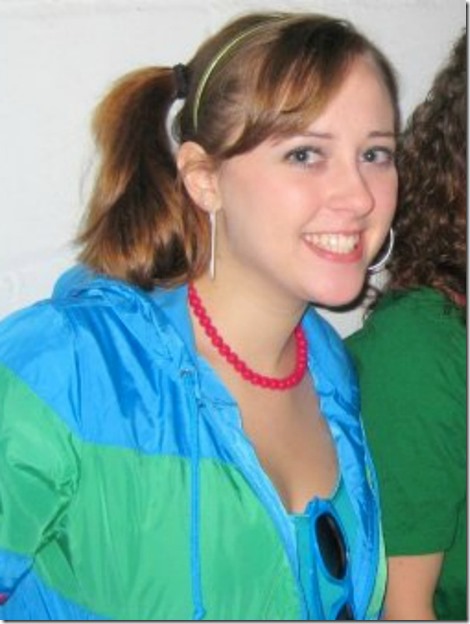 I gathered two hours and four minutes worth of 80s music for you to use as inspiration for working out or perhaps just listening to. I'm not going to lie to you, though. Sometimes I worry about playlists like these because certain songs crack me up, and I know I'll look like a crazy person as I'm mid-run and burst out into a huge smile. Then again, it's always nice to be entertained by some ridiculous, yet wonderful tunes, so I have no shame here.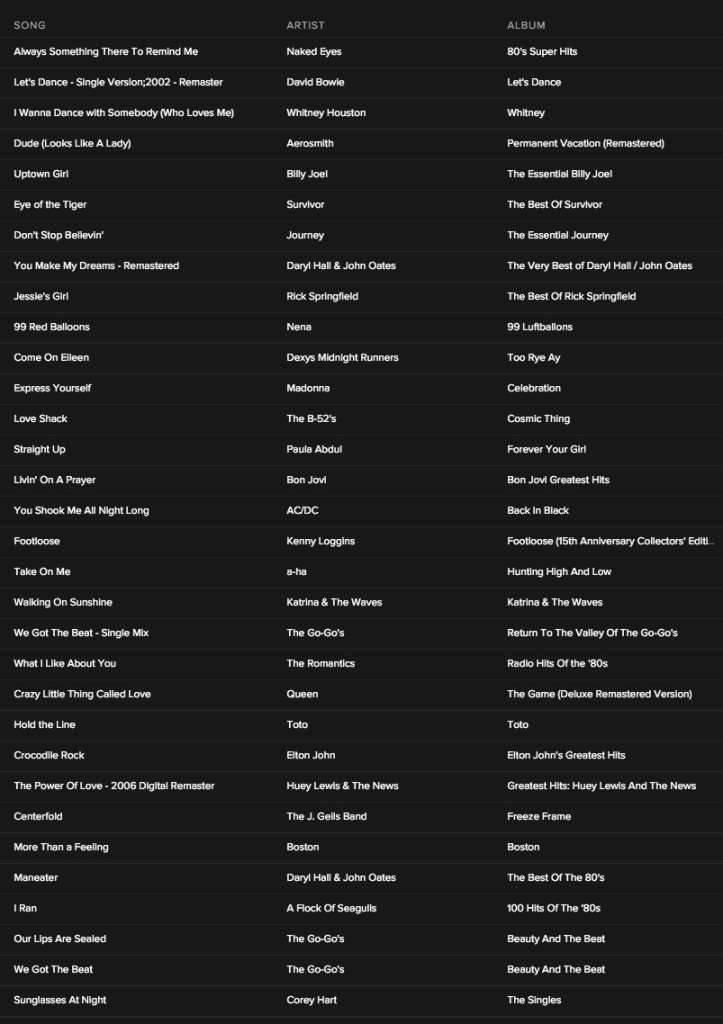 Or if you have a Spotify account, you can simply listen to the playlist below:
What's your favorite decade of music?
Any songs you want to add?