Disclaimer: I was sent the GlassesShop product for free to review; all opinions are my own.
I've always been a contact lens wearer, but approximately 1.5 years ago, I had to stop wearing them on a regular basis. Long-story-short, I developed an eye allergy that causes my eyes to get irritated from contacts. So now I wear glasses 24/7, which can straight-up suck sometimes – ever tried doing burpees with glasses on? It's unfortunate.
Since glasses are kind of a mandatory part of my look these days, I tend to be quite picky about the frames. That's why when GlassesShop contacted me recently asking if I wanted to try their online glasses store, I was all about it. I have my main pair of glasses that I wear every day, but I was excited to get a second pair to switch things up.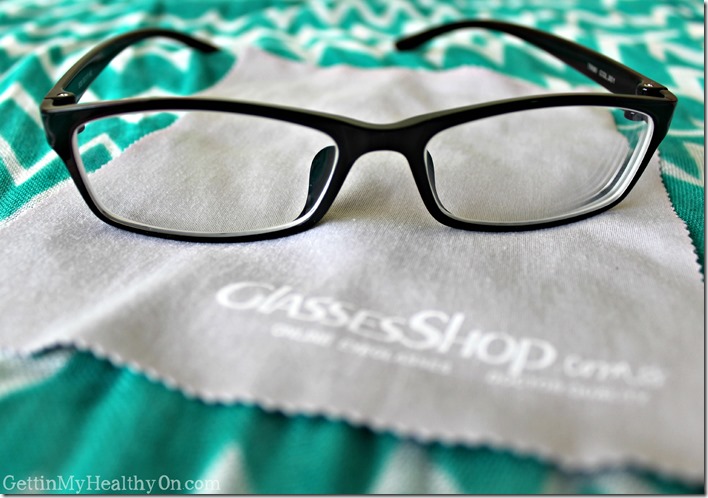 I've never ordered glasses online before, so the whole process was enlightening for me. They have all their prescription glasses and sunglasses organized so you can easily find the right style, color, and type you want. My favorite part of choosing a pair was the "try on" option, where you can upload a picture of yourself and place the selected pair on top to actually give you a visual of how the frames will look on your face. I did this with several glasses because I was nervous about getting a pair without actually trying them on first (I'm picky, remember?).
I ended up choosing the Quincy Rectangle frames in black, which I was surprised to see were such cheap glasses (I'm used to mom-and-pop stores that charge an arm and a leg). The biggest thing I recommend if you order from GlassesShop, or any online store, is to pay attention to the dimensions of the frames, so you know exactly what you're getting. While I do really like these glasses (they make me feel hipstery mwahahaha), they're bigger than what I'm used to. Just something to keep in mind as you shop!
Overall, the process was pleasantly simple. Aside from the obvious shipping details, I gave them my prescription and pupillary distance (which was added to my vocabulary that day, haha), and my new glasses were on their way!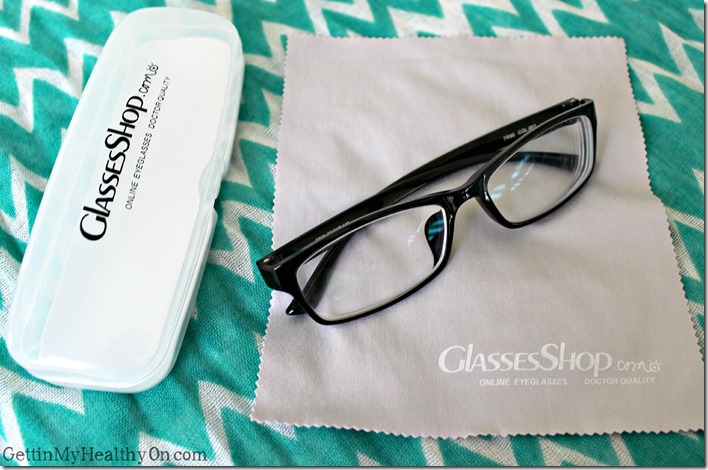 As you can see above, you get a nice little case with a microfiber cloth to keep your specs clean.
If you're interested in checking out the online glasses store, make sure to use the coupon code GSHOT50 to get 50% off of regular glasses and sunglasses with free lenses (excludes sale frames).
Disclaimer: I was sent the GlassesShop product for free to review; all opinions are my own.
Have you ever ordered glasses online? What was your experience like?
Which do you prefer: contacts or glasses?