Remember that one time I got engaged?
Well wedding planning hasn't exactly been my favorite activity over the past seven months—in fact, eloping often sounds fun to me. Despite this, we've actually made some nice progress in the planning department. We've got our ceremony site, reception venue, DJ, florist, and photographer. We kind of had to figure that out ASAP, though, because we can barely ever make it home to Illinois, let alone drive the 3 hours to get to the area where all of the wedding things are going down. It feels wonderful to get all that big stuff out of the way, but at the same time, I can't believe we still have 10 months until the wedding. I'm expecting it to go excruciatingly slow, but I'm sure once May 2016 gets closer, I'll wish for more time. Maybe. Probably not. I'm so ready.
The point of me bringing this up is that this past weekend, I actually flew home to go wedding dress shopping with my sister! I made three appointments but only ended up trying on dresses at one because I found the dress of my dreams and didn't want to confuse my indecisive brain. I loved the first three dresses I tried on, the last four I easily ruled out, even though they weren't bad at all. I re-tried the first three on again and very easily chose the third. BOOM. Efficient and decisive. What's extra amazing is that the dress is already with a seamstress to be altered! I love this getting ish done thing. While home, I didn't really have a lot else to do but think about our wedding, so I figured out a lot more details. I've been nerding out hardcore with all my spreadsheets.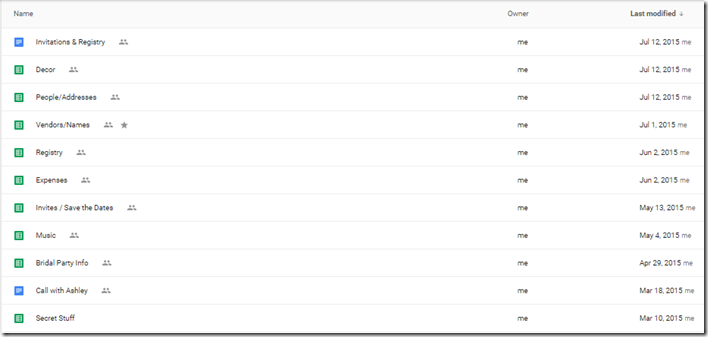 I'm soooooo pumped and don't feel so overwhelmed with all the little things anymore. (The table decor at the reception may still be the death of me.) Aside from all the wedding nonsense, my soul is happy because I got to hang out with my sister so much, as well as my brother-in-law and father! I've been craving the family time, so I'm really happy I got to see my core people since I probably won't make it back home until December. Womp womp.
And since my living in San Diego for 2.5 years so far hasn't gotten the tourist out of me yet, I took a picture from the sky as we were returning.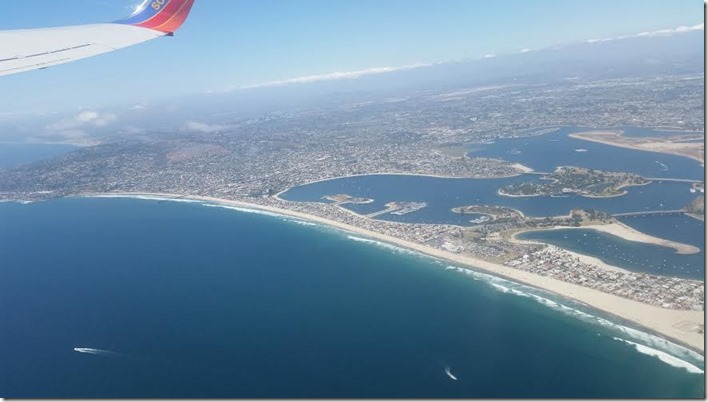 Never gets old.
Keep reading for my latest favorites.
These Are a Few of My Favorite Things
EOS Chapstick – I never understood the appeal of this EOS stuff that everyone and their mother seems to rave about. Well I received some yesterday as part of something coming up on this blog, and I must say…I kind of love it already. I don't even know why. To be honest, I'm not even sure what scent this is. What can I say? I'm a sucker for innovative chapstick creations.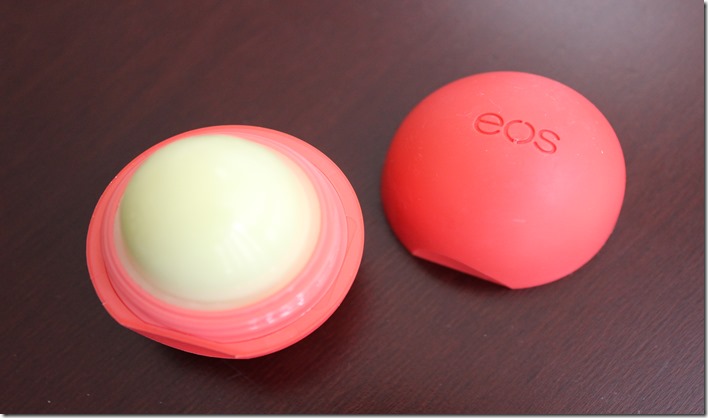 Three Cheese Peach & Prosciutto Pizza with Basil & Honey Balsamic Reduction – I dream of making gourmet pizzas like this. I mean look at it. Is it not the most beautiful pie ever?! Maybe I'm saying this because I'm hungry, but ya, I might have to branch out and throw some fancy goodness like this on my homemade pizza crust. Because damn.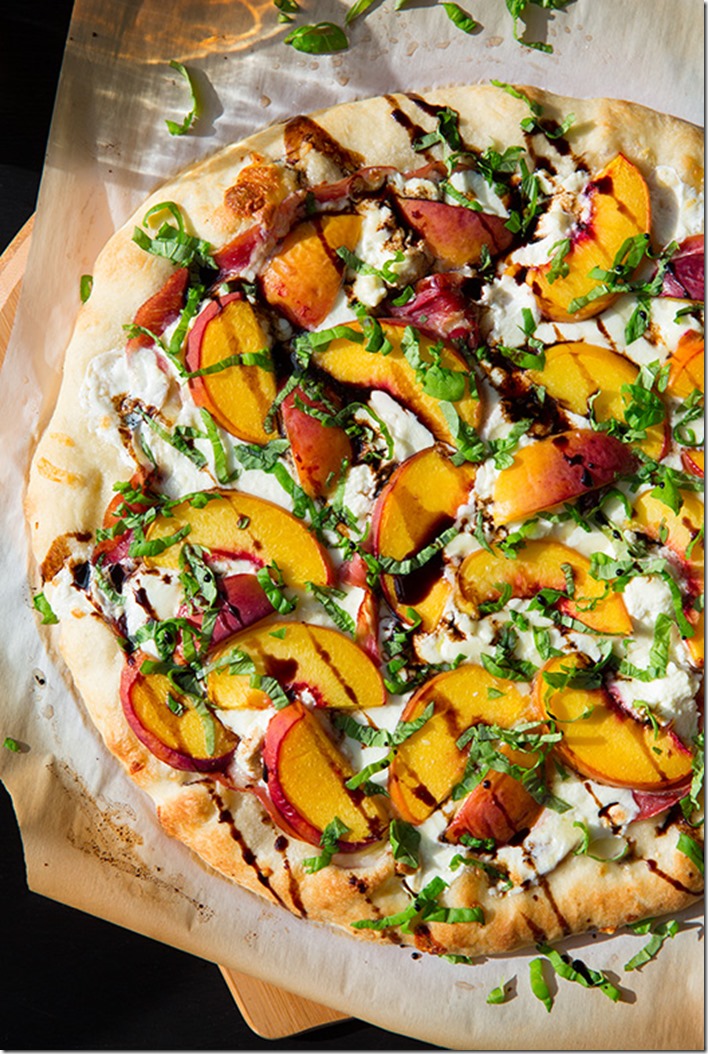 Chunky Jewelry – I got this weird-looking chunky turquoise necklace at the place where I got my wedding dress (woo!!). Since I spent over a certain amount (because hello, wedding dresses aren't cheap), I got a decent amount of free store credit money. Desperately trying to use most of it up, my sister and I just grabbed a bunch of jewelry we may or may not ever wear. I've decided I like this necklace after all. I need all the chunky necklaces, I've decided. (My hair almost looks blonde in this picture, and I think I like it…pretty sure I know what I'm going to do immediately after our wedding…yes, it involves hair dye/bleach/idk what I'm doing so maybe I should seek a professional.)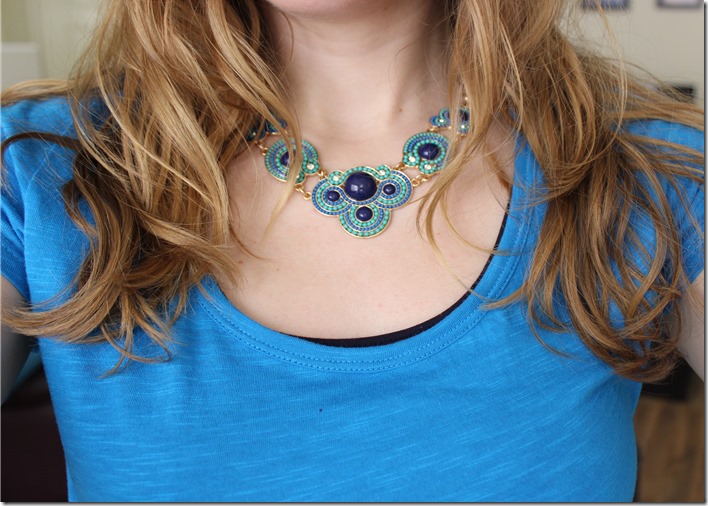 Watermelon Lemonade – This reminds me of my Watermelon Champagne Cocktail, except less booze and more lemon. I need this in my life, but I just don't know if I'm motivated enough to make it. So please feel free to come over to deliver this and hang out.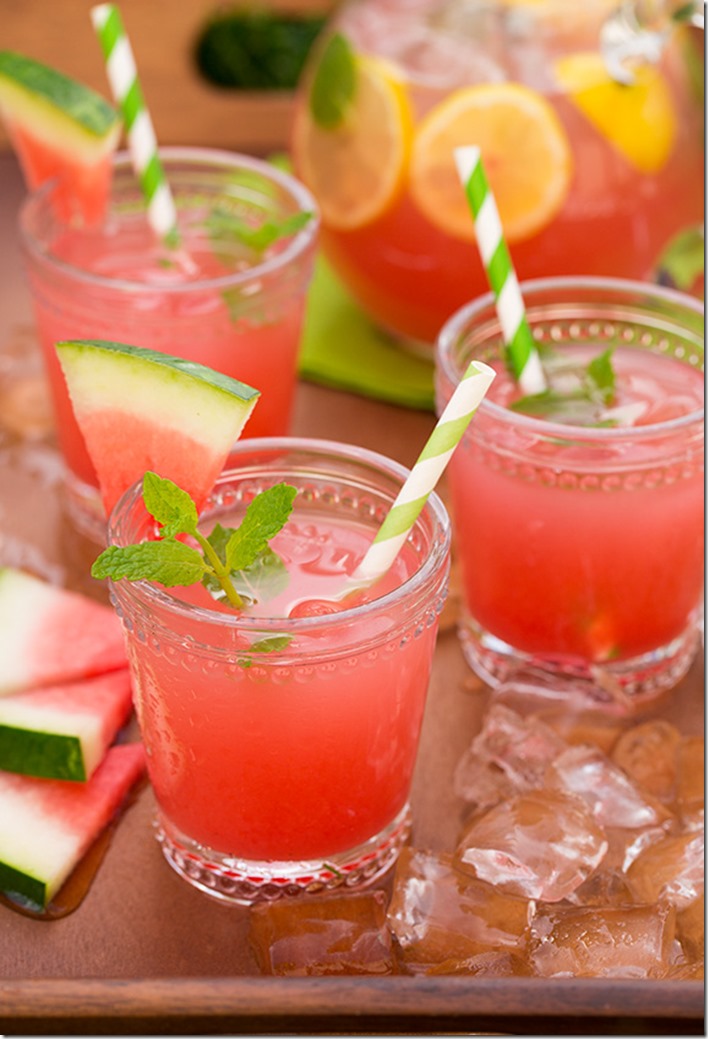 ---