Today is the second day of my diet experiment, and while I've only been Paleo for 24 hours, I'm over it. Haha. Apparently I don't know how to eat without bread, tortillas, chips, crackers, etc. Cutting out dairy, like milk and yogurt, was easier than I thought, but giving up grain has made me sad, especially when it comes to breakfast. I was recently surprised with a package of General Mills cereals, and every morning they call my name. Since I can't have the wheat-filled goodness until Sunday, I've planned this week's breakfasts around eggs, sweet potato, and smoothies.
Yesterday – Day 1 – I started off with a recipe I've made before but have never shared on here…until now. It's pancake-esque but uses no flour or dry ingredients, which may seem weird, but it turns out quite well, in my opinion. All you need are two eggs and a ripe banana to make these "pancakes" that are sweet, moist, and healthy.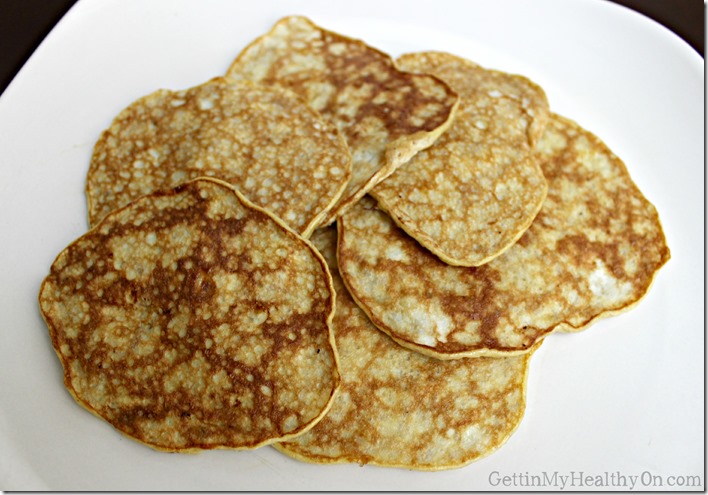 I start out by mashing a banana in a bowl with a fork (much riper than the banana below, I just used my last overripe one in the actual bowl). Then crack two large eggs in the bowl, mixing them into the mashed banana until well incorporated.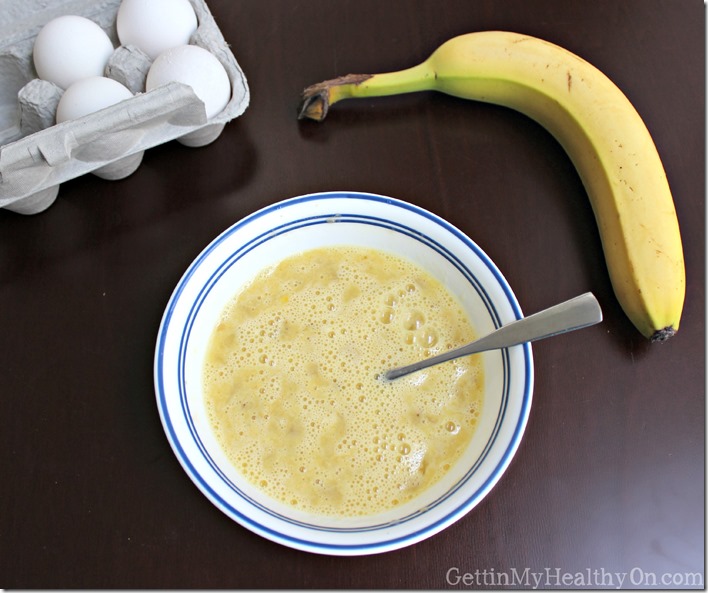 Now, spray a skillet with non-stick cooking spray, and over medium (or slightly lower) heat, pour a small amount of the "batter" to make a couple pancakes. Pro tip: by making smaller pancakes, they're much easier to turn, considering these are quite thin and moist (I apologize for using the "m" word – I know it makes some people cringe. Mwahaha).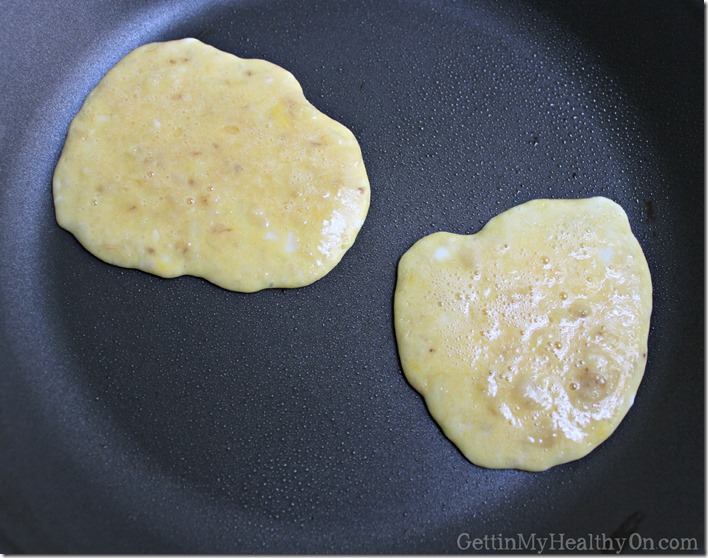 These take a little longer to cook than traditional pancakes because you need them to cook more throughout before flipping them; otherwise, you'll have a nasty wet slop situation all over and flipping will just…not go over well. Take my word for it – I've screwed these up a few times.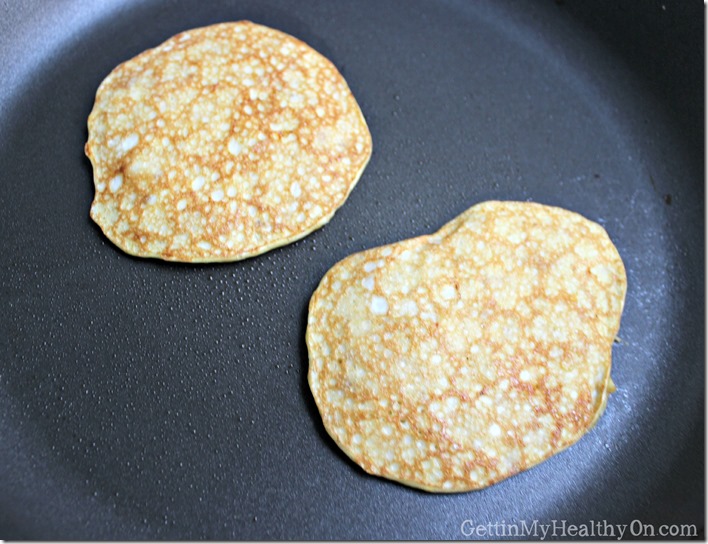 If you're patient, though, you can get the nicely golden, cooked pancakes. I ended up with about seven or so little pancakes that were probably four inches in diameter.
Ingredients:
2 large eggs
1 ripe banana
Instructions:
Mash banana with fork in bowl.
Add both eggs and mix until well incorporated.
Spray skillet with non-stick cooking spray and turn burner to medium heat.
Pour batter into the skillet to make two or so pancakes (about 3 tablespoons for each).
Cook for a few minutes until they start to brown on the bottom and can be flipped without the batter spreading.
Cook for a few more minutes on the uncooked side.
Serve!
Recipe from GettinMyHealthyOn.com
When you make these pancakes, you must remember that they won't taste like your average pancakes. They're thin, moist (sorry), and have an egg-like texture (weird, I know). So basically, you could think of these like sweet egg patties. But they look like pancakes. So they're better. I promise. Just give them a try.
You can put syrup on them, which is what Matt did, or you could always spread some almond butter on them (because apparently peanuts aren't Paleo? this was new to me), which is what I did. Follow your heart stomach and add whatever you want!
For another two-ingredient breakfast recipe, check out my Two Ingredient Protein Waffle. Have a great Memorial Day!