Week numero dos for half marathon training has begun!
I ended week 1 with a big fail by not going on my easy 3-mile run because I wasn't feeling well.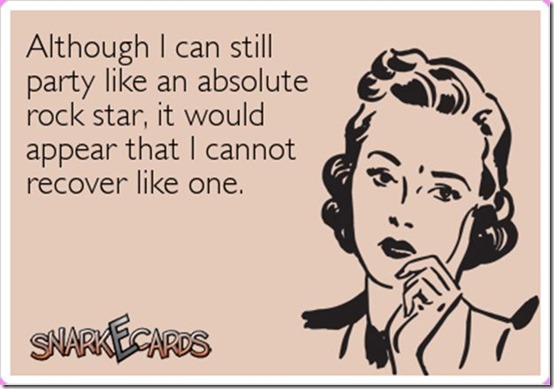 Of all runs to skip, though, I figured that would be the one since it's just a slow 3 miler. I woke up yesterday thinking I had 7 miles to do, which seemed horrible and impossible. Then realized it was just 6 (ha…"just"), so that was a big sigh of relief. The difference between 6 and 7 miles right now is huge in my mind.
It's amazing how a week of progress can make such a big difference, both physically and mentally.
Anywho, it was about 85 degrees yesterday, so I ended up splitting the 6 miles into 2 different runs because I can't stand running in such hot heat. The first run I went 3.2 miles in 29:16 (pace: 9:08); second run was 2.82 miles in 24:54 (pace: 8:49). Since I had a pretty off weekend, my goal was just to make it up to the 6, even if I couldn't do it in one run. Guess it was just an off day. I'm definitely realizing I need to be more serious about the training, though, so let's hope next week is better!
Today, I will not be running. It's my second to last day of boxing, which is bittersweet. I'm ready to put more of a focus on my running though.
And that is my update for you guys. Now, I have a restaurant review to share with you. Spoiler alert: it was the bomb diggity.
Luna Grill Review
I had the opportunity to try Luna Grill a few weeks ago and am finally sharing my experience. The eatery describes themselves as a "fast food" restaurant that offers healthy, fresh, and natural Mediterranean food.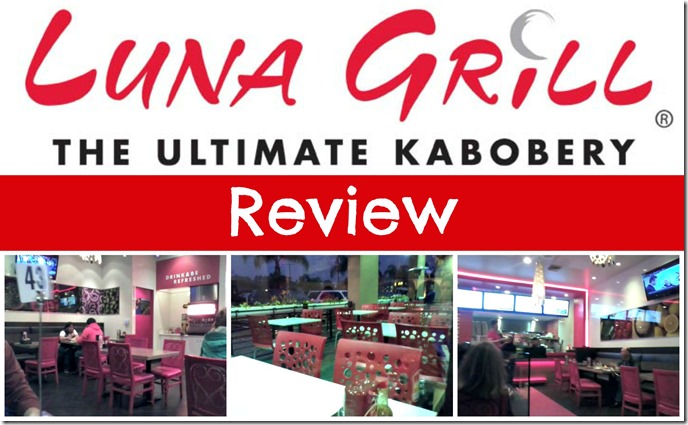 Here's a little bit about their food:
Vegetarian and vegan options available (i.e. falafel, hummus, etc.)
Chicken and beef are all natural and never frozen
Livestock has been humanely raised
Grass-fed beef
Free-range lamb
The food selection: They have a decent variety of food that revolves around kabobs, wraps, salads, and "specialty desserts." Also on the menu is a couple burger options, a gyro quesadilla, juniors menu, side options, some beer and wine options.
I ordered the the Chipotle Chicken Wrap, and was confused by how good it was. I've decided I need more pita bread in my life. Also, I had Matt try the chipotle sauce, and his eyes immediately lit up, so I told him I'd try my best to recreate it. Seriously, it was so good.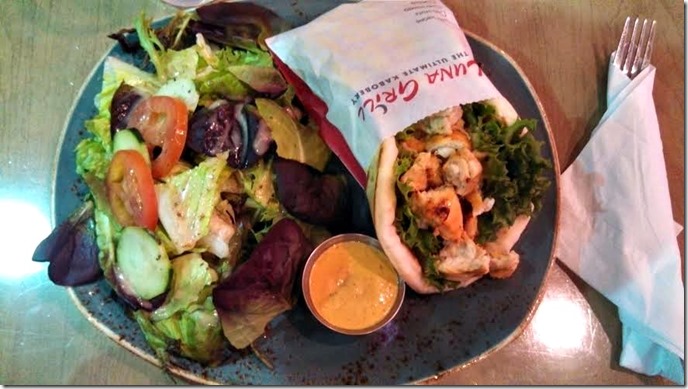 He ordered the Beef & Chicken Kabob Plate, and in his French words, it was "a shitton of food." He thoroughly enjoyed it all.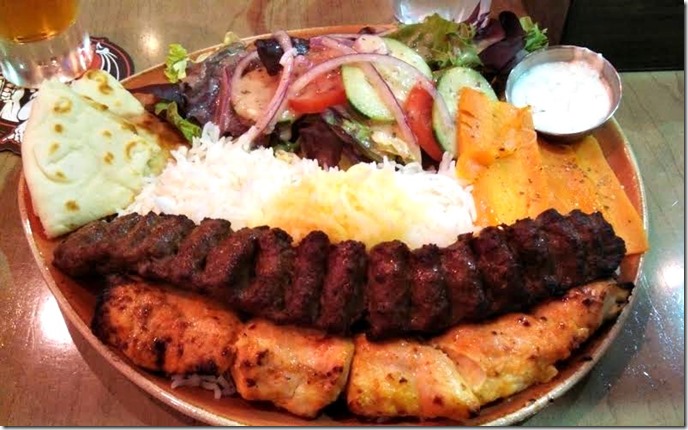 To end our meal, I had Matt try baklava for the first time ever. I haven't had it in ages, but as I remembered, it's pretty much the best thing ever. And it was. We had three different baklava bites, and each was uniquely delicious. I've always wanted to try making baklava, but now I think it's too dangerous because it's so addicting.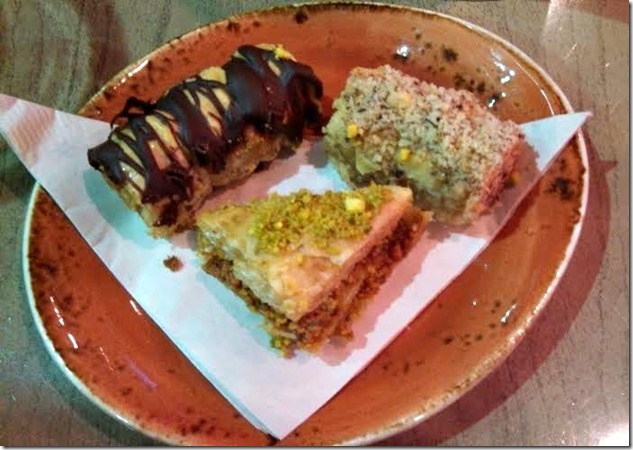 The atmosphere and service: I enjoyed how this place was set up in a modern, fun way. It reminded me of a more classy fast food place. However, Luna Grill didn't seem like the typical "fast food" place at all. It's more of a normal restaurant with a fast food place's service structure—in other words, you order at the counter, take your number to your table, and get your food pretty fast.
My advice: If you visit a Luna Grill location, and I highly recommend you try it out, don't go to it thinking you're visiting a fast food place. When you do, the food seems kind of expensive (the only possible con I can think of; Matt's plate was around $11). But if you think about it, it's really just a normal restaurant in a more laid-back atmosphere with faster service. When you think of it this way, and actually realize how much food you get, how good it is, and how healthy your options are, it feels way more worth the cost.
Just saying.
Overall: The food we ordered was quite delicious, and I would love to return for more of the Mediterranean flavor—baklava included.
Disclaimer: I was invited to experience Luna Grill for free; all opinions are my own.
Questions for you:
How do you feel about Mediterranean food? Have you ever had baklava before?