I've been having flashbacks to a year ago when I was training for my marathon in the dead of winter.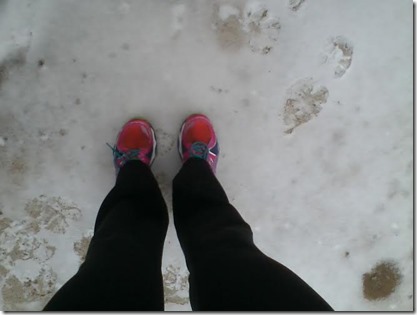 Wednesday morning, I took advantage of my day of nothingness and the decent temperatures (25 degrees; warmest it's been since I've been here) to go for a run around the neighborhood. By remembering some of the tips I shared in my running in the winter post, I successfully did not freeze my arse off or fall on my face. I ran about 4 miles, which is more than I've ran in a little while, so I felt pretty accomplished for the rest of the day.
I've been able to keep up with working out pretty well, even though I've been pretty busy here, so I'm quite pleased with myself. I guess the pressure of having little time has motivated me to do it! Whatever works, right?
Today, however, I do not have time to workout because I woke up at 4am  to start my journey to more family, who live farther away. It'll be a big day, that's for sure. It'll be a pretty darn good one, though. Hope you're all enjoying the holidays and spending time with the people you love!
Since it's nearing the end of the year, I've decided to gather my top 5 posts of this past year. I'd like to give a big shout out to everyone who has ever visited Gettin' My Healthy On and supported me as I keep writing. Reading your comments, whether on the blog or in person, have helped keep it exciting and worth the time it takes to put together.
And now for the top posts…
This, my friends, is the power of Pinterest. I know for a fact I would not have gotten even close to the number of views I've gotten on these posts without people finding my images on Pinterest. It's crazy how things spread on there.
I present to you Gettin' My Healthy On's top 5 posts of 2013, starting with numero cinco: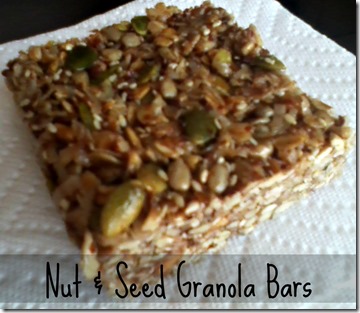 My 5th most popular post was Nut and Seed Granola Bars, which is a combo of…exactly that. I haven't made this recipe in awhile, but it's one of my favorite healthy snacks. It's versatile, and I personally recommend loading these up with chocolate chips…even though it's less healthy then. Hm…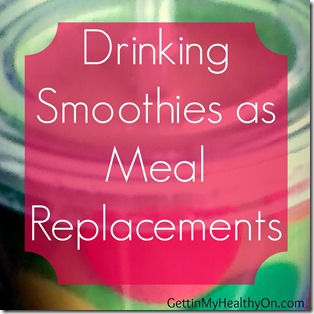 In this post, I did some research on how to make smoothies into a healthy and satisfying meal replacement. Whether it's to lose weight or just eat cleaner, I shared ideas of how to make it more filling, be more nutritious, and create tasty recipes.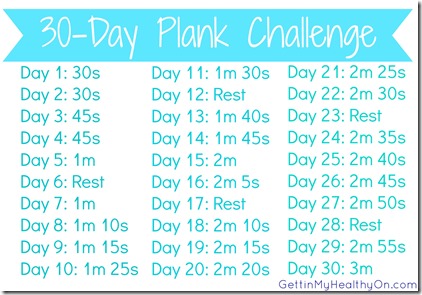 After my pushup challenge, I wanted to create a core-focused challenge, so I chose the plank. You can read more about it in the post and check out my recap here.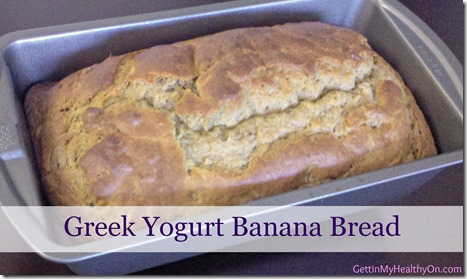 After altering this recipe about 3 or 4 times, I finally landed on a winner, which is my 2nd most viewed post of the year! It's a healthier, protein-packed version of the classic, and I found it's a great way to use up Greek yogurt if you're trying to get rid of it (like I was before I flew to Chicago for Christmas).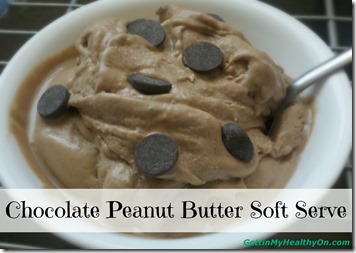 This was my #1 most viewed recipe of 2013, and it's all because I retook the picture so it looked more appetizing. The first pic I took of the banana ice cream wasn't the most attractive, so I pulled some tricks from my picture taking with a bad camera post, and this is what resulted. Thanks to everyone on Pinterest who kept sharing this so others could find it! It's truly a dessert that is both healthy and delicious—often hard to come by.
Questions for you:
Fellow bloggers, what was your most viewed post of the year? Feel free to link to it!
What type of blog posts do you enjoy the most? Recipes? Workouts? Healthy tips? Advice?
I personally like reading about recipes and people's journeys to getting healthy. It can be pretty motivating to see what others have accomplished!
What has been the best part of the holiday season for you so far?
For me it's definitely being home and spending time with the family. I know—boring answer.