Whether you wear them while working out, running errands, or doing absolutely nothing, there's no denying that active wear is the bee's knees. I'm not going to lie to you…workout clothes are basically all I wear after work and on weekends. If the clothes are comfortable, then why deny the joy of wearing them at all times?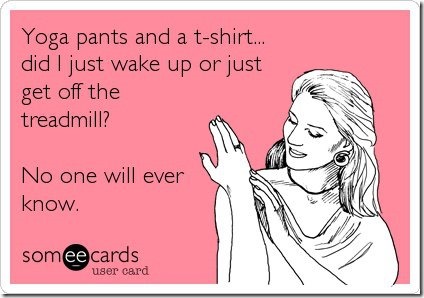 In honor of workout clothes being so stylish these days and straight-up awesome for all occasions, I've gathered my top five favorite stores to buy them from. Something you should know: I don't like to shell out for super fancy active wear, and I feel like others can relate. You want decent clothes for "working out," and you don't want to sell your inheritance to get them. Well check out the list of stores I highly recommend for those wanting some functional, comfortable, and trendy clothes for working out doing whatever you want.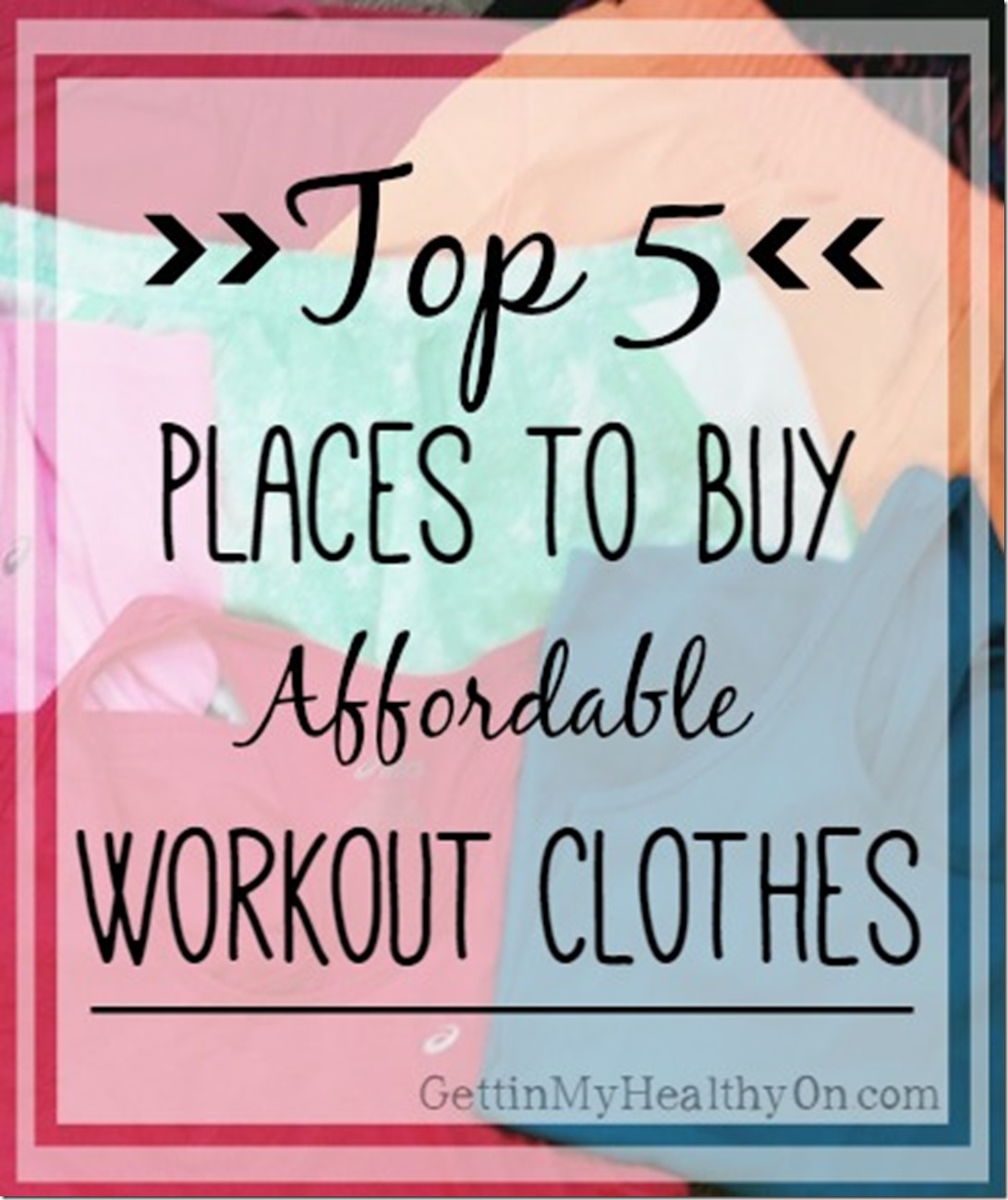 5. Target
No list about clothes is complete without Target; let's be real. I actually don't have many workout clothes from Target, but they have a pretty solid selection of all-the-things. I mostly have low impact sports bras from Target because they're comfy. Oh, and yoga pants…which I'm just now realizing I have never worn to actually workout in. Bahaha.
4. Online/Etsy
Funny story, I've never actually bought workout clothes online. So why would I add it to this list, you wonder? Because I'm constantly finding freaking awesome shirts with witty messages on them, and I need them all. Some of my favorite messages include: "Drop it like a squat," "This is my handstand shirt" (it's written upside down), "Oh my quad Becky look at her squat," "It's not swagger I'm just sore," "Today's workout is sponsored by coffee," "Exercise gives you endorphins endorphins make you happy happy people just don't shoot their husbands they just don't" (Legally Blonde, anyone?), "Ya no don't put me down for cardio" (Pitch Perfect), "Everything hurts and I'm dying," and I'll stop there because I could go on forever.
3. Road Runner Sports
Ya, so Road Runner is a dangerous place for me. They have really legit stuff for running, specifically, because…well…it's a running-focused store. They have decent sales, but I'm quite partial to the actual RRS "generic" brand of things. My most favorite running tanktop, running socks, and sports bras are from here.
2. Old Navy
If you're looking for cute workout clothes, drop everything and go to Old Navy. Ahora! They're one of my newer favorites for active wear. I have some really awesome capris from here, and several tank tops (both with and without that not-so-supportive built-in bra). Oh, and some colorful shorts. I just love their variety of clothes…ehem…workout clothes. It's all super cute too. And one of the cheaper locations to buy any of these things.
1. Marshalls
Aaaaaand my #1 place that I like to buy workout clothes is Marshalls. I like to peruse their active gear section of the store because I have a problem. They have amazing sales on really good brands. I sometimes struggle with finding capris that cover my butt whilst doing a squatting motion (TMI), and with the variety of brands here, I've found a couple pairs that fit me perfectly. So sales + large selection + variety of brands = you're bound to find something. You're welcome. I'm sorry.
Where are most of your workout clothes from?
Are you a "Wear Workout Clothes at All Times" person or a "Just While Working on My Fitness" type?
This post is part of the Fit & Fashionable Friday link-up and Fitness Friday link-up.